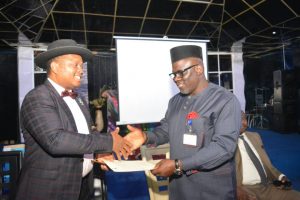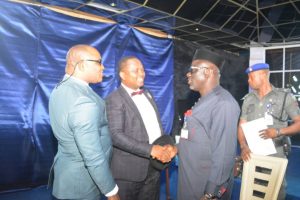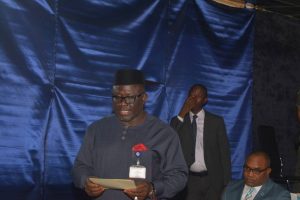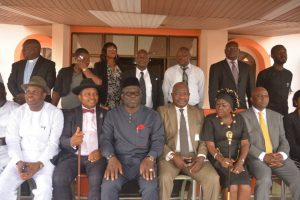 Speaker, Delta State House of Assembly, Rt. Hon Sheriff Oborevwori on Wednesday appealed to the Institute of Chattered Mediators and Conciliators (ICMC) to mobilize and deploy its skills and wealth of experience in conflict resolutions to join hands with the State Government to maintain and sustain the peace, order and harmony in the state.
The Delta State Speaker made this appeal in his remarks while declaring open  the Special Professional Mediation Skills Accreditation and Certification Course organised by the ICMC held at Chadef Hotel, Asaba.
Rt Hon Oborevwori said Delta State being a friendly destination for investments, has passed a law to boost investors' confidence in resolution of disputes regarding procurement and contractual matters in the state.
He said, "Section 17 sub-section (26) of the Public Procurement Commission Law, 2016 provides that all procurement contracts shall contain provision for mediation and or arbitration proceedings within the state as the primary form of dispute resolution."
Rt. Hon Oborevwori added that, "In Delta State, I am happy to inform you that we also have an Arbitration  Law in Cap 13, Vol. 1, Laws of Delta State, 2006. As a peace loving state, we have also taken a step further to entrench the practice of ADR in the State. The Delta State Multi – Door Courthouse was passed into law on the 6th Day of November, 2012. This law provides various windows of approach to people seeking alternative dispute resolution mechanisms to their disputes.
"Specifically, the law provides in Section 5 sub section (1) and I quote "the function of the DSMDC shall include, apply mediation, conciliation, negotiation, arbitration, neutral evaluation and any other ADR Mechanisms in resolution of such disputes…"   So, I call on you to take advantage of this initiative of the State Government", he said.
The Speaker who noted that Mediation and Conciliation have always been part of our traditional social dynamics in settling disputes amongst the people prior to colonization, added that in the pre-colonial era, disputes were settled by traditional mechanisms developed  by forebears in the form of elders in council at the level of the family, quarters, village, traditional institutions, age grades, etc.
According to him, age long dispute resolution mechanisms were relegated with the advent of colonialism and urbanization, saying that the combine force of colonization and urbanization effectively disrupted the traditional system of dispute resolution in favour of the received English adversarial court system.
"However with the increased caseloads and overburdened rules of court which results in delay in concluding cases in the court system the necessity to seek Alternative Dispute Resolution (ADR) mechanisms have been embraced by most parties who are involved in commercial, labour/industrial disputes and other civil matters," the Speaker said.
He emphasized the importance of Alternative Dispute Resolution, saying that it consist of a number of approaches for early, easy and flexible resolution of disputes.
Speaker Oborevwori noted that the principal statute regulating the ADR process in Nigeria is the Arbitration and Conciliation Act Cap A18 Laws of the Federation of Nigeria, 2004, adding the Act was fashioned in the mould of UNCITRAL Model Law on International Commercial Arbitration.
In his words;"For those of you taking part in this course of training, I trust that you will bear fruits for yourselves, for your respective organisations and for justice delivery in general".