The member representing Uvwie State Constituency in the Delta State House of Assembly, Hon Solomon Ighrakpata, played host to the People's Democratic Party (PDP) Women Network of the Ten Wards in Uvwie Local government Area of Delta State
Addressing the women forum in his private residence on Saturday 8th October 2022, Hon Ighrakpata, who is also the Deputy Chief Whip of the House, thanked God for the day, because today is a very special day.
He said that this is the major political gathering he has attended after the party primaries; saying that this group should not be for only election purpose alone, they should be united and togetherness even after election in order to show love to one another.
The Deputy Chief Whip promised hosting the women group again before the general elections, and will also to give them the necessary support at all time.
He gave them cash to buy wrappers for members of the group.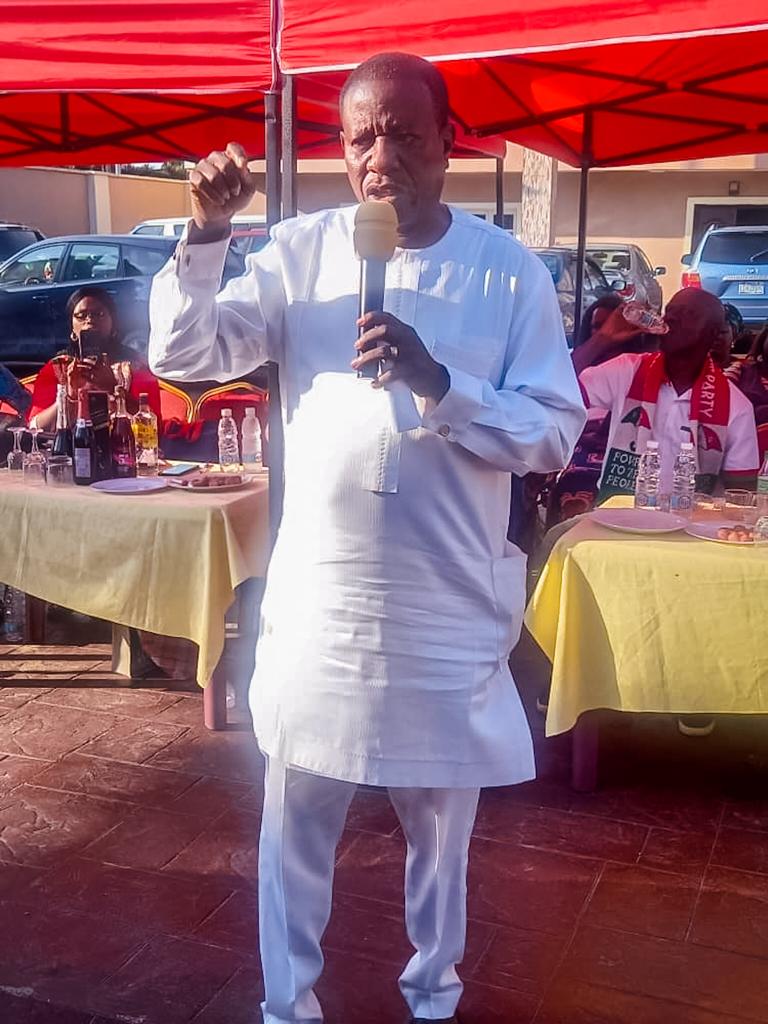 He asked them to remain steadfast and committed to the party, adding that, they should canvass for more members and make sure they have their PVCs.
While thanking the State Governor, Sen Dr Ifeanyi Okowa for the good work he has done for the good people of Uvwie State Constituency; he appeal to the women to continue their support to His Excellency, who is the party Vice Presidential Candidate because he met well for the people.
Hon. Ighrakpata used the opportunity to thank the Speaker, Rt Hon Elder Sheriff Francis Orohwedor Oborevwori, who is the State Gubernatorial Candidate of the Party for the 2023 general elections for his wonderful representation, asked the women to vote him as the next Governor of the state and all the PDP candidate at all levels.
Also speaking, the Uvwie Party Chairman, Efe Okonedo, who was present at the colourful event thanked Hon Solomon Ighrakpata for receiving the Women Network, and advice the women to keep on with the good work they have been doing.
He thanked Chief Mrs Rose Oghene for her wonderful coordination of the women, the Chairman, who is the initiator of the forum said the group belong to the party and therefore seek the support of everyone.
Responding, the Co-ordinator of the group, who spoke on behalf of Chief Mrs Rose Oghene said their aim is to mobilise massively for the victory of the party in the 2023 general elections across board,
She said "they have encouraged over 1500 person in having their PVCs, the women who came out in a large number of over 500 sang a song of solidarity for the victory of the party".