A two-day Capacity Building Workshop for members and selected key Management staff of the Delta State House of Assembly has kicked off in Asaba, the state capital.
In his opening remarks, the Speaker of the Delta State House of Assembly, Rt Hon Sheriff Oborevwori lauded Konrad Adenauer Stiftung ( KAS ) for the magnanimity in organizing the workshop in spite of the COVID-19 challenges.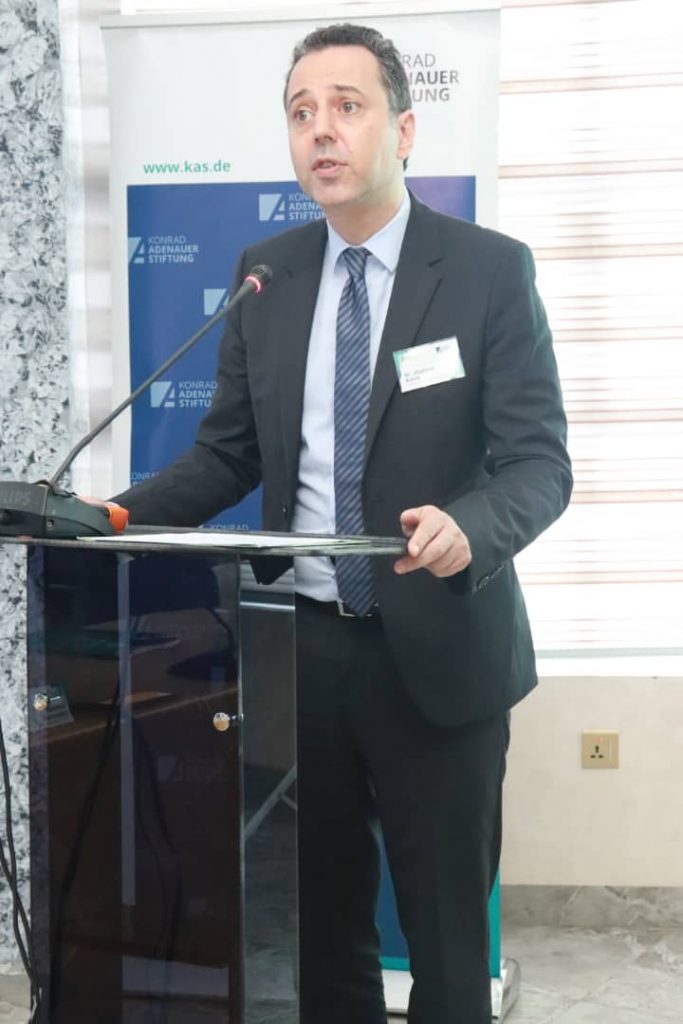 "The Konrad Adenauer Stiftung Foundation is not new to us as we have had the privilege to engage them in May, 2019 in Port-Harcourt as Members-Elect. The gains from that encounter have impacted positively in our legislative work. On behalf of Members of the Seventh Assembly, we are indeed grateful to Konrad Adenauer Stiftung Foundation for taking us through such incisive orientation", he said.
The Speaker added; "I recall, in my remarks in Port-Harcourt, of our request to Dr. Vladimir Kreck (Country Representative) of Konrad Adenauer Stiftung for more engagements with our Assembly. Also, early in the year I had the privilege to participate in a workshop organized by Konrad Adenauer Stiftung for Speakers of State Houses of Assembly in Abuja. At the end of the workshop, participants were asked to forward their areas of training need to the Foundation. I am glad to inform all of us that both requests have materialized today in this Workshop. Can we appreciate Dr. Vladimir Kreck and his Organisation for granting our request. Please let us clap for them".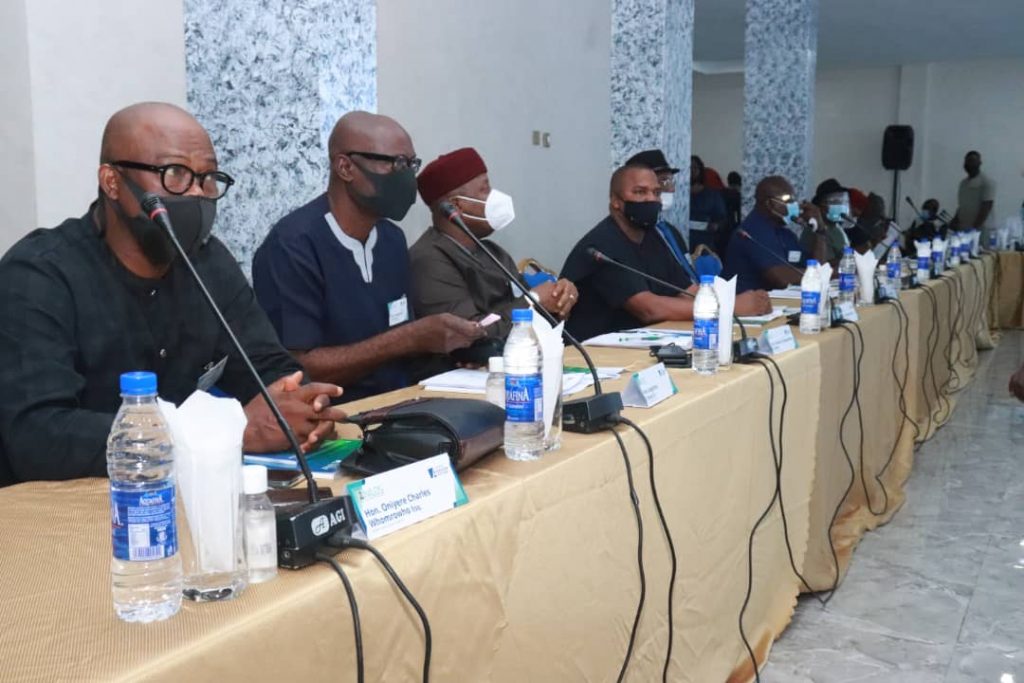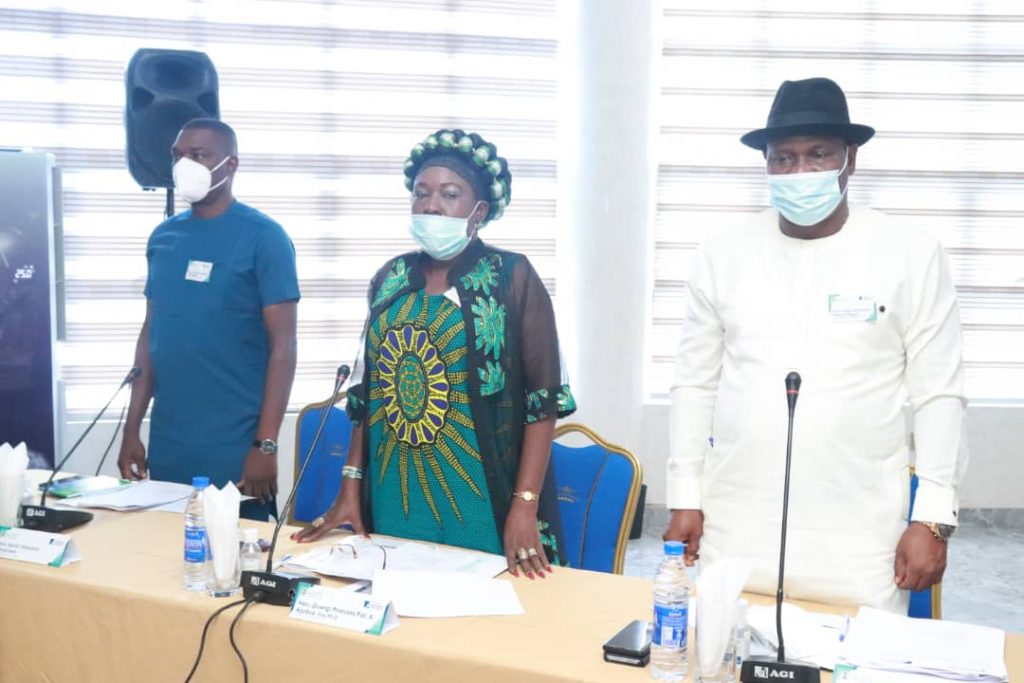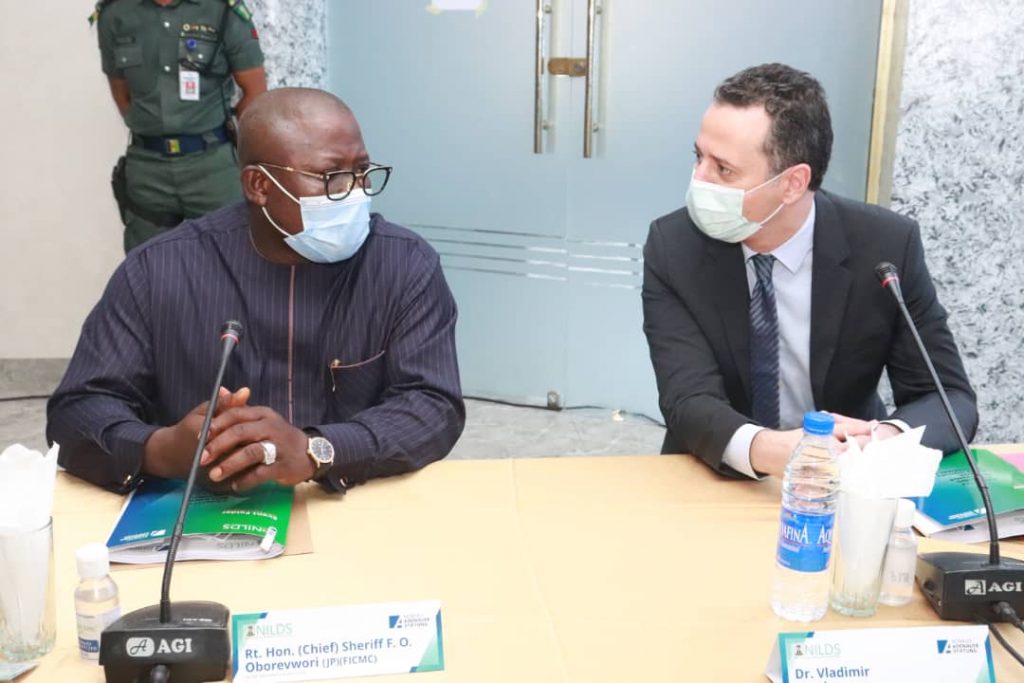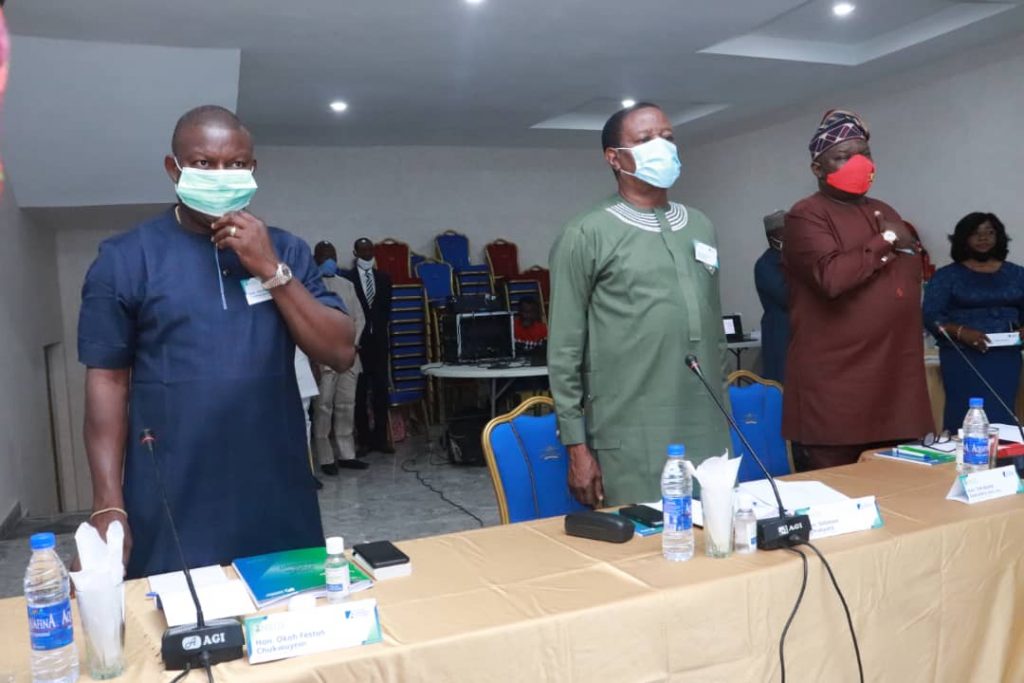 According to him, as Legislators, the importance of training and re-training cannot be overemphasized, saying that; "From the topics available in the time-table, this workshop no doubt will be very impactful".
" I want to implore you my dear colleagues and staff to be very attentive during the lectures, avoid distractions and participate actively. I am also very confident that at the end of this workshop we would have gained lessons that will greatly help us in our work", the Speaker said.
He assured Dr. Vladimir Kreck and his team that Delta State is a hospitable and accommodating State and urged them to find time in their leisure to explore the State Capital and enjoy the tourism sites like the Lander Brothers Anchorage and the local cuisine.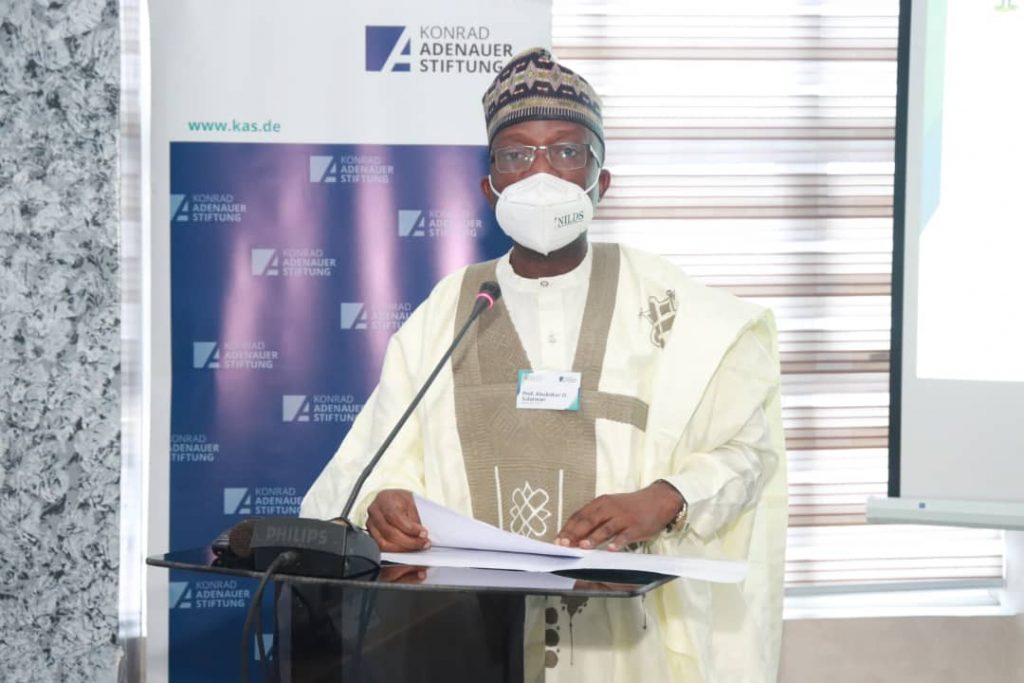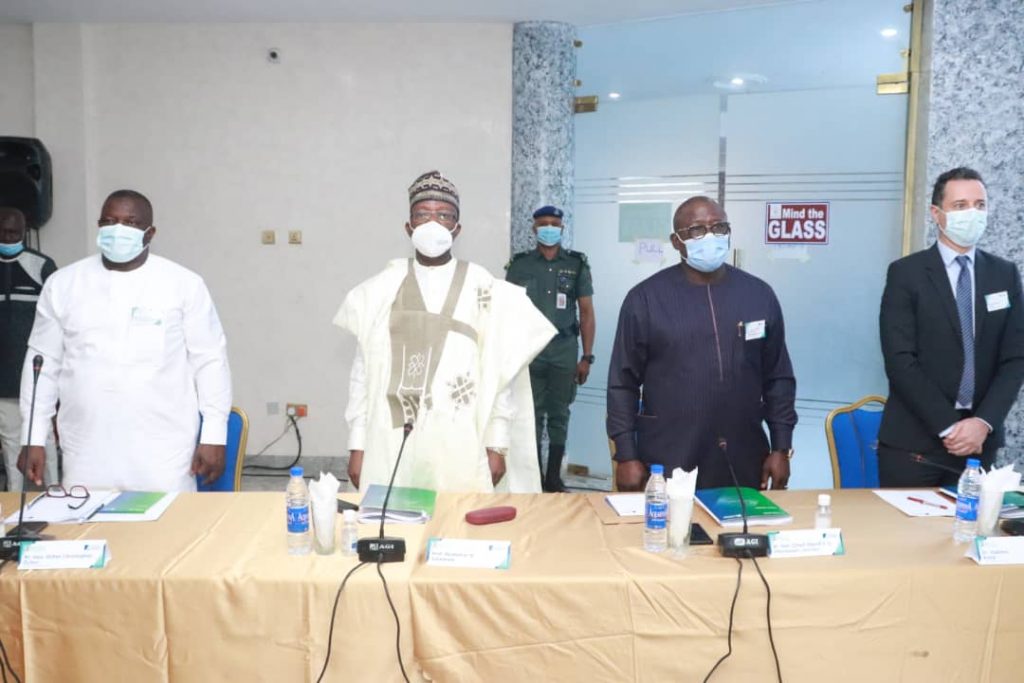 The Director-General, National Institute for Legislative and Democratic Studies ( NILDS), Prof Abubakar O. Sulaiman, said in his address that; "As you are well aware, the legislature is the most underdeveloped of the three arms of government due to long years of military intervention and the enduring legacy of authoritarian rule. This institutional weakness has further been aggravated by other challenges including lack of resources and internal capacity to properly scrutinise government policies and activities, an overbearing executive, the high rate of legislative turnover, poor public perception of the institutions of democracy and lack of political will".
"I must state here that Delta State remains the Institute's major client as it is the only state that has sent staff of all cadre from the Assembly and Commission to participate in NILDS training activities. This shows the sincerity of the commitment the Rt. Hon. Speaker places on capacity building of parliamentarians and parliamentary staff and I want to use this opportunity to specially thank you, Rt. Hon. Sheriff F.O. Oborevwori, for this remarkable effort. It is my sincere hope and desire that you will continue to utilize the resources available in the Institute so you can continue to derive maximum benefits from its capacity building programmes and initiatives", he said.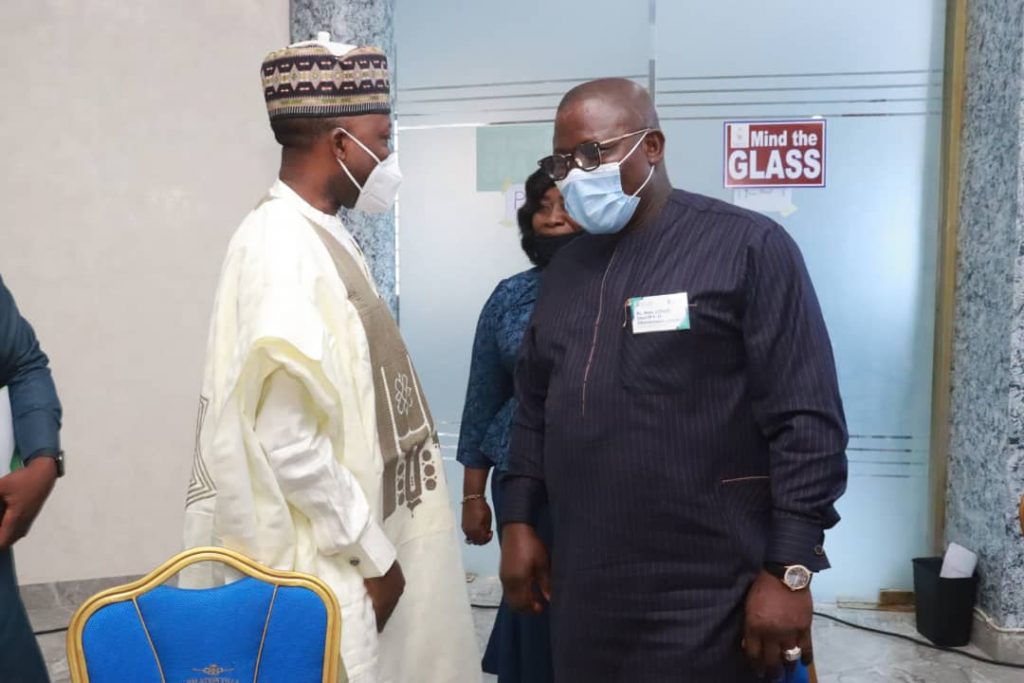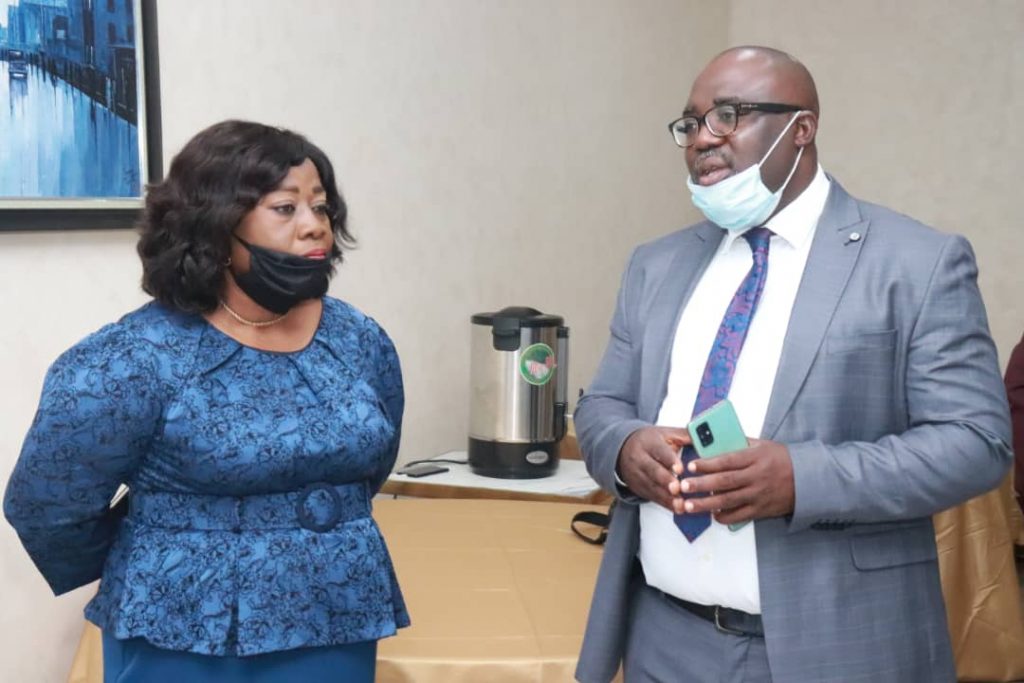 He added; "Our Institute has also provided technical support services in core areas of legislative activities and initiated the first series of postgraduate programmes in legislative studies, parliamentary administration, legislative drafting and the Higher National Diploma in Official Reporting among others. These programmes have grown exponentially in the last five years as seen in the record number of admissions and graduating students".
"Remarkably, graduates of the Institute's programmes continue to impress their line supervisors and improve service delivery in the various legislatures they work. I encourage you all to take advantage of these programmes for yourselves, your staff and aides", he said.
Resident Representative of Konrad-Adenauer-Stiftung, Dr Vladimir Kreck in a welcome address said that; "We believe that the State Houses of Assembly in Nigeria should play a more decisive role in governing their states. This is the reason why we have been supporting democratic governance on state level for more than a decade. And this is also the reason why we approached the National Institute for Legislative and Democratic Studies about a year ago with a request to partner with us to elevate our services to a new quality".
He also said that;  "I would like to commend the Director-General   of NILDS, Prof. Abubakar  Sulaiman, who is among us, for his readiness to partner with us and I would like to appreciate his experts for their willingness to enrich the program with their expertise. Together with NILDS, our own experts and the speakers of our partner parliaments, who we invited to a workshop in Abuja early this year, we have designed a seminar for this year's capacity building which is tailored to your needs".