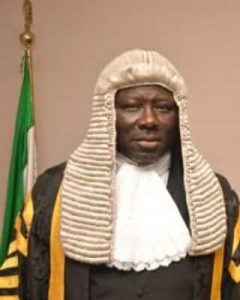 By Patrick Ogbogu
The Speaker, Delta State House of Assembly, Rt Hon Sheriff Oborevwori has called on youth in Delta State to desist from the use of illicit drugs in order to attain their full potentials as drug abuse could ruin their future and was the leading cause of crime and cult-related violence in the state.
Oborevwori listed marijuana, cocaine, heroin, opium, alcohol, gum powder, inhaling of dry faeces, glue and Tramadol, among others, as some of the most dangerous substances, which have negatively impacted the health conditions of the youth and led to many deaths.
He made the call on Friday during a one-day symposium for secondary school students on the Theme: "Say no to illicit drugs," organised by the Nigeria Medical Association National Committee on Narcotics and Substance abuse in collaboration with the Delta State Chapter of the Nigeria Medical Association.
The Speaker, who was represented by the Chief Whip of the House, Hon Pat Ajudua listed so many negative reasons why some youth were prone to drugs abuse, which had culminated in their destruction, and added that no matter the challenges of life, no youth should allow himself to be misled into the intake of illicit drugs.
He assured that the state legislature will support the domestication and enactment of laws that will assist in the fight against the consumption of illicit drugs and substances in the state as it posed great danger to the youth.
Describing drug abuse as the compulsive, excessive, self-damaging use of illicit substances, the Speaker explained that addiction to drugs could lead to damage to kidney, liver and heart as well as dependence and serious psychological injury, occasioning dysfunctional behavioural patterns such as hallucination and memory loss.
Oborevwori urged those indulging in drug abuse to stop and seek help from any hospital or rehabilitation centre.