SHERIFF OBOREVWORI FOUNDATION SCHOLARSHIP/BURSARY COMMITTEE HOLDS MAIDEN MEETING IN  OSUBI.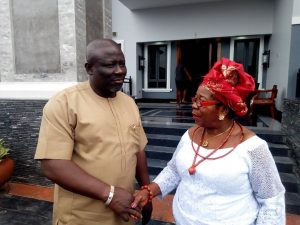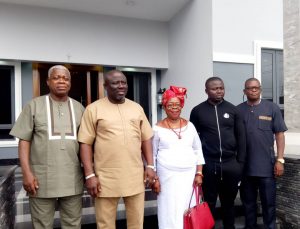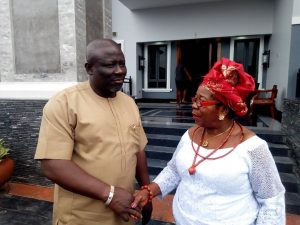 Sheriff Oborevwori Foundation Scholarship/Bursary Committee, headed by a renowned educationist, Chief Mrs Esther Onokpasa, held a maiden meeting with the chairman of the Foundation, Rt Hon Chief Sheriff Oborevwori, Speaker Delta State House Assembly, on Saturday, June 16, 2018  at Osubi.
At the meeting, Oborevwori, congratulated the Chairman and other members of the Scholarship/Bursary committee and said it is a call to serve the people.
He recalled that  in his Constituency Briefing/Empowerment Program held recently, the sum of Ten Million Naira (N10,000,000:00) was earmarked for the kickoff of the scheme in September 2018.
The Speaker, implored the five man committee to be transparent and unbiased at all times, that selection of beneficiaries must be based on merit, not favouritism.
He said the target is indigent students within  Okpe State Constituency. Specifically, 80% of the Scholarship is reserved for OKPE indigenes and 20% for non-indigenes.
He urged the committee to hit the ground running and come up with the necessary modalities for disbursements, that the scheme must commence in the last quarter of this year.
Responding, the Chairman of the Scholarship/Bursary committee, Chief (Mrs) Onokpasa, expressed gratitude to Oborevwori for the confidence reposed on them and assured that the committee will put in it  best to ensure the success of the program, adding that members of the committee will not disappoint him
Members of the committee are:
1) Chief Mrs Esther Onokpasa – Chairman
2) Barr Williams Etubiebi  – Member
3) Mrs Tobore Oborevwori – Member
4) Mr Sheriff Jnr Oborevwori     –    Member
5) Mr Freeborn Eghagha  –    Secretary