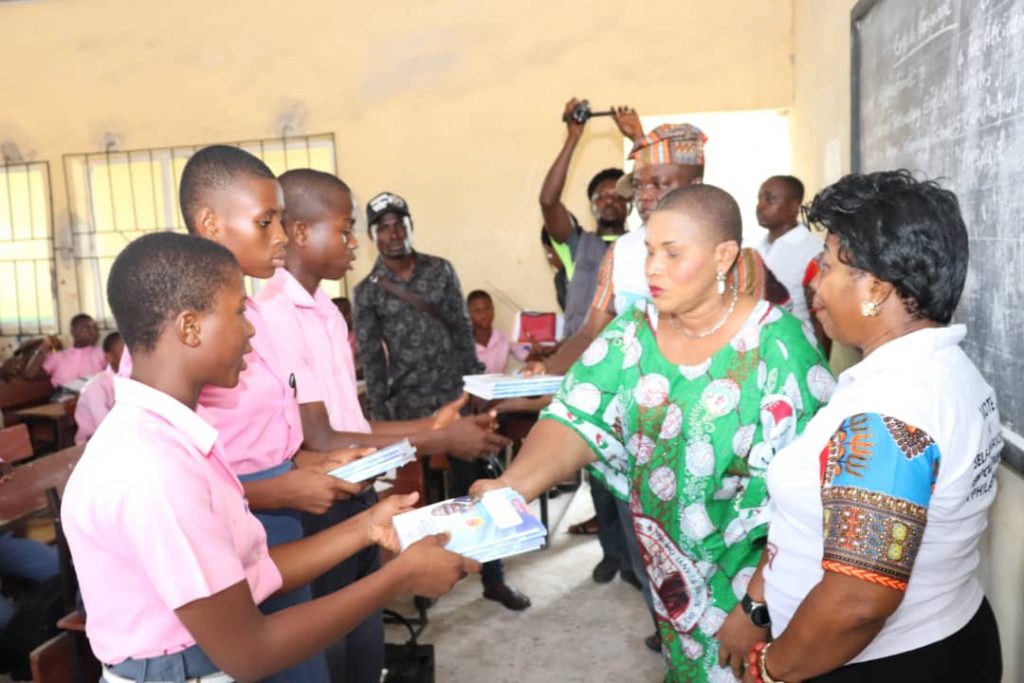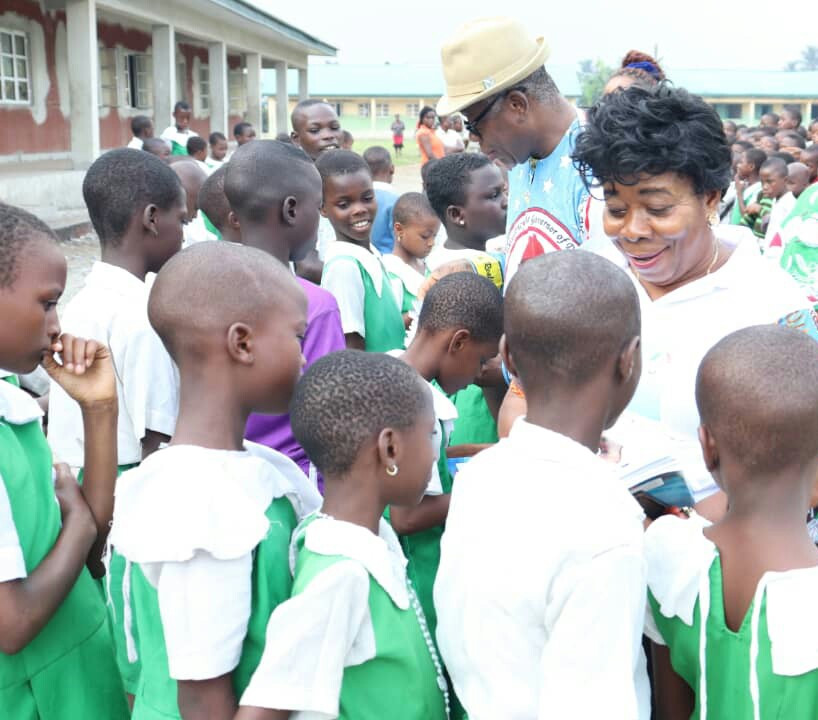 Sheriff Oborevwori Foundation, commenced the distribution of Exercise Books to primary and secondary schools in Okpe local government area, today Thursday 7th February, 2019.
Members of Sheriff Oborevwori Foundation Scholarship/Bursary Committee, which included Mrs Tobore Oborevwori, Barr William Etubiebi, Sheriff Oborevwori Jnr and Freeborn Eghagha, Secretary, were led by the Coordinator, Chief Mrs E. E. Onokpasa to nine schools today. The schools are: Adane Okpe Model Primary School Orerokpe, Orhue Primary School Orerokpe, Oghwere Primary School Oha, Okugbe Primary School Adagbrassa Ugolo, Owhe Primary Okurowhe, Okorikpehre Primary School Okorikpehre. Others are: Orerokpe Secondary School, Oha Secondary School and Eradajaye Secondary School.
The chairman of the Foundation, Rt. Hon. Sheriff Oborevwori and Speaker Delta State House of Assembly, strongly believes that the dream of rapid development of our society and the nation at large lies on the education of the young populace
In line with his social contract with his constituents, the Speaker also awarded scholarship to deserving indigene and non indigene students residing within Okpe state constituency last year.
The pupils, students and teachers in the various schools visited, were full of praises for the Speaker. They also prayed for God to continue to bless and grant the heart desires of the Speaker to enable him to continue to extend his benevolence to the people.
The Foundation has in stock several thousands of exercise books scheduled to be distributed to primary and secondary schools in the four political zones of Okpe local government area.