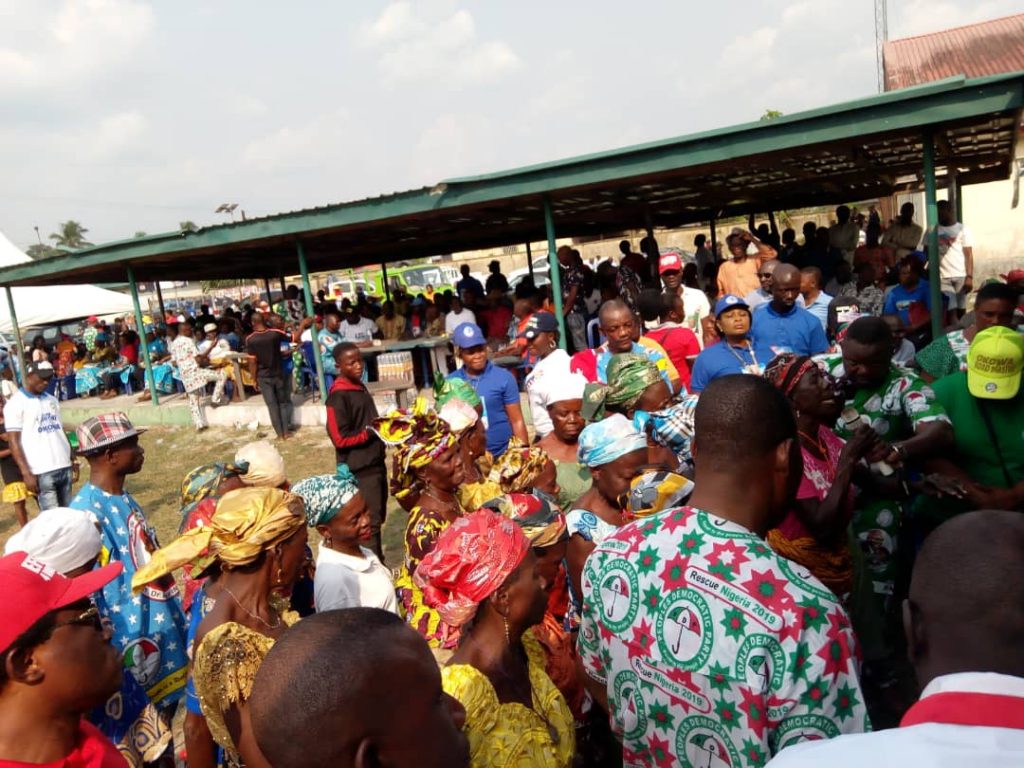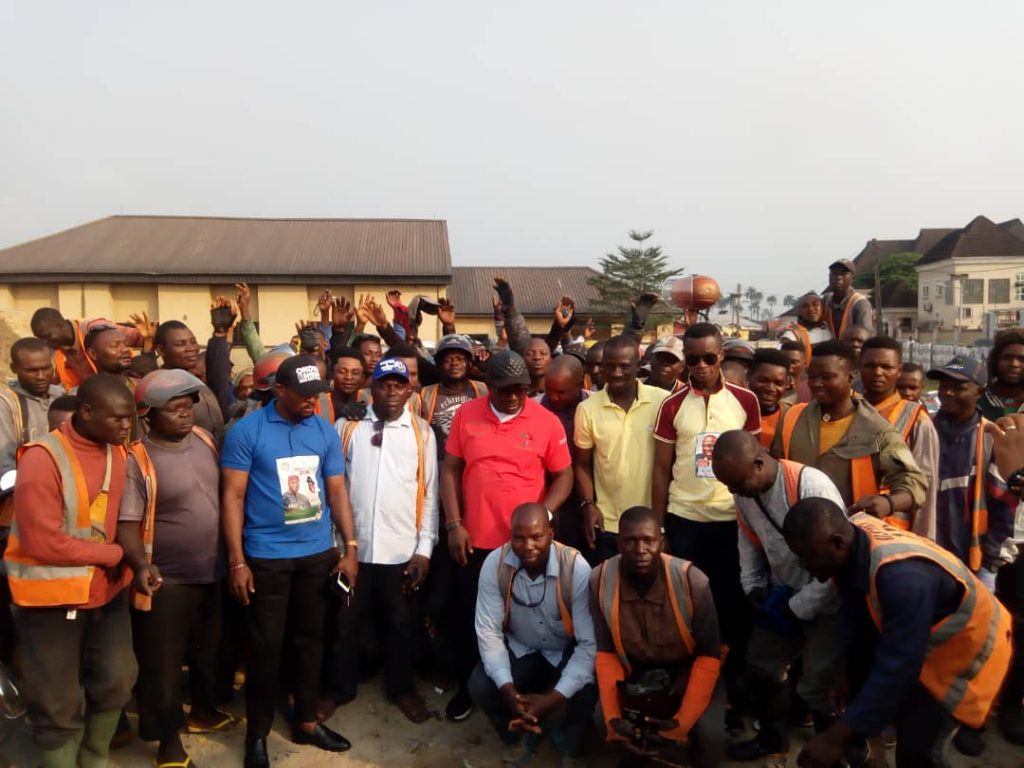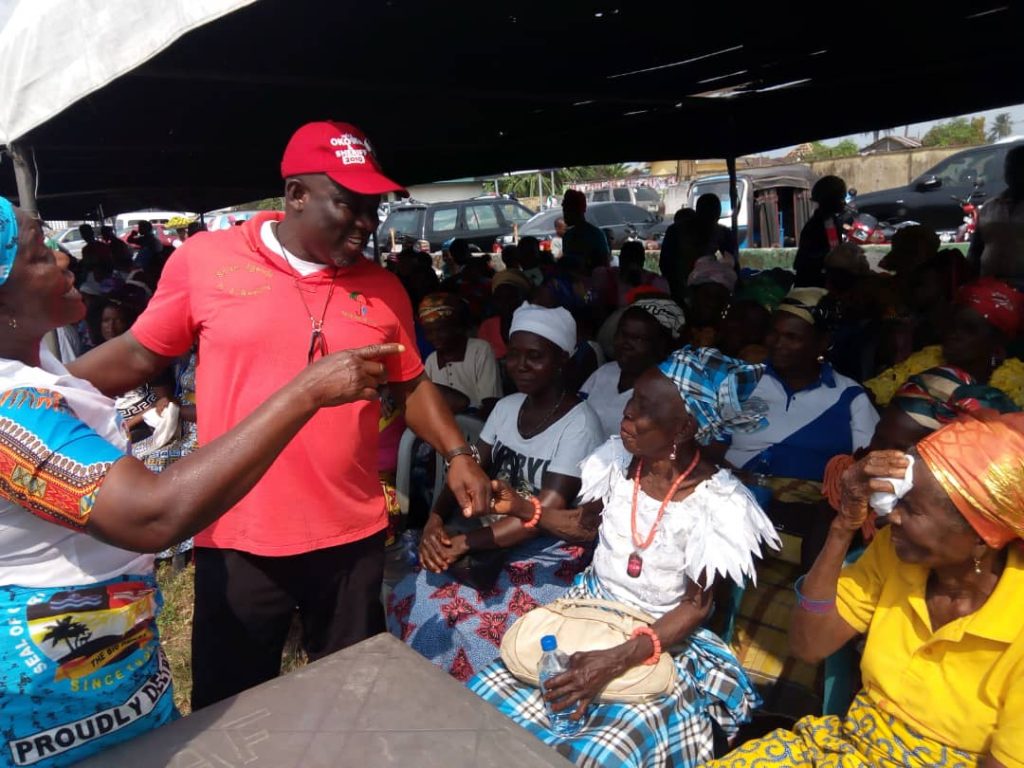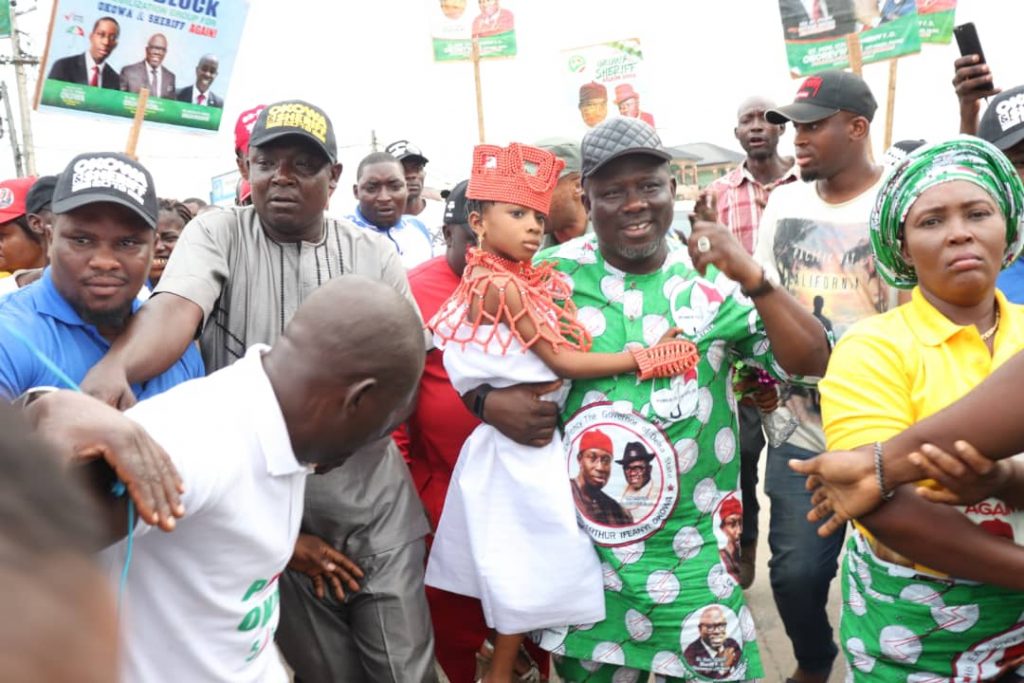 PDP SETS FOR LANDSLIDE VICTORY AS OKPE LOCAL GOVERNMENT AREA PDP COMMUNITY TO COMMUNITY CAMPAIGN RECORDS HUGE SUCCESS
*** ENDORSE ATIKU, OKOWA, OBOREVWORI, OBORO AND AFE. PROMISED TO VOTE MASSIVELY FOR PDP IN ALL ELECTIONS.
*** VISITS ALL COMMUNITIES IN OKPE LOCAL GOVERNMENT AREA.
The People's Democratic Party PDP, Okpe chapter community to community campaign that kicked off on Monday 14th January, 2019 with a visit to communities in ward seven, ended on Friday 25th of January, 2019 at Orerokpe, after the successful tour of all communities in ward one to ten in Okpe local government area.
The campaign train recorded a huge success, acceptance and endorsement in all the communities visited. The story is the same from the beginning to the end.
It is worthy of note that, the scheduled political campaign literally metamorphosed into celebration and conviviality. There was a consensus of opinion of community leaders. They agreed that the development on ground in their various communities were executed by different PDP governments in the past.
They commended the developmental strides of the "Road Master" His Excellency, Sen. Dr Ifeanyi Okowa in all parts of the state and in Okpe local government area in particular. The leaders also passed a vote of confidence on Rt Hon. Sheriff Oborevwori, whom they referred to as "Empowerment Master",
The communities promised total victory for Atiku, Okowa, Oborevwori and Afe
in the coming elections.