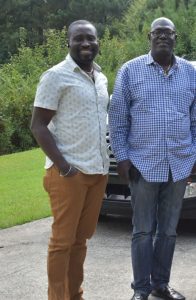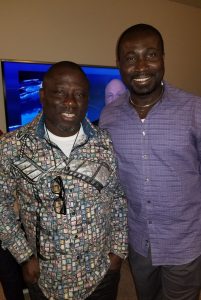 Atlanta, Georgia USA
Comrade Benedict Adhuze, Chairman PDP Chapter Atlanta Georgia, has commended the PDP State Party Chairman, Olorogun Kingsley Esiso for making the party proud by delivering 100/100 in the just concluded Local Government Council polls.
"The election, in which the Peoples Democratic Party won out rightly, was free and fair. I want to commend my senior brother and leader,  Olorogun Kingsley Esiso for the landslide victory in the just concluded polls. The State Executive Council of the party has made the Governor, party and people of Delta State proud.
"Those of us who are PDP faithfuls in diaspora are greatly impressed, especially my branch here in Atlanta. This is a good sign to come for the Party in the 2019 forthcoming election where I know Chief Uche Secondus' led executives will give us landslide victory and end the hunger in Nigeria. He has started well and I know with his pedigree and experience, he will finish well. "
The Atlanta Georgia PDP stalwart also appreciated the Governor of Delta State for his good works and support to the party.
"His Excellency, Senator Dr. Ifeanyi Okowa is working and we are all seeing it. In spite of the untold hardship the opposition has brought to the country, the Governor did not deep his head in the sand instead he has continued to use the SMART agenda to bring prosperity to the state. I am confident that in the next four years, Governor Okowa will completely transform Delta State. That is why we must all support Olorogun Kingsley Esiso-led administration to deliver him and all PDP candidates in the State and country in general."
Furthermore, Adhuze showered encomium on the Speaker of the State, Rt. Hon. Sheriff Oborevwori.
"Over here, we get daily report of the workings of the government and the activities going on the State. We are greatly impressed by the Executive and Legislative partnership in the state. There has been good working relationship and this account for the early passing and signing of the budget into law, which is historic. It will be a miscalculation to overlook the work rate and finesse of the Delta State House of Assembly Speaker and Members. They have quickly caught unto the SMART Agenda vision and are doing everything possible to see it accomplished.
"Rt. Hon. Oborevwori is a leader that deserves respect and praise and we will do all we can to continue to support this government and all who are for it. I therefore congratulate the Governor, Deputy Governor, Speaker and leaders of the Party for taking the State forward."