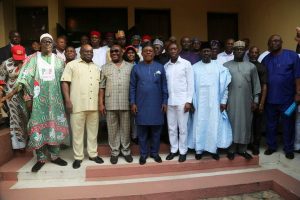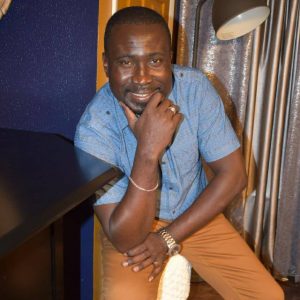 While speaking in an interview, Adhuze assured Deltans not to panic about the recent threat to the spread of the APC virus and epidemics to Delta State.
"Many indigenes have been left worried that APC like Ebola was going to spread to Delta State. They swore and cursed that nothing of such should be allowed to happen and some are calling on the APC to evacuate ASO ROCK with immediate effect.
" As a party man here in Atlanta, I have assured them not to bother. Delta is a no go area for the epidemic as we are well equipped to stop it from entering there.
"Our amiable Governor Okowa, Deputy Governor Otuaro, Speaker Oborevwori, Party chairman Esiso and the other dynamic leaders have set up strategies and safe guards to protect Deltans from the disease of APC. This is attested to by the recent meeting of the PDP NWC and Governors' Forum in the State.
Delta State is the home of PDP and there is no room for any party to come and plunge us into poverty and herdsmen killings."
He called on the people to get their voters cards to make sure 2019 is the death of the worst party the country has ever experienced since independence.
"Instead of solving Nigerian's problems, they are pointing fingers and playing politics with lives of Nigerians. People are being killed in Benue and other places yet it means nothing to them."
We must vote them out if they do not surrender before the election, he said.