*** DONATES 2 MILLION NAIRA FOR THE COMPLETION OF OKUFUOMA TOWN HALL.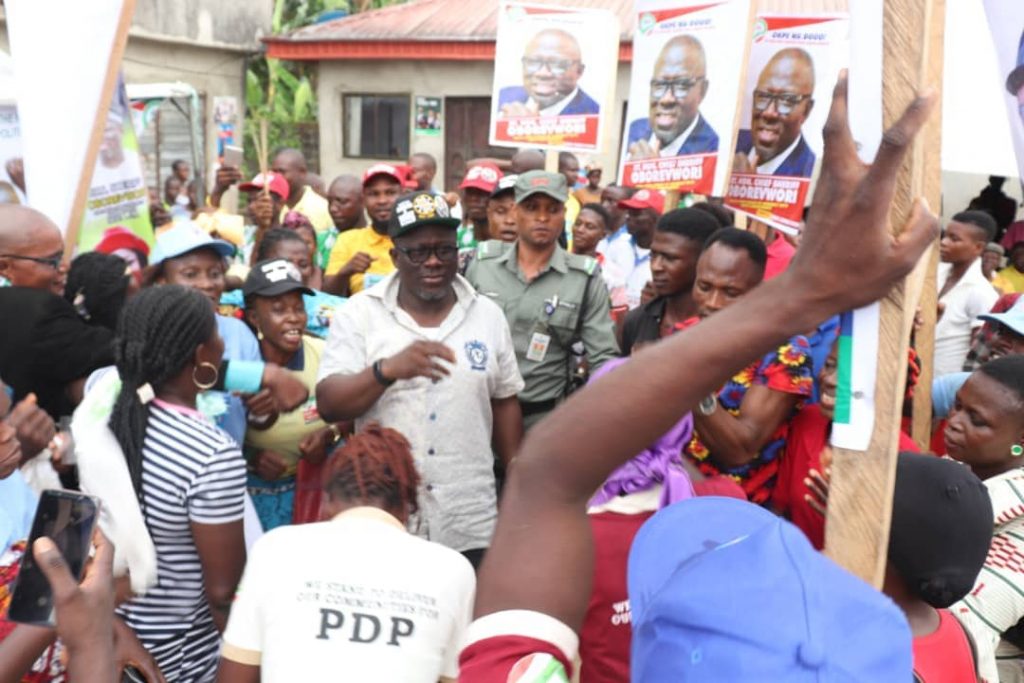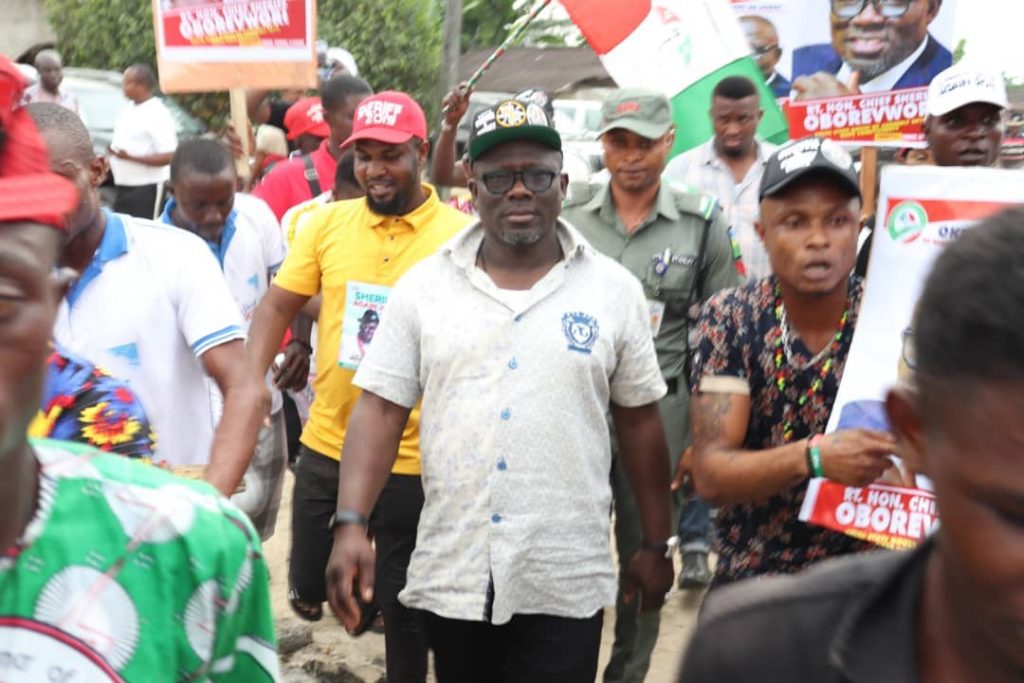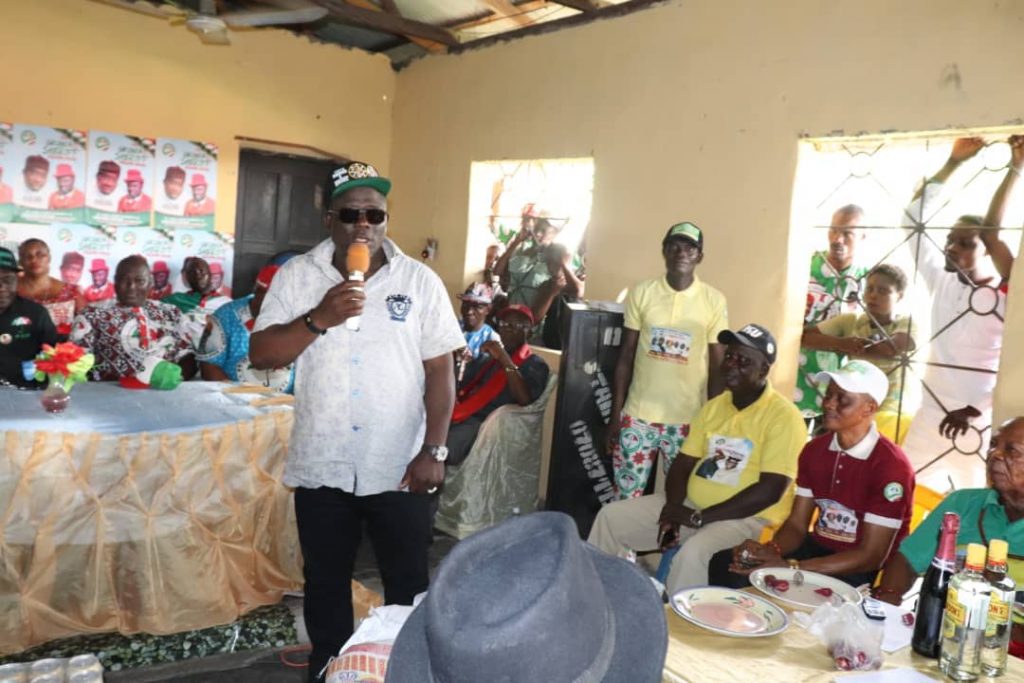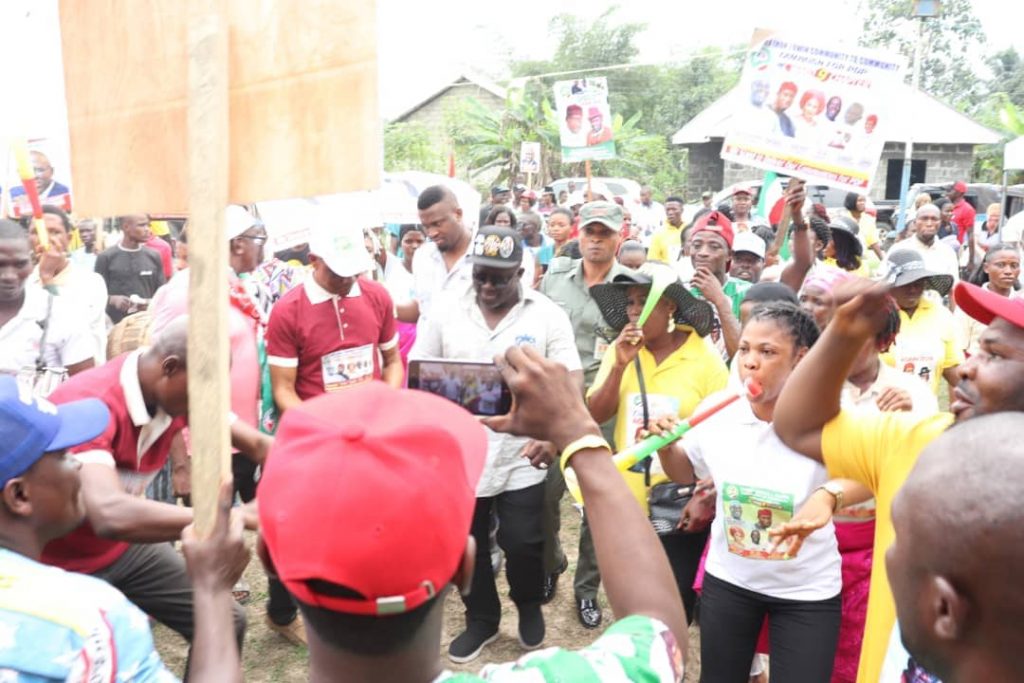 OKPE PDP COMMUNITY TO COMMUNITY CAMPAIGN TRAIN VISITED OKOBIA, OKUEGUME, OKUETOLOR, OKUOGHOLO, OYENKE, OKUFUOMA, OKUABUDE, OKOLOVU AND JAKPA MEREJE, TODAY WEDNESDAY 23RD JANUARY, 2019.
*** DONATES 2 MILLION NAIRA FOR THE COMPLETION OF OKUFUOMA TOWN HALL.
Okpe local government PDP community to community campaign train visited Okobia, Okuegume, Okuetolor, Okuogholo, Oyenke, Okufuoma, Okuabude, Okolovu and Jakpa- Mereje today.
In all the community visited, the community leaders unanimously promised to deliver all PDP candidates in the general elections.
The communities also presented their challenges to the PDP.
At Okufuoma, the community chairman, Mr Robert Atagbasha, thanked Delta State Governor, His Excellency, Sen. Dr. Ifeanyi Okowa and PDP leaders for the provision of a Transformer and donation of 2Million Naira for the completion of Okufuoma Town Hall. The community promised to vote the PDP in the elections.
A political group, Urhobo Political Eagle Network joined Amuabude community to receive the Campaign Train to the community.
In the same vein, Erirhomuru, who is the chairman of Oyenke community said the community is grateful to the PDP for the numerous projects sited in the community. They also assured the party of victory in the coming general elections.
At Jakpa Mereje, the Unuamua, said since 1999, the entire community has always supported the PDP. He said they will vote PDP enmasse in all elections.
Party leaders and candidates attended the rally; they include: Oyovbaire, Oborevwori, Augoye, Uko, Ikweki, Ometan, Ejinyere, Otirhue, Aboze, Adibor, Erirhomuru amongst others.
The campaign train moves to Federal Ward Three on Thursday 24th January, 2019.