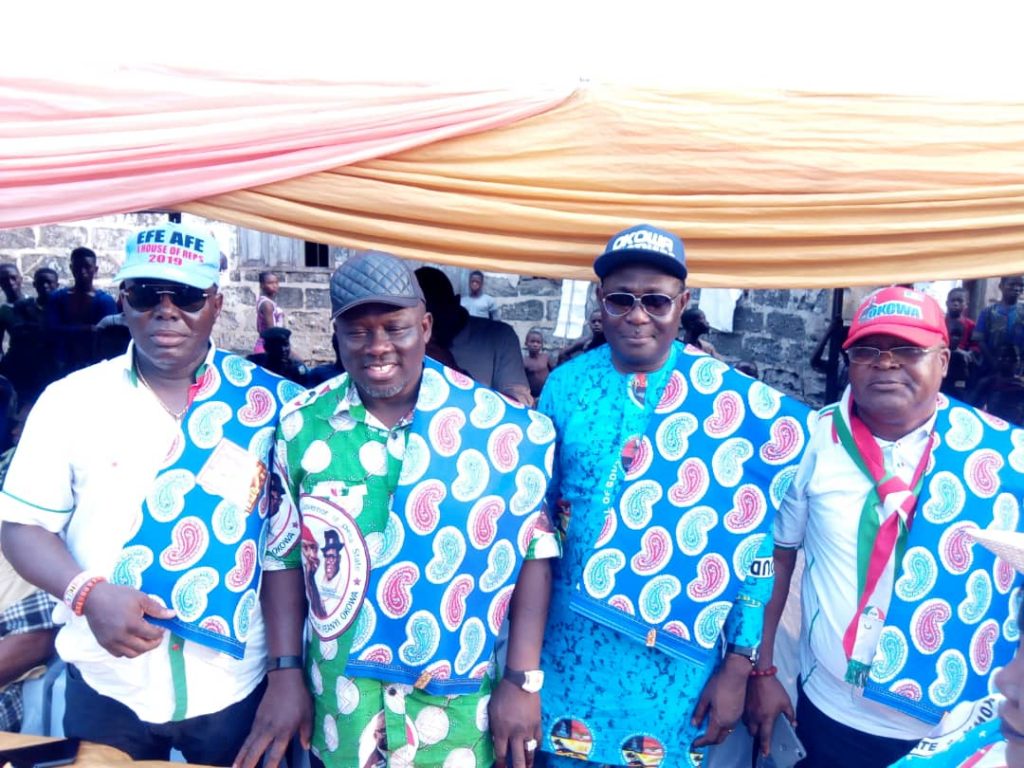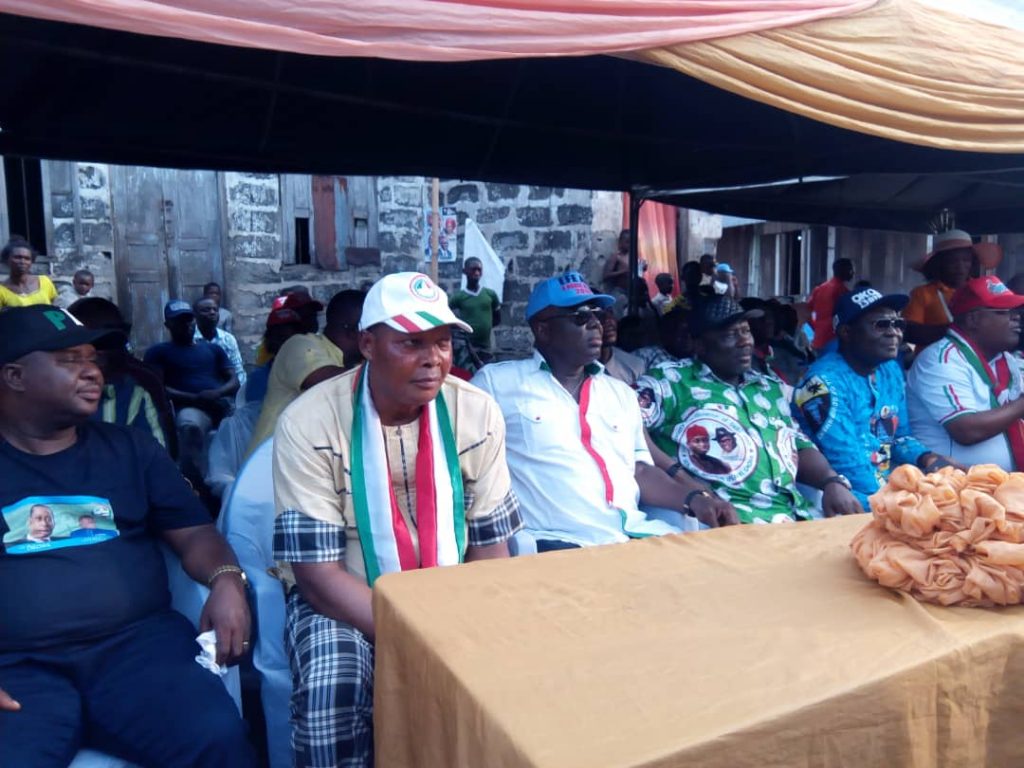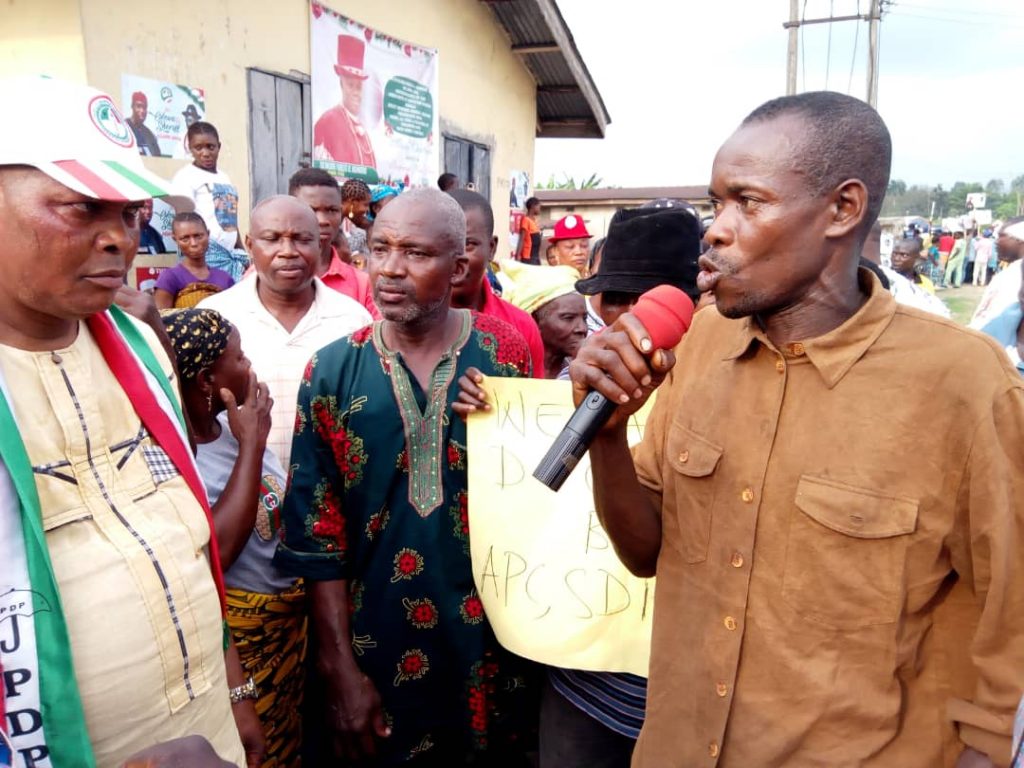 OKPE PDP COMMUNITY TO COMMUNITY CAMPAIGN TRAIN MOVES TO UGHOTON, UGBOKODO, JEDDO, UMIAGHWA AND OVIRI OKPE, TODAY, MONDAY 21 JANUARY, 2019.
In continuation of the community to community campaign policy of Okpe PDP ahead of the February 16th and March 2nd 2019 elections, the Okpe PDP campaign train moved to Ughoton, Ugbokodo, Jeddo, Umiaghwa and Oviri Okpe, today.
Delta Speaker, Rt Hon Sheriff Oborevwori, and other top PDP leaders were on the campaign train from the first community visited to the last.
At Ughoton, multitude of party faithful and supporters, including elders, women and youths were on ground to welcome the campaign train to the community. Responding on behalf of the community, Chief Milton Damatie, said the community will deliver 100 percent votes to the PDP in all elections.
At Ugbokodo, the home town of Chief James Augoye, mammoth crowd ushered the train into the community.
The leaders of the community expressed gratitude to His Excellency, Sen. Dr. Ifeanyi Okowa for the appointment of their son as a commissioner. They affirmed that Ugbokodo is the home of PDP, with a promise to vote en masse to show appreciation for the good works of the Governor in the state.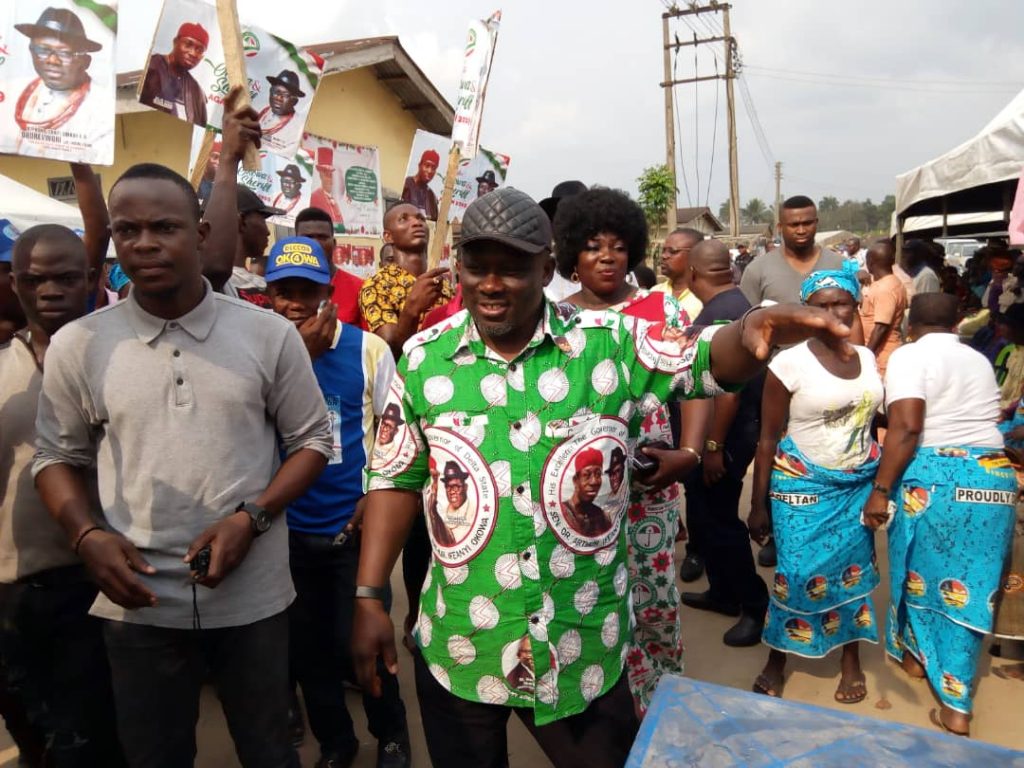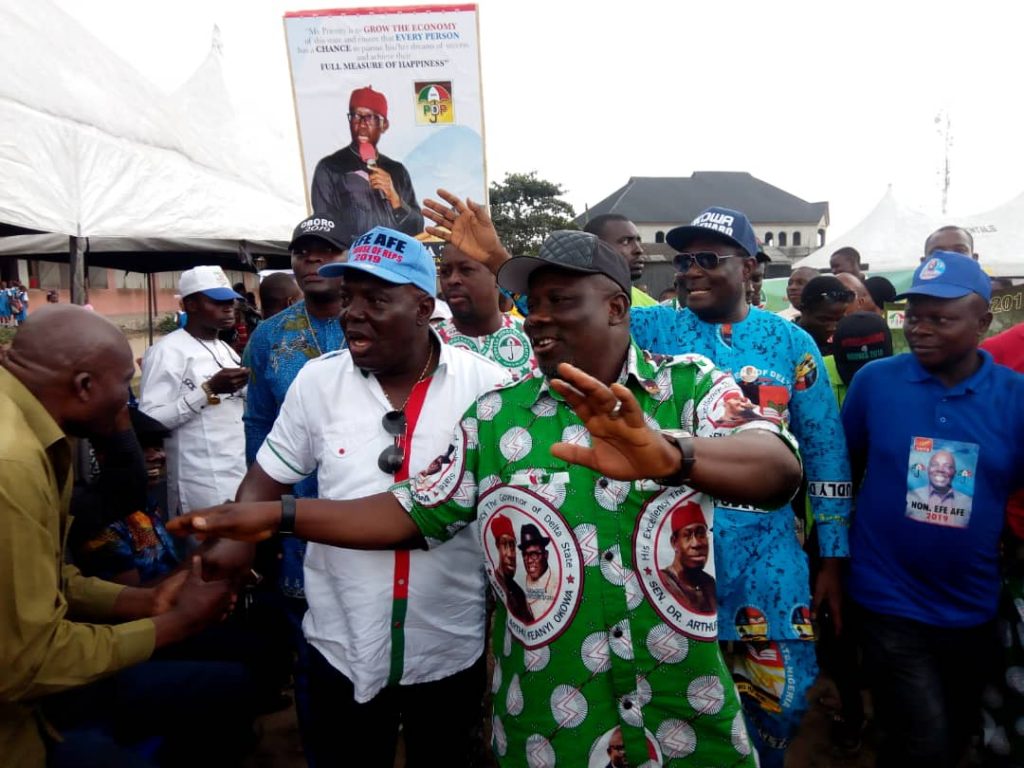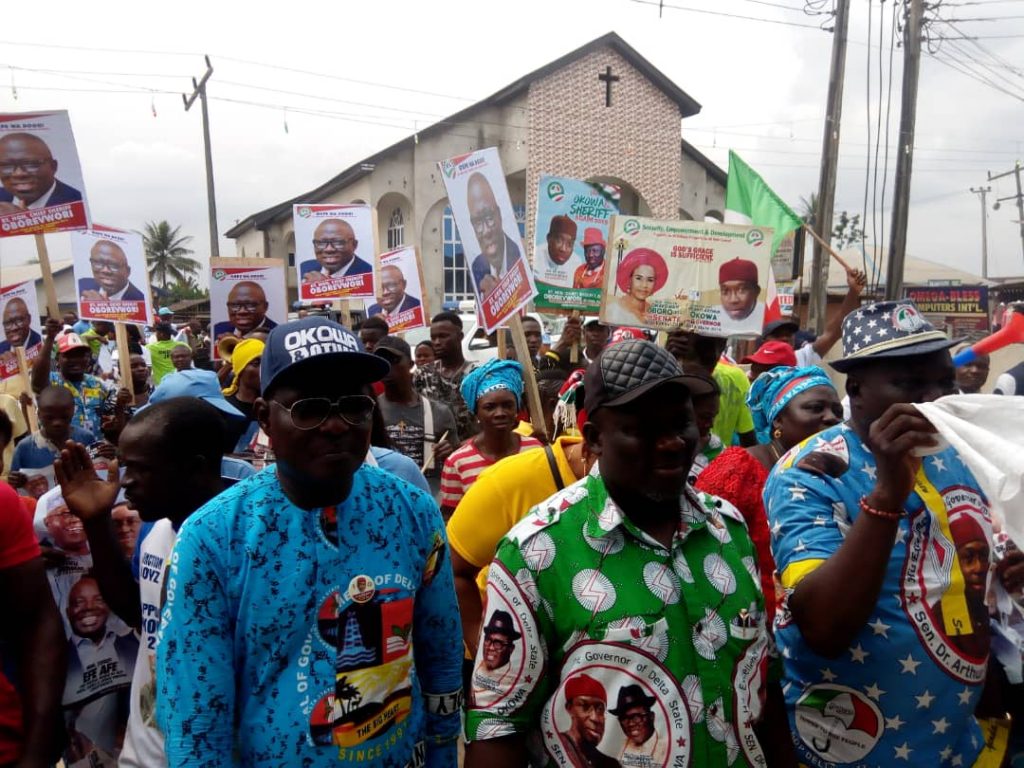 At Jeddo, the success story was the same. The entire community came out in solidarity with the party.
Speaking on behalf of the Community, the Unuamua of Jeddo, Comrade Solomon Bayagbon, commended Governor Okowa for the numerous projects executed across the entire state. He expressed the joy of community for the ongoing construction of the New Okpe road in Jeddo. He said Jeddo will vote massively for PDP in all elections.
At Umiaghwa, in ward two of the local government area, Dr Stephen Oghodje, the President General of the community, said there is no other party in the community, he promised to mobilise the elders, youths and all members of the community to vote for the PDP.
Some members of opposition parties, led by Mr Robert Iriri, decamped to the PDP, while Madam Loveth Ufuoma Onofe presented a gift of wrapper to the candidates and party leaders.
At Oviri Okpe, a large crowd of people came out to welcome the train into the community. Responding on behalf of the community, Mr Augustine Efoghere, President General of Oviri Okpe, who was visibly excited, said all developmental projects in the community were executed by the PDP.
He specifically thanked Oborevwori for the construction of a block of six class rooms in Oviri Okpe Secondary School. He said the community will vote massively for PDP in the coming elections.
The campaign train is scheduled to move to ward four the next day.