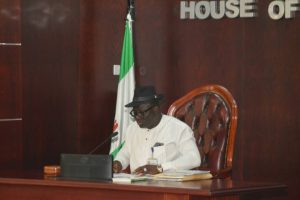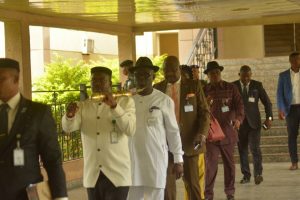 DELTA State Governor, Senator (Dr) Ifeanyi Okowa, has sent a Bill for a Law to prohibit forceful entry and illegal Occupation; violent and peaceful conduct in relation to public and private landed properties in the State.
Governor Okowa in his letter to the Delta State House of Assembly, wrote that;"The Honourable Speaker and members are well aware of the negative effects of the activities of youths and community organizations to property development in the State. The activities are so deeply entrenched that if nothing is urgently done to tackle it, property developers and investors would be discouraged from coming to Delta State".
The letter read at plenary session on Tuesday by the Speaker, Rt Hon Sheriff Oborevwori added;"As a responsible Government, it is considered expedient to put in place a legal framework to regulate and curtail such illegal,violent and fraudulent conducts".
"Accordingly, I write to forward for necessary Legislative action by the House, a draft Bill for a Law to Prohibit Forceful Entry and IIIegal Occupation; Violent and Forceful Conduct in Relation to Public and Private Landed Properties in Delta State", the Governor wrote.