…Says Attempts By Envious Detractors To Assassinate His Character Laughable, Exercise In Futility.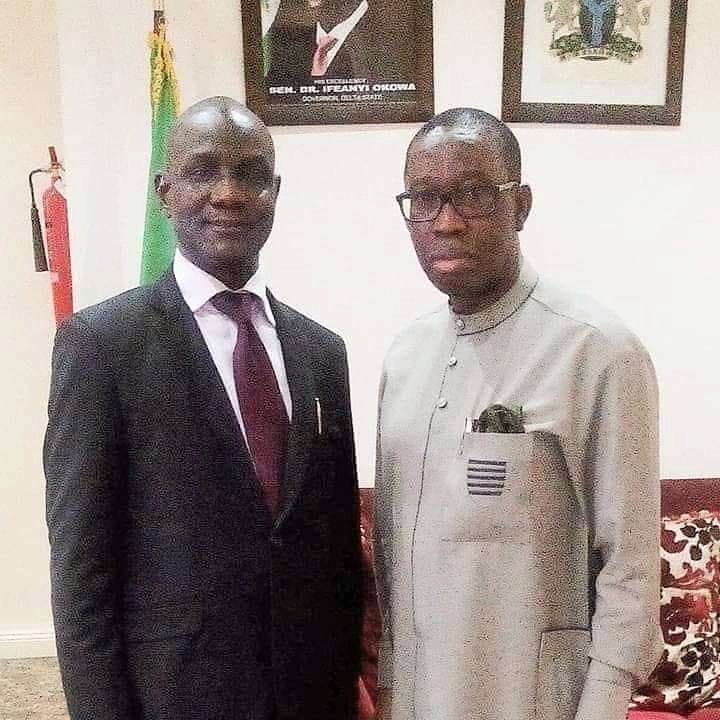 A Justice of the Peace, JP, in Delta State, and Fellow of the Chartered Institute of Information and Strategy manaanagemt, FCIISM, Olorogun Fred Latimore Oghenesivbe Esq, has described as "well deserved," the Midwest Legislator of the Year Award, bestowed on the Speaker of Delta State House of Assembly, Rt Hon. Sheriff Oborevwori, JP.
Oghenesivbe's credence to the Award was contained in his congratulatory message to Speaker Oborevwori, on Wednesday 13th October, and made available to newsmen in Asaba.
He said the rising political and leadership profile of Oborevwori, was as a result of his dent of hard work, dedication to assigned constitutional responsibilities and sustained integrity, adding that, the number of quality Bill passed into Law and the laudable oversight functions of the House under his watch clearly justified the number of Awards recently bestowed on him.
Oghenesivbe, who is also the Executive Assistant to Delta State Governor on Communications, urged Mr. Speaker to remain focused on his duties as assigned to him by the constitution of the federal republic of Nigeria, 1999, as amended, and not to be distracted by the obvious character assassination plot by those envious of his achievements and soaring leadership profile.
He noted with dismay and absolute displeasure, the call for the impeachment of Speaker Oborevwori, over what he described as frivolous and mischievous allegation of misappropriation of funds meant for the purchase of SUVs for state Legislators, describing it as a sponsored attack by those threatened by his excellent track records as Speaker of Delta State House of Assembly.
The Eacgovdelta, further stated in his goodwill message that Mr Speaker's good deeds and visible commitments to serve his constituents and the state, shall override and silence the voice of detractors, and any form of sponsored media attacks by those who believe that for them to achieve selfish political ambitions, perceived strong contenders must be crucified by all means possible, including sponsoring unfounded allegations.
"I rejoice with Mr Speaker, over his well deserved Midwest Legislator of the Year Award, bestowed on him by the editorial board of Midwest Tempo.
"On September 11, Rotary Club of Asaba Downtown, also bestowed on you the prestigious Rotary Leadership Service Award, pointing to show that your dedication and commitment to assigned constitutional responsibilities had been well appreciated by society and cannot be unjustly faulted by your detractors, and those threatened by your rising leadership and political profile.
"I urge you to continue to do the needful for your constituents, and as the head of the Legislative arm of government in the state. Your intercity, honesty and self discipline required of a public figure of your status remained unblemished.
"Your conscienceless detractors shall fade away in due course while you keep soaring to the mountain top of your political career, because Christ in you is greater than your political enemies, fighting a lost battle.
"It is my prayer, as always, for God to grant you sustained good health, uncommon wisdom to excel, longevity and above all, that God should prepare a table before you in the presence of your enemies," Oghenesivbe prayed.