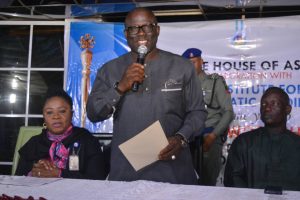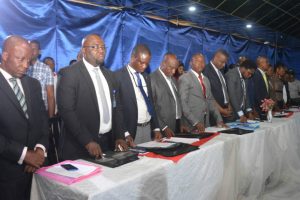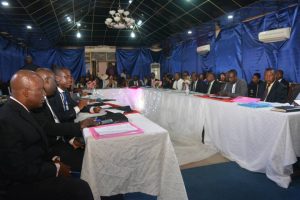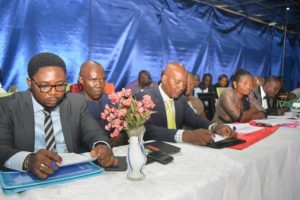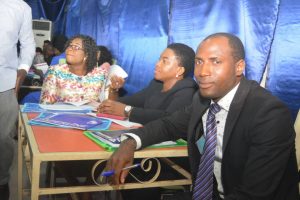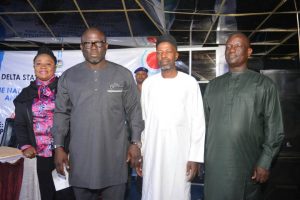 A two-day workshop for House Committees' Staff of the Delta State House of Assembly was on Thursday declared open by the Speaker, Rt Hon Sheriff Oborevwori in Asaba, the State Capital.
The workshop is being organised by the Delta State House of Assembly in conjunction with the National Institute for Legislative and Democratic Studies (NILDS).
Declaring the workshop open, the Speaker said that the main focus of the Workshop is to provide an opportunity for Committees' officers to gain a greater understanding of their role in Committees, how committees operate, how committees can engage Ministries, Departments and Agencies of Government and other Stakeholders and the public.
The Speaker added that the training will also help to generally scale up the competence of Committees' officers in the area of report writing, Bills processing, conduct of investigative/public hearings, Bills scrutiny and analysis, Drafting of motions, and role of Legal Officers in committees.
He said, "This workshop was requested for at the instance of Chairmen and members of various Committees of the House.   To achieve our set target for the workshop, we requested the National Institute for Legislative and Democratic Studies (NILDS) to facilitate the Workshop.  I therefore extend our gratitude to the Director General of NILDS for having accepted to facilitate this Workshop."
Speaker Oborevwori also said that a special emphasis of the Workshop will also be on how Committee Clerks and Legal Officers can become the fulcrum for Committee activities, adding that "This is so because, staff are the institutional memory of the Legislature as members are elected for defined terms."
He said that he trust that the gains of the Workshop with the theme, "Providing Effective Technical Support for Committees' officers," will spur the committees staff to greater effectiveness in the discharge of their duties to their various committees which shall redound to the benefit of the House.