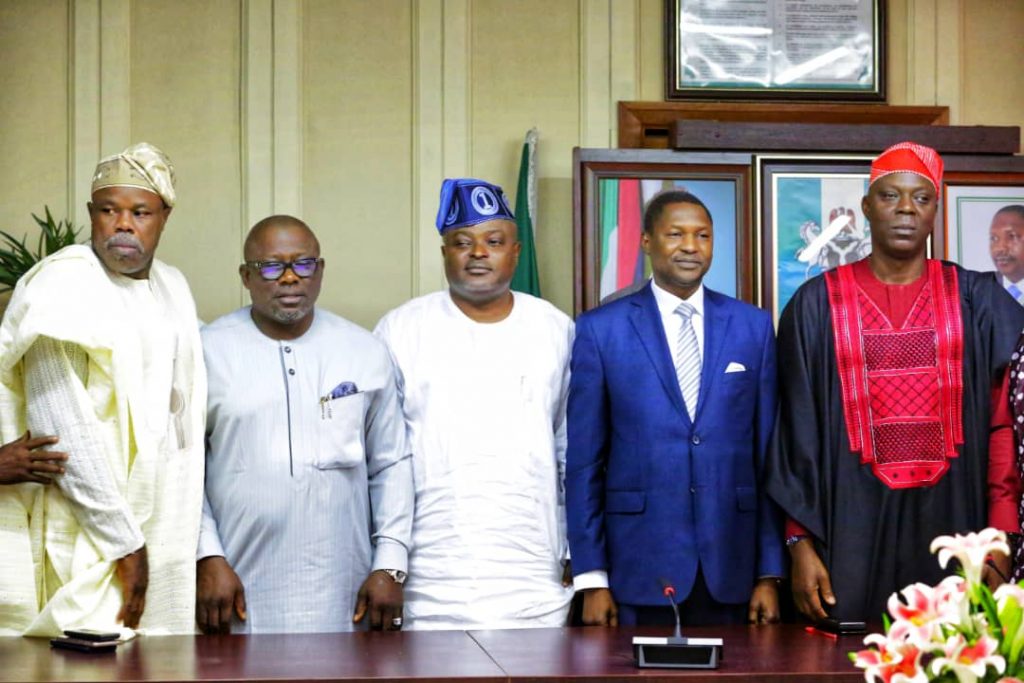 MEETING : IMAGES FROM THE MEETING OF CONFERENCE OF SPEAKERS WITH THE HONOURABLE ATTORNEY GENERAL OF THE FEDERATION, MR ABUBAKAR MALAMI IN HIS OFFICE IN ABUJA ON TUESDAY, SEPTEMBER 10, 2019.
*** DELTA SPEAKER, RT HON SHERIFF OBOREVWORI WAS IN ATTENDANCE .
*** THE SPEAKERS, MAJORITY LEADERS AND CLERKS OF STATE LEGISLATURES ARE CURRENTLY IN THE FEDERAL CAPITAL, ABUJA FOR A REFLECTION MEETING PUT TOGETHER BY ECP – PERL, A DEVELOPMENT PARTNER OF THE CONFERENCE OF STATE LEGISLATURES.