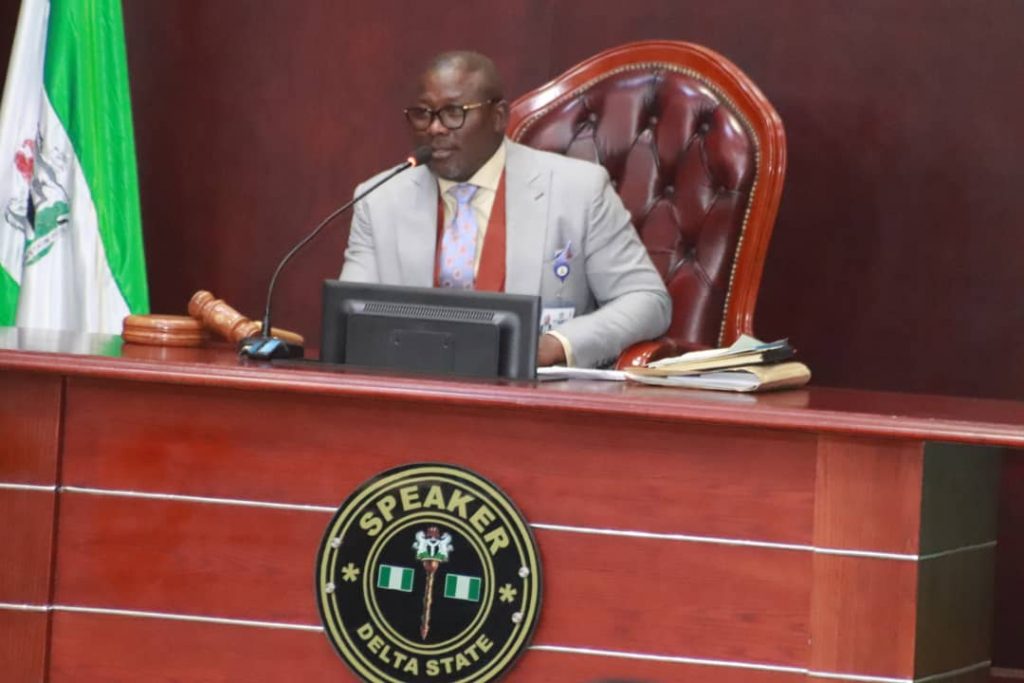 The Speaker of the Delta State House of Assembly, Rt Hon Sheriff Oborevwori has urged members of the House to mobilize time and skills in ensuring a boisterous plenary and Committees engagements.
In his welcome address on the  resumption of plenary  on Tuesday, October 8, 2019,  the Speaker congratulated members, including himself on their  victories at the Election Petition Tribunal.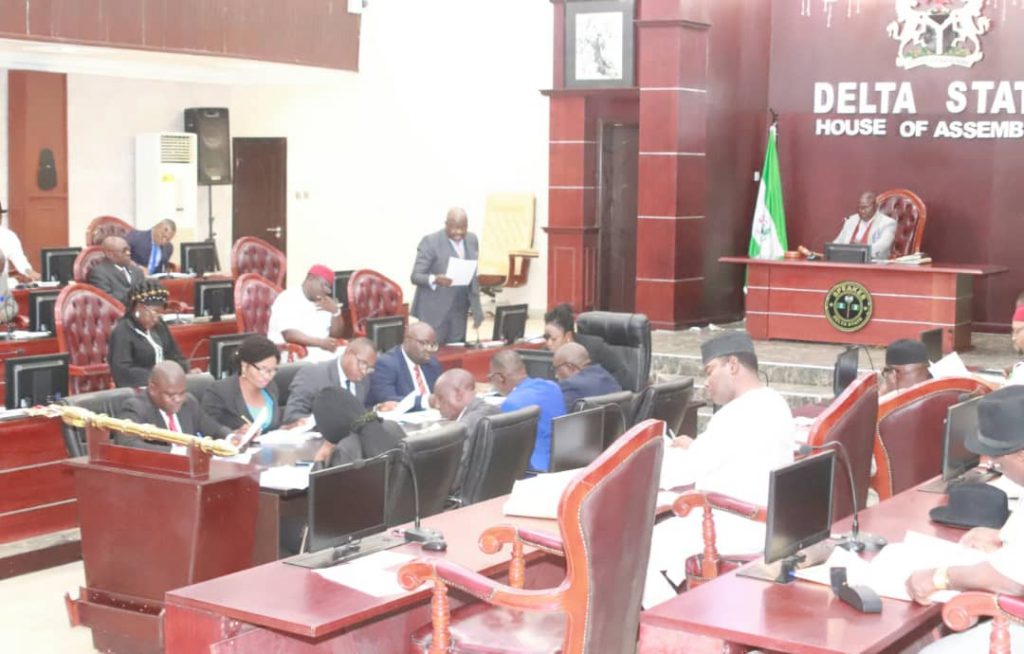 He said; "I am extremely excited to welcome all of us back to plenary. I can see from your bright and smiling faces that we actually took advantage of the break to rest. Let me on behalf of everyone of us thank God Almighty for keeping us and our families safe and healthy and also ask for His benevolence and wisdom to deliver on our mandate".
According to him; "Distinguished Colleagues, now that we are in the last quarter of the year, I urge all of us as usual to mobilize our time and skills in ensuring a boisterous plenary and Committees engagements. Undoubtedly, I know that we have the legislative verve and dexterity to carry out our duties".
He, however,   advised Chairmen and Members of Committees that in this quarter of the year, legislative activities will heighten in their  Committees after the presentation of the Appropriation Bill by the Governor, saying that;   "Thus, it is expected that Committees should start meeting and articulate strategies for their legislative engagements with Ministries, Departments and Agencies of Government".
The Speaker commended Members for their show of love and support for the Leadership of the House, noting that their sense of duty and commitment are unparallel and therefore urged them to continue in the spirit of unity.
"In the same vein, I wish to also acknowledge the support of Management and staff to the Leadership of the House. Please keep up the good work", he said.