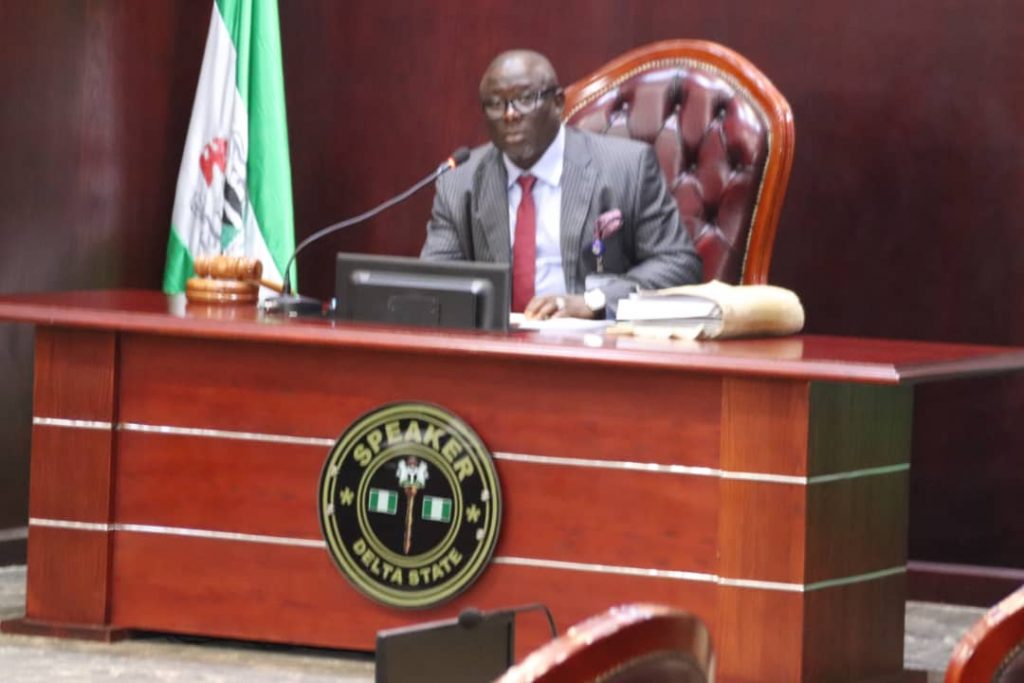 The State House of Assembly has received and adopted the report of the Adhoc committee on the review of the Delta State House of Assembly Service Commission Law 2013.
The adoption of the report followed the presentation by the Adhoc Committee Chairman and Deputy Majority Leader, Hon Oboro Preyor at Tuesday's plenary presided over by the Speaker, Rt Hon Sheriff Oborevwori.
Presenting the report, Hon Preyor said the House at it's sitting on the 11th December 2018 set up an Adhoc committee to review the Delta State House of Assembly Service Commission law of 2013.
He said its terms of reference was to review the law to bring it into conformity with modern trend with the inclusion of the Service Commission in the financial framework of the House following the financial autonomy recently granted the State House of Assembly by the recent constitutional amendment.
Hon Preyor told the House that the committee examined the provisions of the said constitutional amendment and the recently passed Delta State House of Assembly financial autonomy law 2018 which designed a framework for the management of the financial autonomy and the subsisting 2013 Delta State House of Assembly Service Commission law and other State House of Assembly Commission laws.
He said after due diligence the Committee drafted a proposed amendment for the consideration and quick passage by the House expressing hope that the proposal and its provisions will not only bring the House of Assembly Service Commission into the financial autonomy regime and ultimately bring the Service Commission law into conformity with modern realities and would also serve to repeal the existing law of 2013.
The Majority Leader, Hon Tim Owhefere moved for the House to receive the report for further consideration and was seconded by Hon Daniel Yingi.
The Speaker thereafter directed that the report will be considered at a committee of the whole on Thursday next week