FROM THE ASSEMBLY:
DELTA ASSEMBLY SCREENS, CONFIRMS GOVERNOR OKOWA'S NOMINEES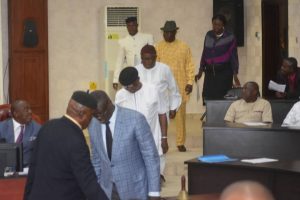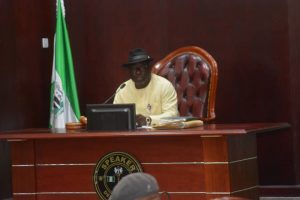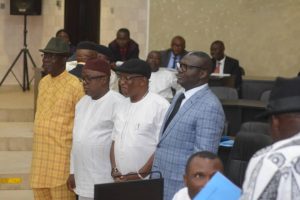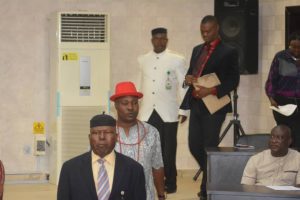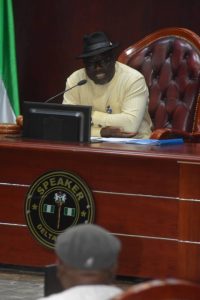 *** THOSE SCREENED AND CONFIRMED AT PLENARY SESSION PRESIDED OVER BY THE SPEAKER, RT. HON SHERIFF OBOREVWORI, ON THURSDAY, OCTOBER 18, 2018 ARE:
*** MR JULIUS TAKEME AND MR FREEMAN ORITS FREGENE AS COMMISSIONERS AND MEMBERS OF STATE EXCO.
*** HON. MOFE PIRAH, HON. TALIB TEBITE, HON. EJAIFE ODEBALA AND DR SAMUEL OCHONOGOR OSSAI INTO GOVERNING BOARD OF DESOPADEC.
*** MR KELLY OGHENEKEVWE INTO THE BOARD OF DELTA STATE BOARD OF INTERNAL REVENUE.
*** THE MEMBER REPRESENTING BURUTU 2 CONSTITUENCY, HON. KENNEDY DAMBRY WAS SUSPENDED FOR THREE MONTHS FOR BRINGING THE HOUSE TO DISRUPT THROUGH HIS RECENT CONDUCT.
*** THE HOUSE IN A MOTION CALLED ON GOVERNOR OKOWA TO INTERFACE WITH NAMA TO LIFT SUSPENSION ON AIR TRAFFIC SERVICES AT THE OSUBI AIRPORT.