*** USES OPPORTUNITY TO RECONCILE PDP LEADERS IN OKPE LOCAL GOVERNMENT AREA.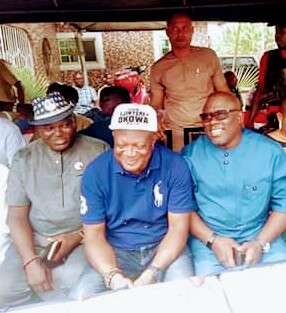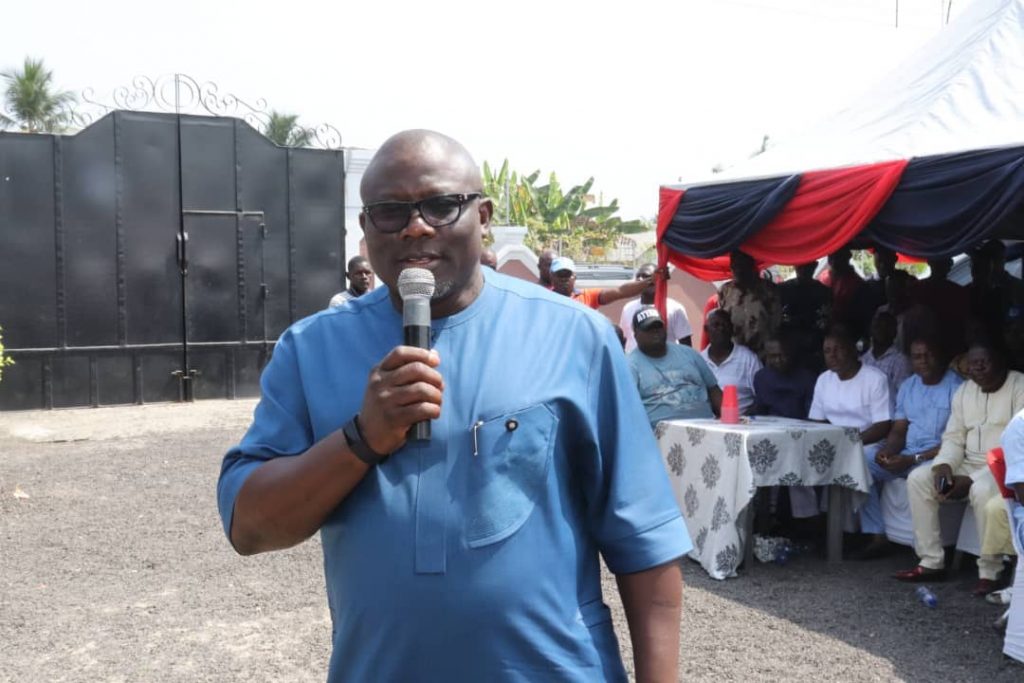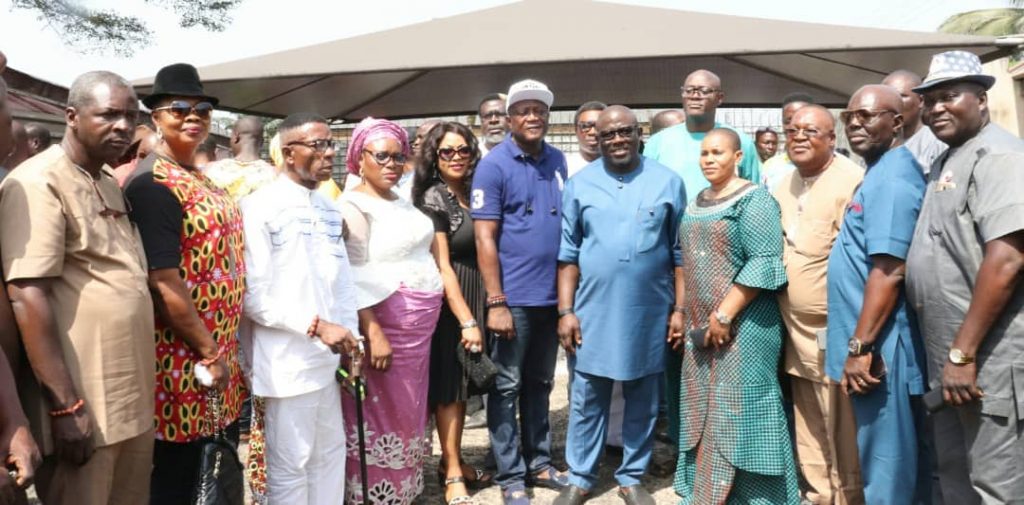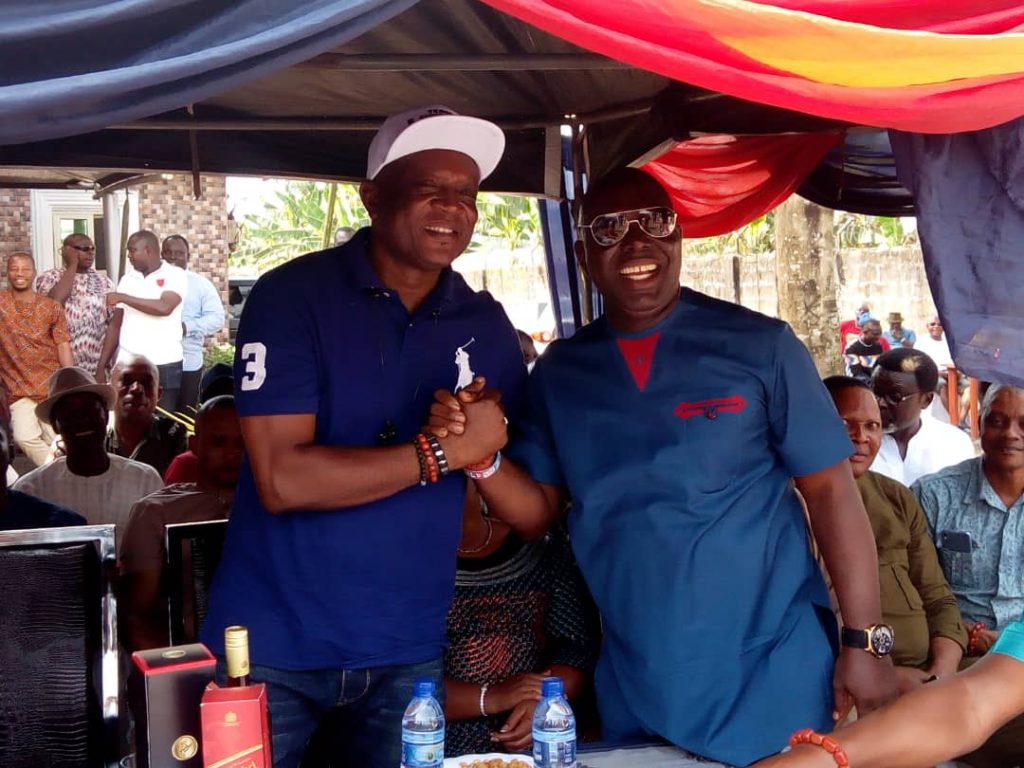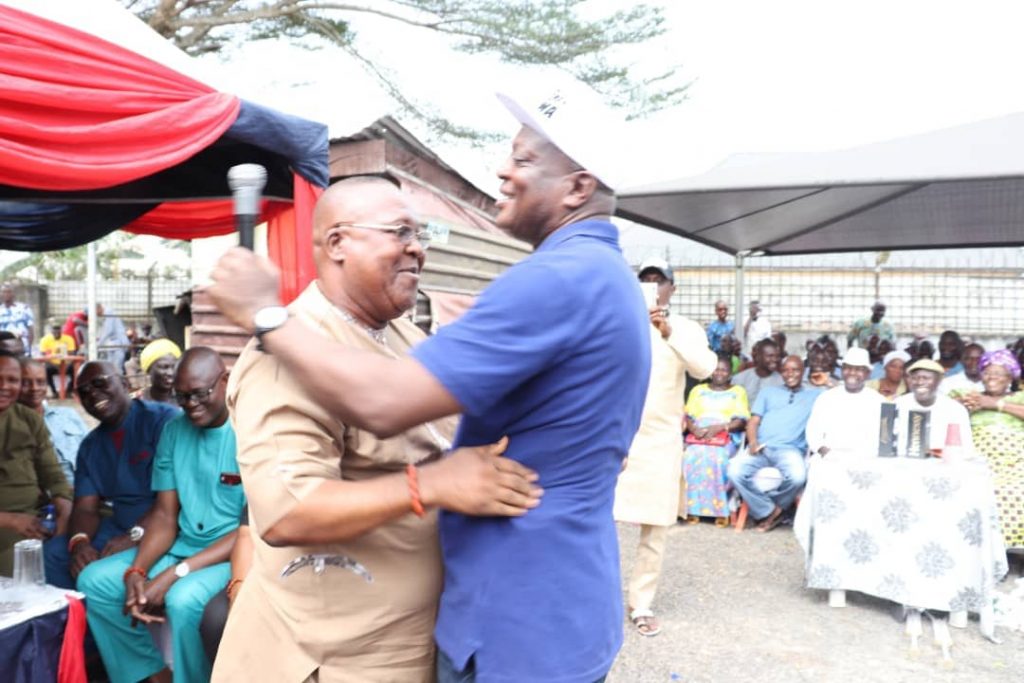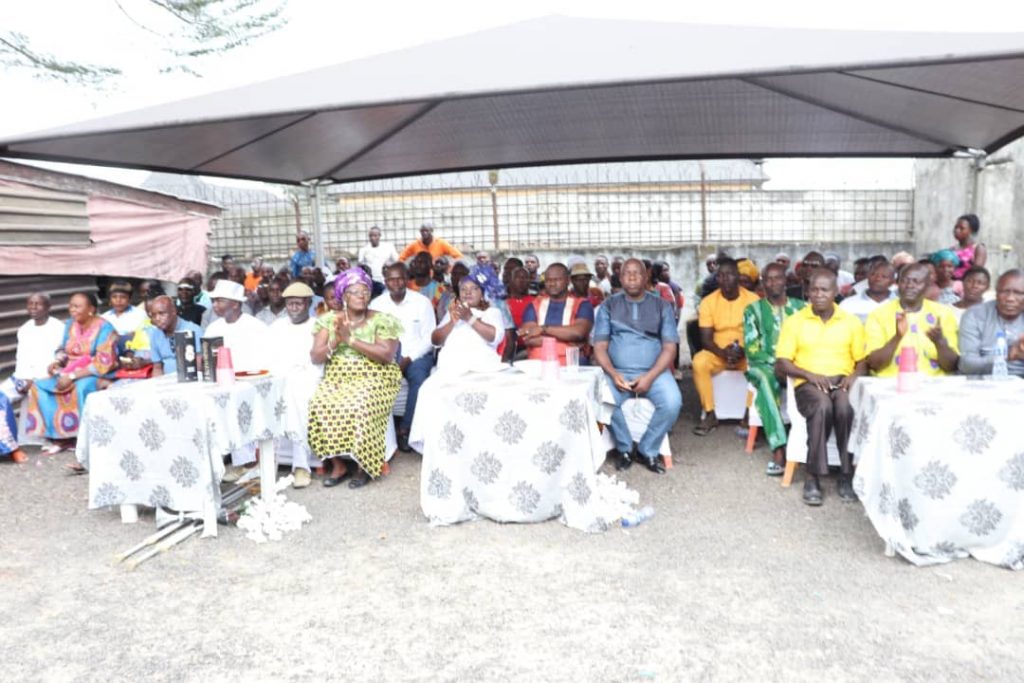 The Speaker Delta State House of Assembly, Rt Hon. Sheriff Oborevwori, was on Sunday  January 6, 2019, hosted by the immediate past Chairman of Okpe Local Government Area,  Hon Chief Godwin Ejinyere, at his country home in Orerokpe.
Oborevwori, used the opportunity to also reconcile all disaffections between Hon. Ejinyere, who is SSA to to the Delta State Governor on Community Development and Conflict Resolution and Hon Efe Afe, PDP House of Representatives Candidate, Hon Chief J J Scott, Okpe Council Chairman and others.
In his address, Hon Ejinyere, admonished party faithful to eschew utterances capable of causing disaffections among party leaders.
He promised to work with all his followers to deliver all People's Democratic Party candidates in the forthcoming elections.
The Okpe PDP Chairman, Hon Efe Uko and Hon Efe Afe, in their separate addresses expressed gratitude to Oborevwori for his magnanimity in reconciling the PDP leaders.
Rt Hon Oborevwori, in his response, appealed to all Okpe PDP leaders to put the past behind and forge ahead in solidarity and unity to deliver all PDP candidates in the forthcoming general elections.
The speaker said he is confident that the People's Democratic Party will triumph in the elections but that with the present unity, the party will win massively in all elections.