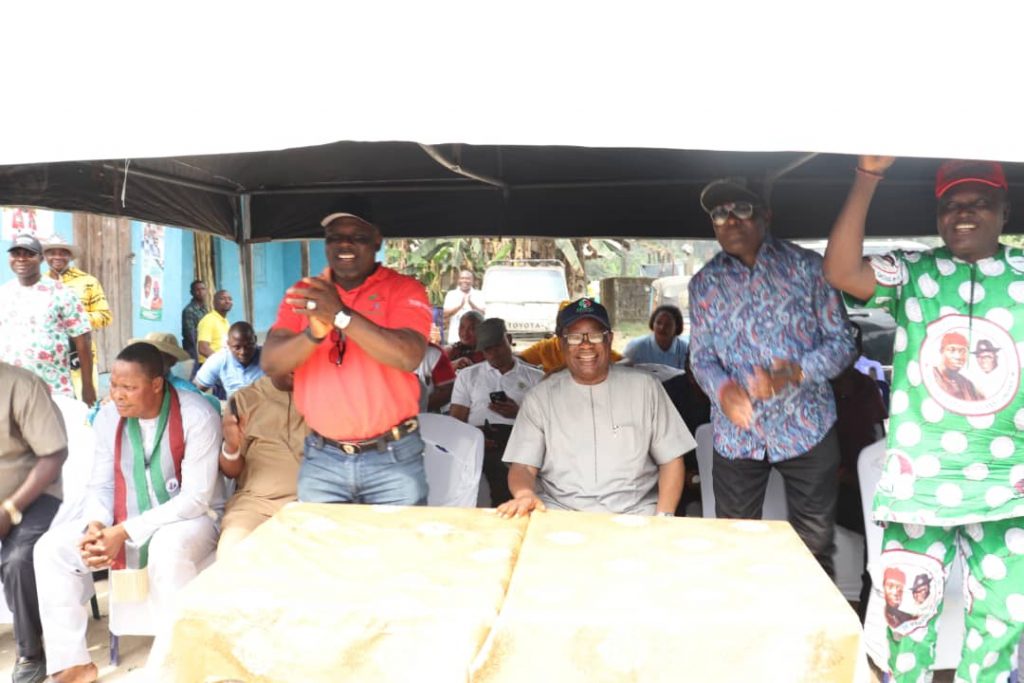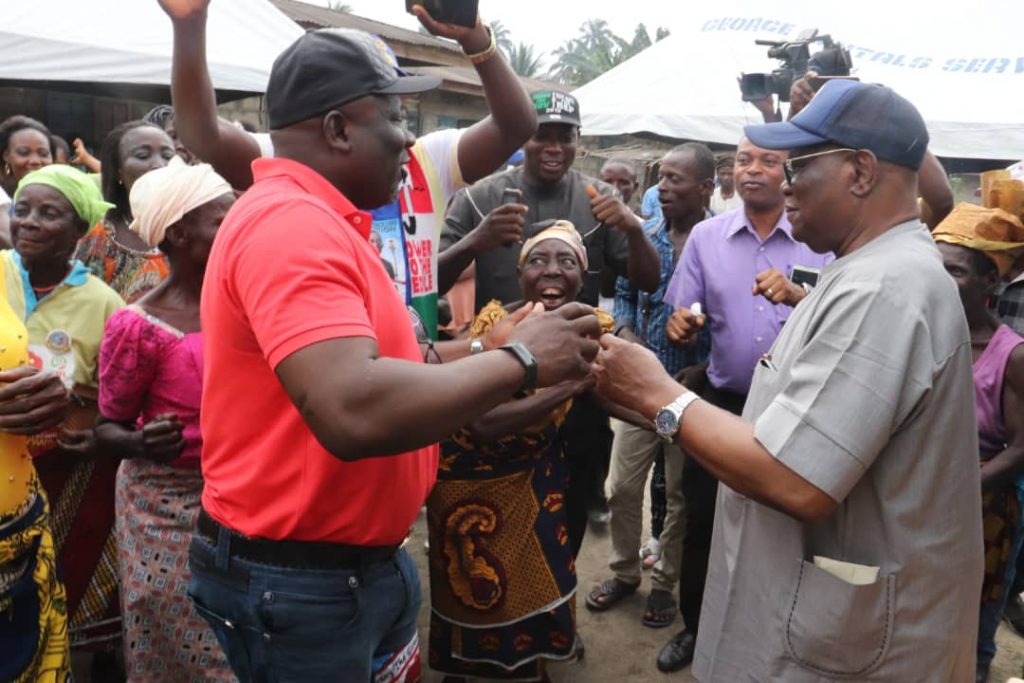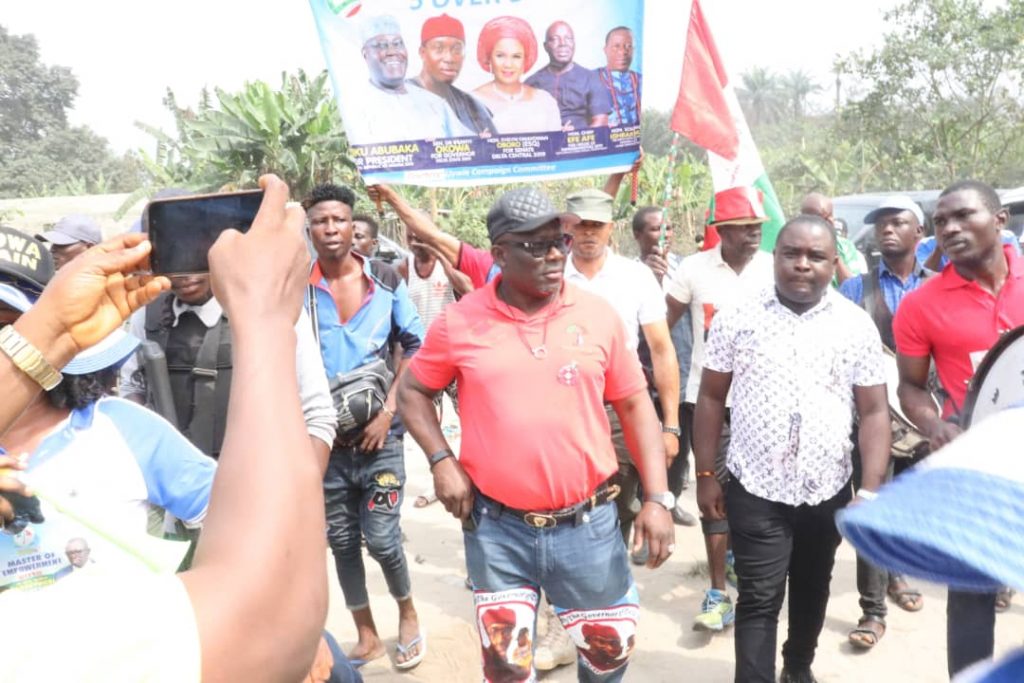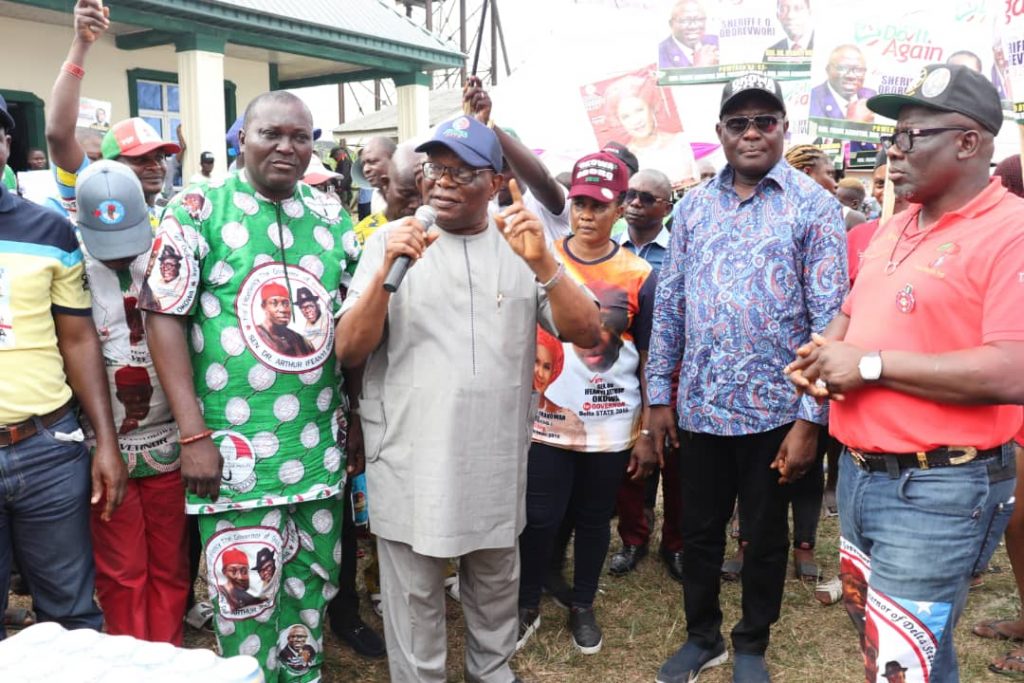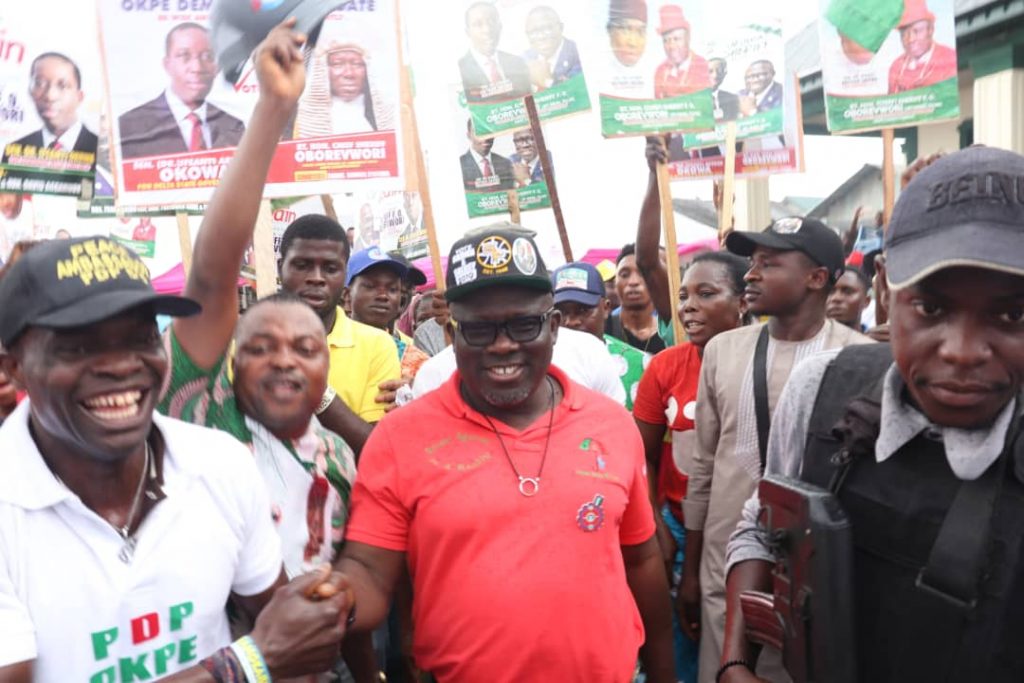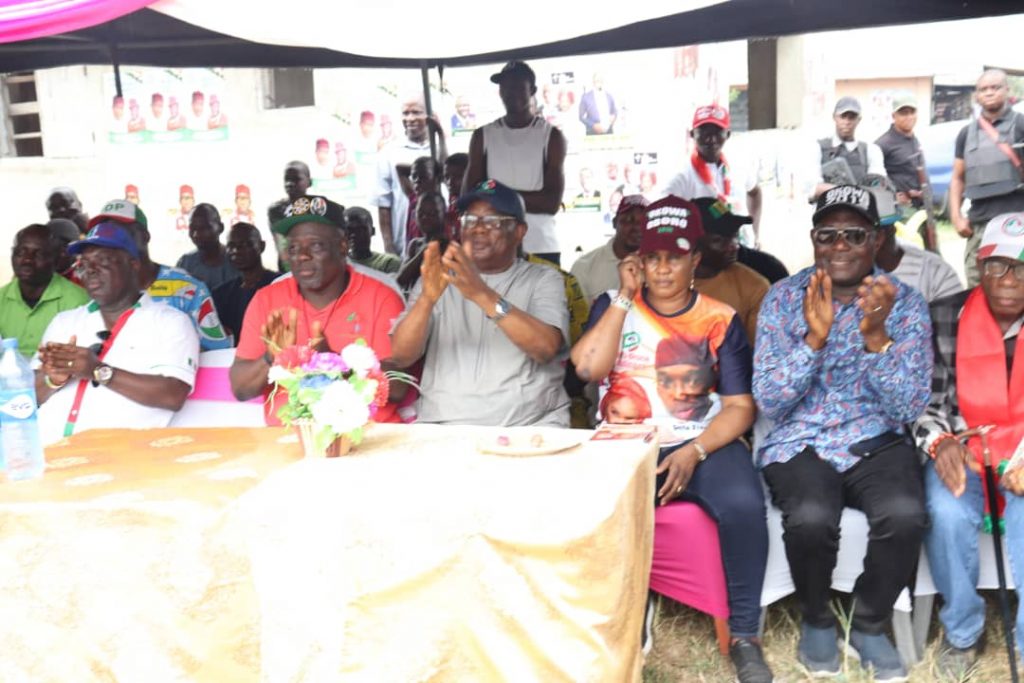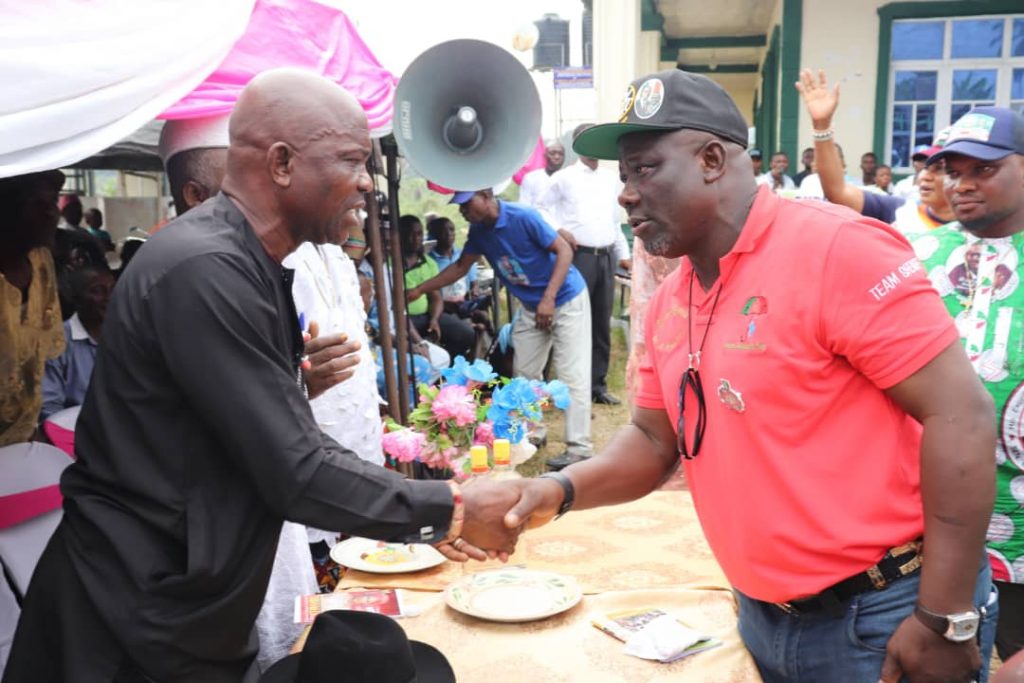 IMAGES FROM THE DAY TWO OF THE COMMUNITY TO COMMUNITY CAMPAIGN OF THE OKPE LGA PDP CAMPAIGN.
***OKPE PDP CAMPAIGN RECORDS MASSIVE TURNOUT
Community to Community Campaign of the OKPE LGA PDP Campaign Committee continued on Tuesday, January 15, 2019 with visits to communities in Ward 8 in the following order: OKUGBOGBO, KPOKPOGRI, IRIAMA, OPURAJA, OKWEJEBA, EGBELEKU, ADEJE, OKUEMOEFE, ESHEMEDIARE and ALALODJE.
*** DELTA SPEAKER, OBOREVWORI PROMISED THAT HIMSELF AND MEMBERS OF THE CAMPAIGN TEAM WILL VISIT ALL SIXTY- SIX COMMUNITIES IN THE LOCAL GOVERNMENT AREA AS IT WAS DONE IN 2015.
*** OBOREVWORI SAID HE WAS HIGHLY IMPRESSD WITH THE MASSIVE TURN OUT OF THE PEOPLE IN THE COMMUNITIES VISITED SO FAR.
*** PROF. SAM OYOVBAIRE, CHIEF JAMES AUGOYE, LOCAL GOVERNMENT CAMPAIGN CHAIRMAN, RAMSON IKWEKI, LOCAL GOVERNMENT CAMPAIGN CHAIRMAN, OKPE PDP CHAIRMAN, CHIEF EFE UKO AND OTHERS WHO SPOKE URGED THE PEOPLE TO VOTE FOR ALL PDP CANDIDATES IN THE FORTHCOMING GENERAL ELECTIONS.
*** THE PEOPLE OF THE VARIOUS COMMUNITIES VISITED HAILED THE SPEAKER FOR HIS EMPOWERMENT PROGRAMME AND ALSO FOR ATTRACTING DEVELOPMENT TO THEM COMMENDED GOVERNOR OKOWA FOR HIS DEVELOPMENTAL STRIDES, SAYING THEIR MASSIVE TURN OUT WAS AS A RESULT OF THEIR ACCEPTANCE OF THE GOVERNOR AND DELTA SPEAKER, OBOREVWORI
**** AT EGBELEKU COMMUNITY, OKPE PDP CHAIRMAN, CHIEF EFE UKO RECEIVED SOME DECAMPEES FROM THE APC AND ASSURED THEM OF BETTER DAYS AHEAD IN PDP.
*** THE COMMUNITIES VISITED SO FAR ARE; EROGHO, EKOKO 2, EKOKO 1, MEREJE, OKUOKOLO, OKUVO, EGBORODE, OKUOTOMEWO, OKUIJOROGU,
OKUGBOGBO, KPOKPOGRI, IRIAMA, OPURAJA, OKWEJEBA, EGBELEKU, ADEJE, OKUEMOEFE, ESHEMEDIARE AND ALALODJE