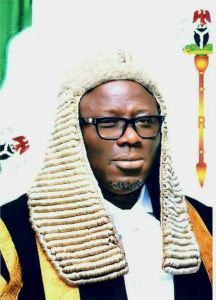 Do More On Revolutionizing Information Dissemination, Assembly Committee Tells Information Ministry
The Delta State House of Assembly Committee on information has advised the State Ministry of Information to redouble effort in its primary responsibility of disseminating information in the State.
The Chairman, House Committee on Information, Hon. Tim Owhefere gave the advice when the Commissioner for Information, Mr. Patrick Ukah appeared before the House Committee to defend the ministry's 2018 proposed budget estimates.
Owhefere flanked by some other members of the committee, including Hon. Pat Ajudua and Hon. Angela Nwaka, told the ministry to focus more attention in improving the infrastructural development of the Pointer Newspaper as well as the two state broadcasting houses in Asaba and Warri.
The committee expressed their readiness to work with the ministry to achieve desired goals.
The State Commissioner for Information, Mr. Patrick Ukah, revealed that out of the N338 million approved for the ministry in the 2017 budget, the ministry was only able to access N10 million for printing consultancy contract due to the recession, hence the low performance recorded in 2017.
Ukah who was accompanied by the functioning Permanent Secretary of the ministry, Mr. Paul Osahor and top management staff as well as the general managers of the Delta Broadcasting Service (DBS) Asaba and Warri and the Pointer Newspapers, said within the first quarter of 2018, DBS, Asaba would have a new Antenna, while television transmitters will be fix to empower its reach through terrestrial broadcasting to other parts of the State.
While maintaining that the station will still be on digital platform, Ukah disclosed that the contract for the 33 KVA power line to DBS Asaba and its Ubulu-uku substation has been completed, adding that the ministry was waiting for the energizing of the 33KVA power line by Benin Electricity Distribution Company (BEDC) to address the epileptic power supply.
He appealed for more support from the committee in order to realize set objective.