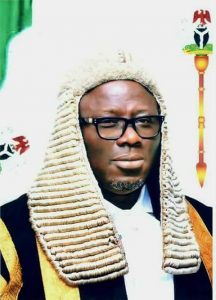 Rt. Hon. (Chief) Sheriff Oborevwori, MNIM
Speaker, DTHA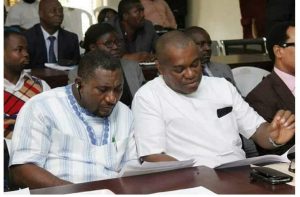 DELTA State Ministry of Health has proposed the sum of N6.578 billion for the 2018 fiscal year. The Commissioner for Health, Dr. Nicholas Azinge, disclosed this when he led top management staff of the Ministry and its parastatals to defend its 2018 proposed budget before the House Committee Chaired by Honourable Alphonsus Ojo.
The Health Commissioner told the Committee that the broad objective of the Ministry in preparing the proposed 2018 budget was to ensure the provision of quality and affordable health care services that were readily available, accessible and equitable at all levels of healthcare delivery in accordance with the Delta State Strategic Health Development Plan in line with the SMART Agenda.
He said the approved capital budget estimates for 2017 was N7 billion, while the sum of N1.52 billion was the actual capital expenditure from January to date.
Dr. Azinge stated that the proposed 2018 capital budget of the Ministry of N6.5 billion was an indication of the State government resolve to achieve Universal Health Coverage at all levels of healthcare.
The Health Commissioner further disclosed that N400 million had been earmarked for the renovation and completion of Primary Health Centres to strengthen primary healthcare as it constitutes the cornerstone of the entire healthcare system.
He noted that effective primary healthcare would address most of the healthcare needs of the people thereby reducing the burden on secondary and tertiary healthcare delivery systems.
Dr. Azinge said N70 million was been proposed for disease control to enhance intervention and prevention nothing that the Ministry had an outstanding commitment of N22.5 million while N1.2 billion for the Contributory Health Commission and N400 million for renovation and expansion of existing hospitals as it would promote the development of cottage hospitals and comprehensive health centres to the status of General hospitals.
The Health Commissioner said though N400 million naira has been earmarked for the provision of medical equipment to hospitals and health institutions the Ministry had an outstanding commitment of N135 million, noting that the proposed sum was insufficient while N10 million was proposed for the maintenance of hospitals equipment.
While stressing that the sum of N200 million was earmarked for the development of Health institutions such as the schools of Nursing at Warri and Agbor to ensure accreditation, Dr Azinge said with the intention to carry out the completion of the auditorium at the School of Nursing Warri and Midwifery Asaba and Sapele an additional N200 million was required.
For the construction and equipping of the Delta State University Teaching Hospital, Oghara the Health Commissioner said N800 million has been proposed though not enough to address the needs while N400 million was earmarked for the upgrade of four Central hospitals at Warri, Ughelli, Agbor and Sapele to improve the quality of services to Deltans.
Copied from christianonwugbolublog