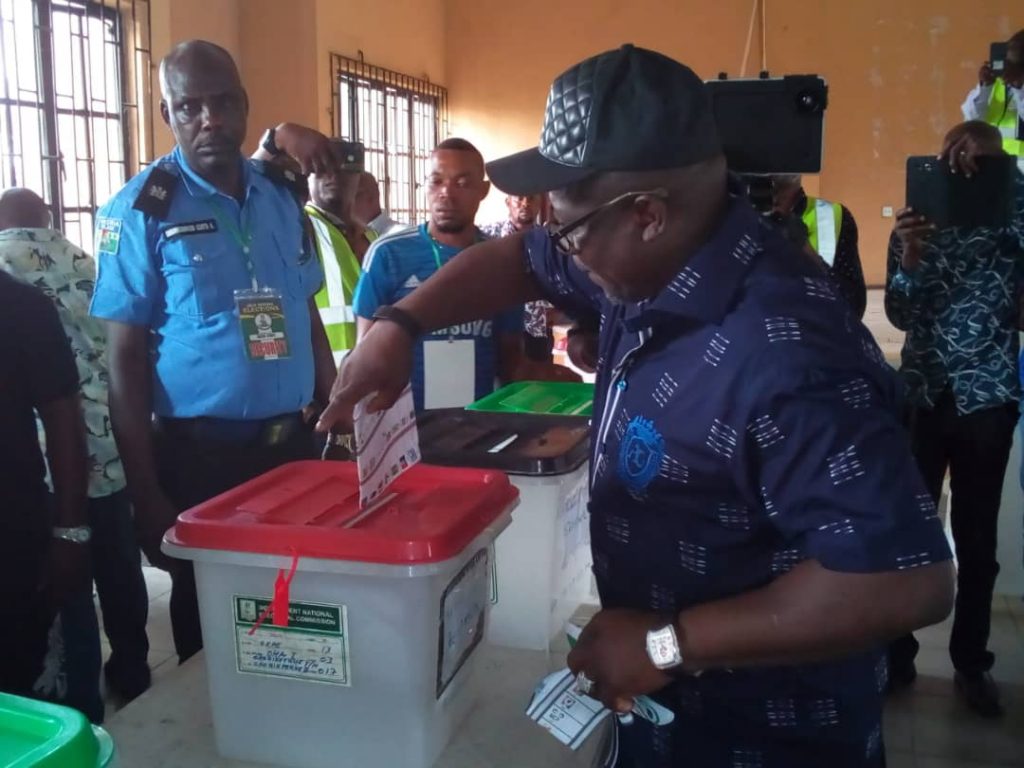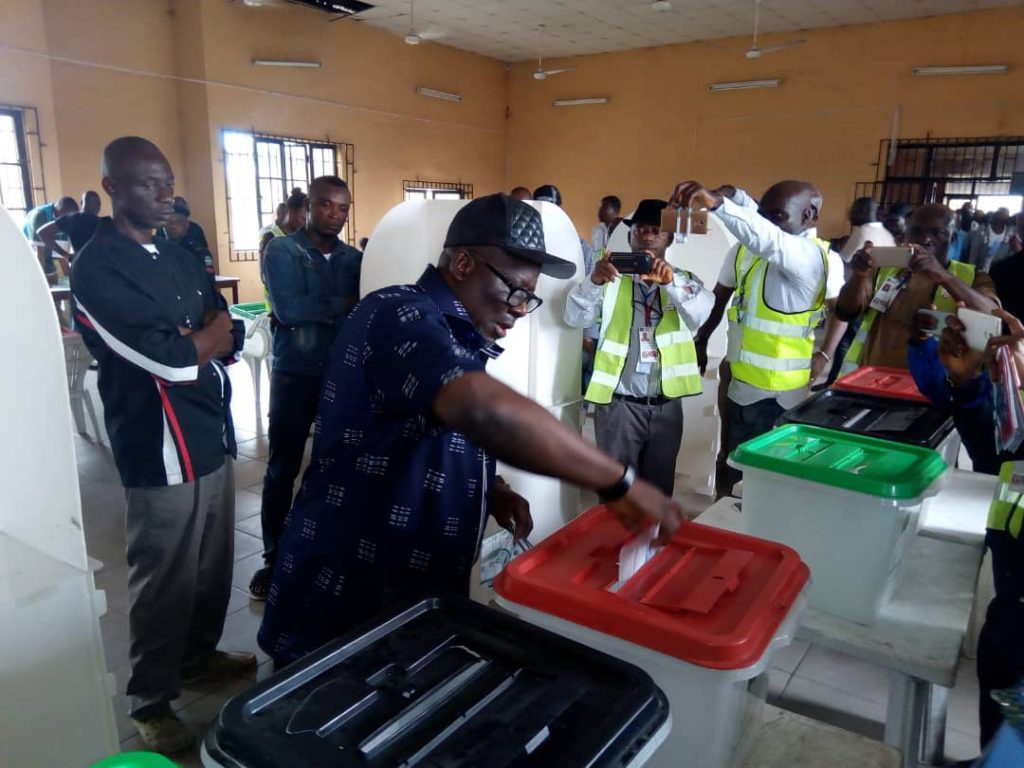 *** HAILS ELECTORATE FOR MASSIVE TURN OUT
The Speaker of the Delta State House of Assembly, Rt Hon Sheriff Oborevwori has decried the slow working of the Card Readers.
Speaking to Journalists after casting his vote at exactly 10:07 am at Okpe Ward Three, Rt Hon Oborevwori hailed electorate for their massive turn out, but complained about the Faulty Card Readers in the area.
He suggested extension of voting time from 2 pm to accommodate all eligible voters as a result of late accreditation and voting proper.
The Speaker said that; "As you can see, the voting process here is going on peacefully and accreditation was okay, but the machines are the issue. These hiccups should be resolved so that our people that have turned out massively can vote. The election is very peaceful here in my area".
"I want to commend the electorate for the massive turn out. I am very sure of victory for our party, the PDP and the hitches noticed now should be resolved to allow all eligible voters carry out their civic responsibilities", he said.