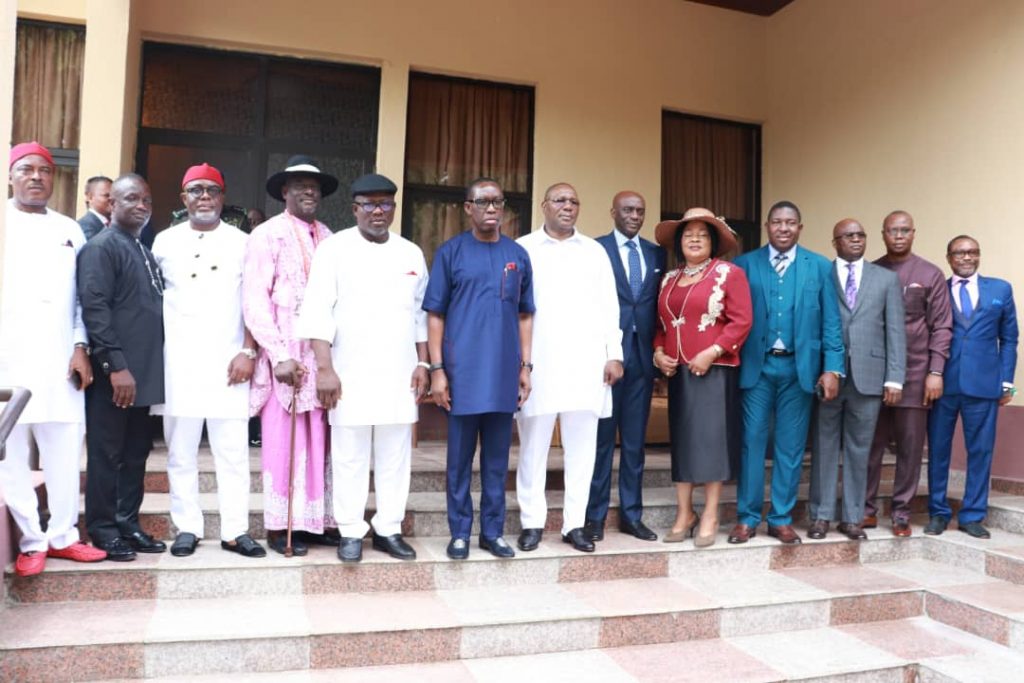 DELTA SPEAKER, OBOREVWORI ATTENDS THE SWEARING-IN CEREMONY OF EIGHT SPECIAL ADVISERS BY GOVERNOR OKOWA ON WEDNESDAY, JULY 17, 2019 AT THE STATE GOVERNMENT HOUSE, ASABA. 
Those sworn in as Special Advisers are
Chief Edwin Uzor.
Hon Pascal Adigwe.
Comrade Mike Okeme. 
Prince Kelly Penawou.
Chief (Mrs) Mary Iyasere.
Hon Johnson Erijo.
Daniel Yingi.
Barr Ernest Ogwezzy.