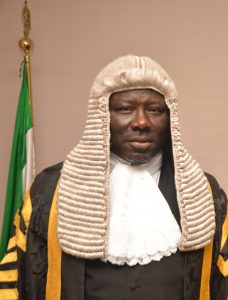 The Delta State House of Assembly, Thursday voted on 12 sections of the Fourth Alteration Bill, 2017, forwarded by the National Assembly to State Houses of Assembly.
The house also deferred three sections of the bill for further consideration. The sections passed included sections 2, 4,8,9,14,15,16,20,21,24,27 and 28 while sections 5,6 and 22 were deferred for lack of requisite information to enable the House consider them.
The legislative procedure kicked off after a letter signed by Clerk of the National Assembly, Mohammed Sani-Lori was read to the House by the Speaker, Rt Hon Sheriff Oborevwori, where it was disclosed that the bills were passed on 26 and 27 July, 2017 in the Senate and House of Representatives respectively.
The letter read that the transmission was in line with section 9, sub section 2 of the 1999 constitution. The majority leader, Hon. Tim Owhefere moved that the bills be accepted for further consideration and was seconded by Hon Alphonsus Ojo.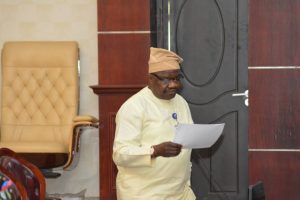 The Chairman, House Committee on Rules, Business, and Judicial Matters moved that the House considered the reports immediately in view of the exigency of the bills. Thereafter, the Majority Leader moved that the House resolved into a committee of the whole and was seconded by Hon Azuka Azaka.
At the committee of the whole, the speaker, Rt Hon Sheriff Oborevwori stated that voting would not be by voice vote but by tellers. The committee gave a section by section consideration to the bill. The Majority Leader thereafter moved that the Committee Chairman, resumes seat as Speaker to report proceeding on the 4th alteration bill and was seconded by Hon. Emeka Nwaobi.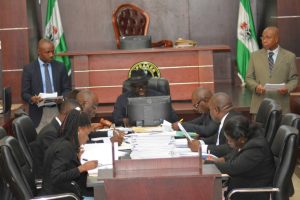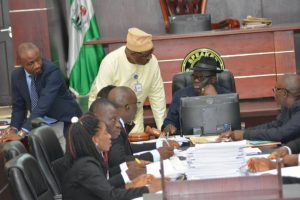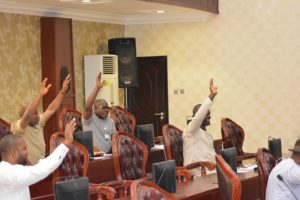 The Speaker, Rt. Hon. Sheriff Oborevwori commended the members for their diligence. He stated that the Delta State House of Assembly had again made history as among the Houses of Assembly to go this far in the process.
The House will resume plenary next week Tuesday at 10am.