DELTA ASSEMBLY URGES OKOWA TO INTERVENE IN ODIMODI OIL SPILLAGE ALLEGEDLY CAUSED BY SPDC RUPTURED PIPES.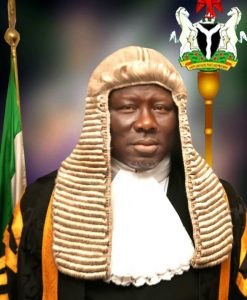 The Delta State House of Assembly has adopted a resolution urging the State Governor, Senator (Dr) Ifeanyi Okowa to as a matter of urgency direct the Commissioner, Bureau for Special Duties to send relief materials to Odimodi Federated Communities following an oil spillage that occurred in the community.
The resolution was sequel to a motion moved under matters of urgent public importance by the member representing Burutu One Constituency, Chief Daniel Yingi at plenary session on Thursday and seconded by Hon Kennedy Daubry and adopted.
The House also directed the Delta State Ministry of Health to send medical team without further delay to the community to ascertain the health condition of the people as a result of the poisonous gas being emitted into the air space.
The resolution called on Shell Petroleum Development Company, (SPDC), to immediately clean the environment, remediate and restore it to its original state and also release the report of the Joint Investigation Visit (JIV) with a view to avoiding the breakdown of law and order in Odimodi Federated Communities.
Chief Yingi said Odimodi Federated Communities have been devastated by oil pollution allegedly occasioned by Shell Petroleum Development Company SPDC pipeline leakage causing emission of poisonous gas into the air.
The Lawmaker noted that also affected by the oil spill were farm lands, fish ponds, rivers which is the source of their drinking water and aquatic lives in the community thereby bringing untold hardship, hunger and starvation.
Chief Yingi said life had become more difficult for the people as they now depend on water from Warri for drinking purpose as the rivers have been polluted while fishing which is the major occupation can no longer be carried out.
He said the motion became necessary in order to draw the attention of the State Government to send relief materials and medicals to enable the people have hope.
Chief Yingi who is the Chairman House Committee on Environment, Oil and Gas said it was more worrisome as Shell had not entered talks with the community as the youths were getting agitated.
Also speaking in support of the motion, Hon Oboro Preyor, Kennedy Daubry, Daniel Mayuku, Efe Ofobruku and Johnson Erijo said oil spillage was very dangerous to human and aquatic lives hence the need for the people to get adequate relief materials and medicals in order to enhance their well-being.
The lawmakers expressed concern at the attitude of Shell since the spillage occurred saying their action could jeopardize the peace in the creeks.
They argued that Nigeria depended on revenue from crude oil hence government and multinational oil companies ought to give priority attention to such matters in order to ensure peace.
The lawmakers urged Governor Okowa to prevail on Shell, NOSDRA and other stakeholders to clean up the community as it would be dangerous to have a repeat of the Ogoni situation in Delta State.
The motion was adopted when put to a voice vote by the Speaker, Honourable Sheriff Oborevwori