DELTA ASSEMBLY RECEIVES REPORT ON BILL FOR LAW TO REGULATE FINANCIAL MANAGEMENT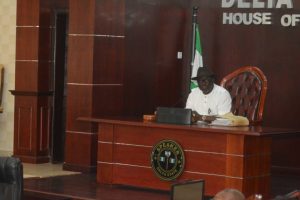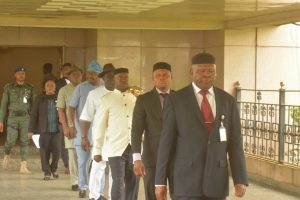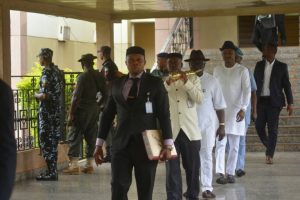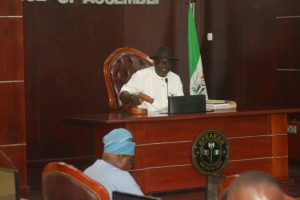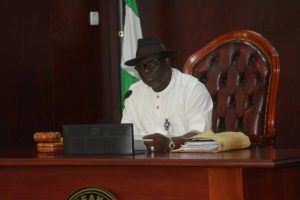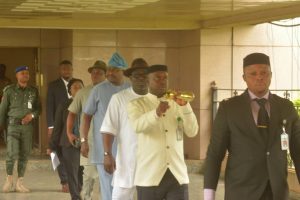 The State House of Assembly on Wednesday, August 15, 2018  received the report of the Joint Committee on Public Accounts and Rules, Business, Legal and Judicial Matter on a bill for a law to regulate the Financial Management of Delta State.
The report was presented at Wednesday's  plenary presided over by the Speaker, Rt. Hon Sheriff Oborevwori.
Presenting the report, the Chairman, House Committee on Public Accounts, Honourable Anthony Elekeokwuri said the bill was committed to the Joint Committee on Public Accounts and Rules,Business,Legal and Judicial Matters  after its second reading on Wednesday, 16th May 2018 with a mandate to scrutinise the bill and report back to the House.
He said the Committee in carrying out their mandate called for a public hearing which held on Monday,June 25th 2018 where Local Government Chairmen, Accountant       General, Auditor General State  and the Auditor General Local Government attended.
Honourable Elekeokwuri said  oral and written contributions were made in line with the memoranda submitted, stressing that their contributions informed some of the amendments made by the Committee.
Thereafter, the Majority Leader, Honourable Tim Owhefere moved for the House to receive the report for further consideration and was seconded by Honourable Samuel Mariere.
The House has slated Tuesday October 16,2018 for the consideration of the report at a Committee of the Whole .
The House has adjourned plenary to Tuesday,  August 21, 2018.