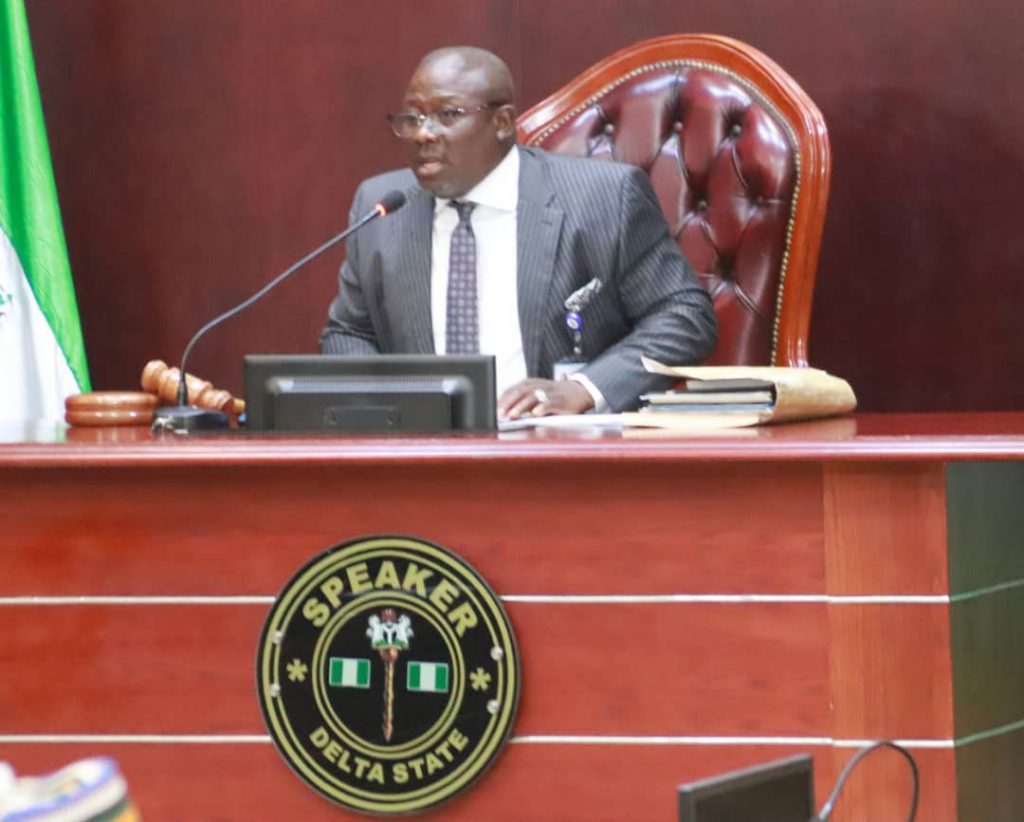 The Delta State House of Assembly on Tuesday, December 3, 2019, received the report of the House Committee on Finance and Appropriations on the 2020 Appropriation Bill proposing an addition of six billion naira to the three hundred and eighty nine billion naira presented by Governor Ifeanyi Okowa to the House.
The report was presented by the Chairman House Committee on Finance and Appropriations, Hon Erhiatake Ibori-Suenu at Tuesday's plenary presided over by the Speaker, Rt Hon Sheriff Oborevwori .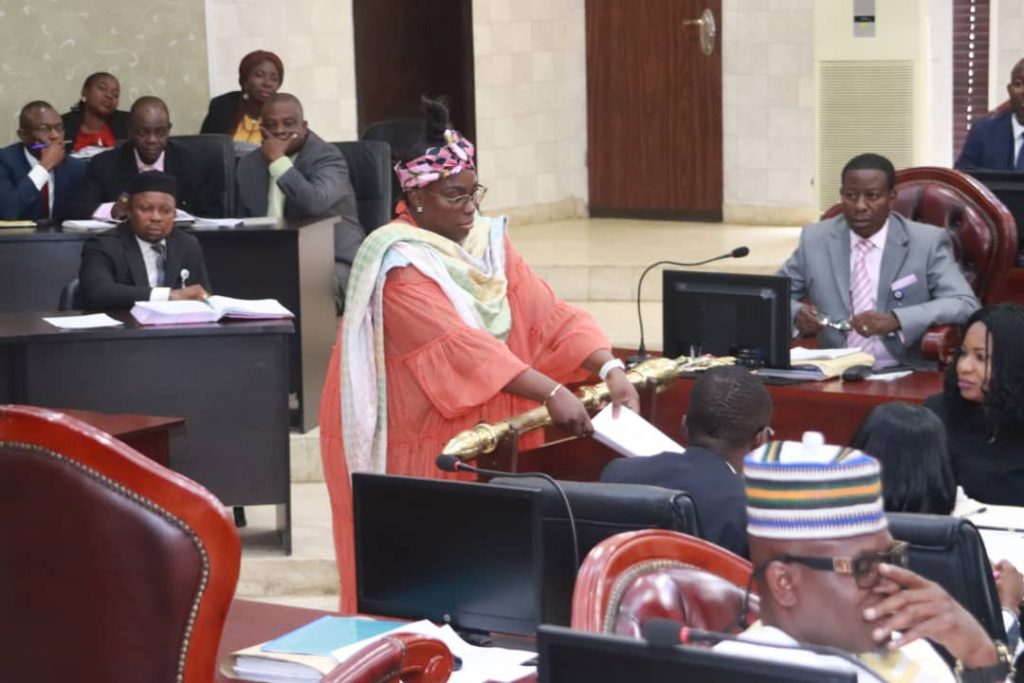 Hon Ibori-Suenu said that the Governor presented three hundred and eighty nine billion naira proposed 2020 budget to the House with One hundred and Seventy two billion naira for recurrent expenditure and two hundred and and seventeen billion naira for capital expenditure.
She said that after a careful evaluation of the submissions of the various sub committees and the provisions in the various heads and sub heads the Committee increased the proposed budget size to three hundred and ninety five billion naira.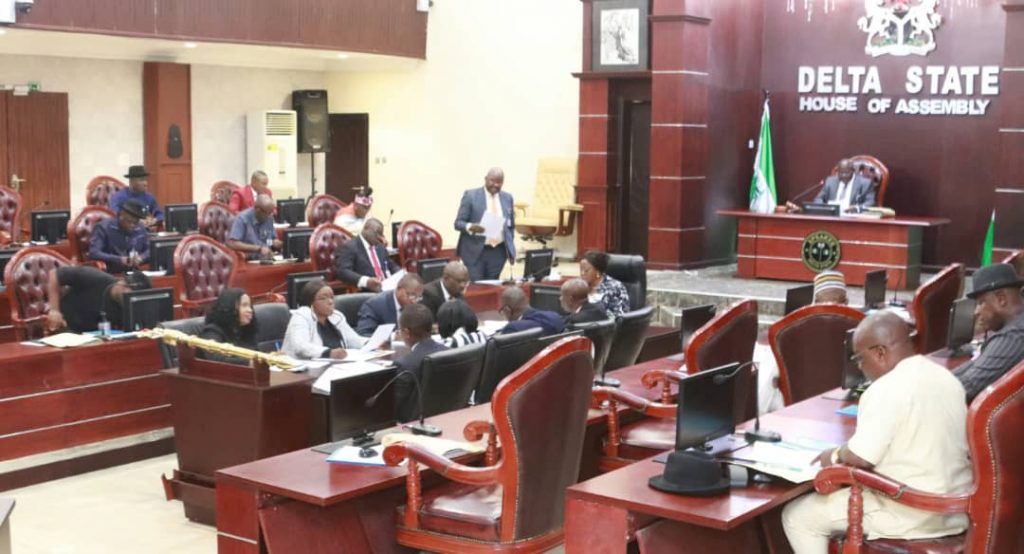 The lawmaker added that with the increment the recurrent expenditure now stands at one hundred and seventy two billion naira and two hundred and twenty three billion naira.
Hon Ibori-Suenu said that her Committee took time to scrutinise the various reports of the sub committees with their recommendations in line with the objectives of the proposed budget so as to achieve fiscal stability and promote accountability through stringent control on non productive expenditure, judicious allocation of resources and cost effectiveness of project delivery.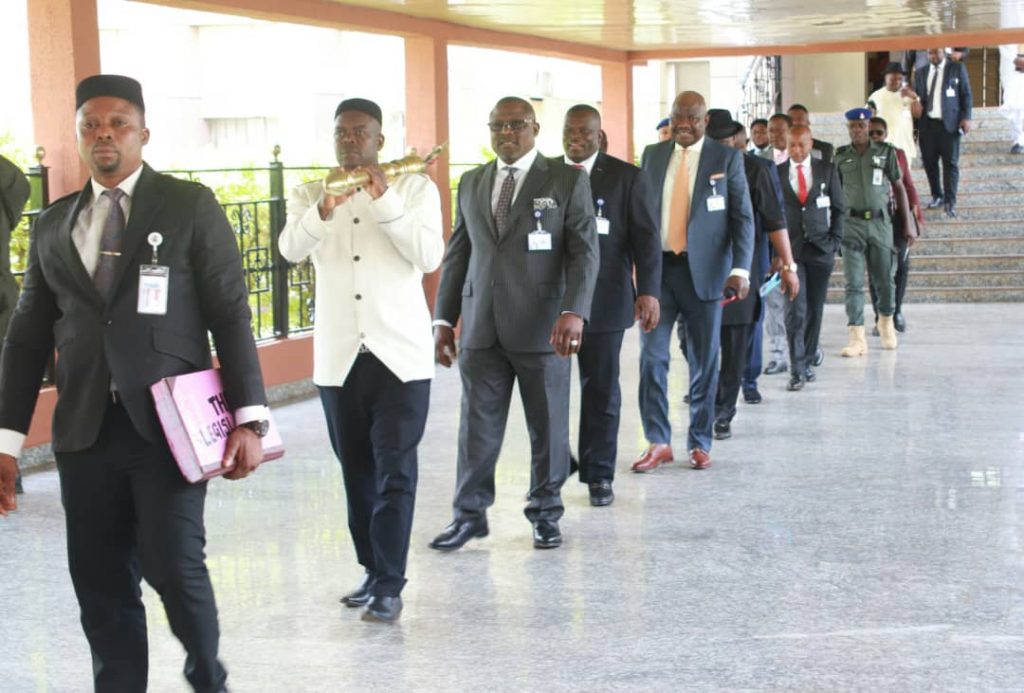 She said that the Committee took into cognizance the need to continue to pursue health for all Deltans in line with the Universal Health Coverage mandate of the United Nations Sustainable Development Goals.
The lawmaker noted that the need to increase investments in youth entrepreneurship development programmes as well as technical and vocational education designed to foster a new generation of wealth creators, business leaders and managers also informed the decision of the Committee.
Hon Ibori-Suenu told the House that the 2020 proposed budget showed a clear cut focus and direction of government for the overall inclusive development of the state if properly driven.
The Majority Leader, Hon Tim Owhefere thereafter moved a motion for the House to receive the report for further consideration and was seconded by Hon Charles Oniyere.
The report of the House on Finance and Appropriations will be considered at the Committee of Supply on Wednesday, December 4, 2019.