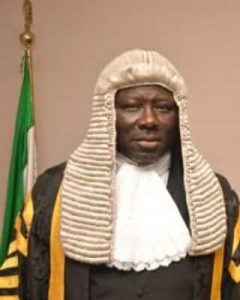 Delta State House of Assembly has expressed worry over the growing trend of abuse of narcotic drugs and other psychotropic substances in the state.
The House, at its plenary on Tuesday, presided over by Speaker Oborevwori,adopted a resolution calling on Governor Ifeanyi Okowa to put anti-drug abuse strategies in place to address the worrying trend.
Specifically, the House wants the State to collaborate with international agencies and other relevant stakeholders in addressing the problem.
The member representing Ika North-East constituency moved the motion after decrying the phenomenon. His motion was seconded by the Deputy Majority Leader and member representing Bomadi constituency, Oboro Preyor.
Elekeokwuri had said he was not happy following reports in the media of drug related deaths in Delta State he read over the weekend.
According to him, over 28,000 patients in Uselu Psychiatric Hospital, Edo State, are under treatment for drug abuse related insanity, of which Delta State has over 19,000 of the patients.
He also disclosed that a survey of 46,836 young people with criminal convictions shows that 15.7 percent of the respondents represented marijuana users, adding that youths within the age bracket of 14 are also using illicit drugs.
He disclosed that a factory producing the dangerous Methamphetamine was discovered in Asaba, recently, adding that the factory could only have been located in Asaba because it has a viable market.
"We can avert this anomaly if we can give requisite sensitization to our people. While some use it to curb premature ejaculation, others use it to boost their energy to work. These abuses are reducing the productivity of youths and, if not curbed, can sabotage the future of Delta State," Elekeokwuri warned.
The Majority Leader, Tim Owhefere, argued that before now it was assumed that drug abuse was a Western problem, adding that the narrative is changing as it is now occurring in the country.
He said there is a gradual drift from morality that, if not checked, will soon become a norm, and appealed to the House to support the motion as moved for the good of Delta State.
Other members who joined in the debate include Honourables Shola Daibo, Daniel Mayuku, Alphosus Ojo, Pat Ajudua, Festus Okoh, Oboro Preyor, Samuel Mariere and Efe Ofoburuku, who described the motion as timely and important.