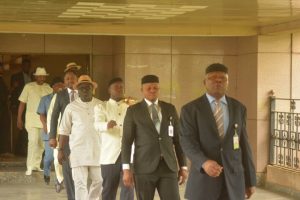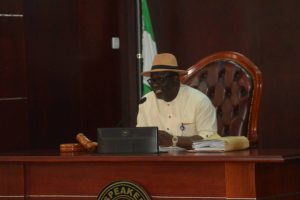 The Delta State House of Assembly has constituted Ad-Hoc Committee on Legislative framework for the implementation of Financial Autonomy granted State Legislatures.
Speaker of the State House of Assembly, Rt Hon Sheriff Oborevwori read out names of members of the Committee on Wednesday at plenary session.
Rt Hon Oborevwori said that; " Distinguished Colleagues, you will recall that the President of the Federal Republic of Nigeria, President Mohammadu Buhari on 8th of June, 2018 assented to the Fourth Alteration ( No.4 ) of the 1999 Constitution granting Financial Autonomy to the State Legislatures and the Judiciary ".
" In order for the House to implement the Financial Autonomy granted, I wish to Constitute an Ad-hoc committee to work out the legislative framework for the implementation of the Financial Autonomy ", he added.
Members of the Committee are:
(1) Hon. (Engr.) Kenneth Oboro Preyor ( Chairman).
(2) Hon. (Barr) Omiragua Samuel O. Mariere (Member).
(3) Hon. Anthony E. Elekeokwuri (Member).
(4) Hon. (Barr) Orezi Jane Edna Esievo (Member).
(5) Hon. (Barr) Izeze Rume  Yakubu Reuben (Member).
(6) Hon. Emeka Nwobi (Member).
(7) Barr. (Mrs) Lyna Aliya-Ocholor (Secretary).
Members of the  Committee are expected to submit their report on Tuesday, August 14, 2018.