Delta Assembly committed to remain most vibrant House in Nigeria – Speaker Oborevwori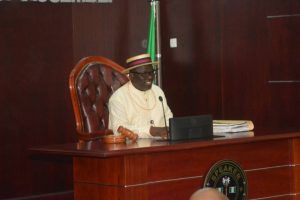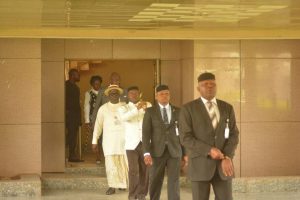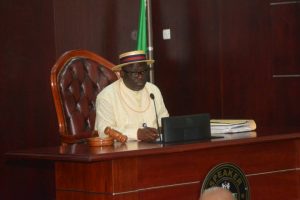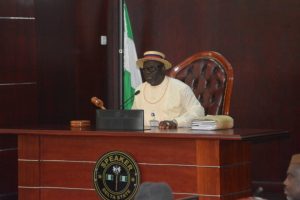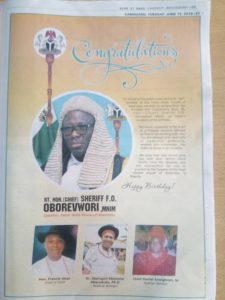 Speaker Delta House of Assembly, Rt Hon Sheriff Oborevwori has said that the House is committed to remaining the most vibrant Legislative House in Nigeria, saying that the House is also ever ready to make laws that will bring about growth and development for the state.
Oborevwori, on behalf of all the members and staff of the House, also congratulated Governor Ifeanyi Okowa for the successful celebration of the Third anniversary of his Administration, adding that the House is grateful to the Governor for his kind support to the House and for the mutual respect existing amongst the three Arms of Government in the State.
The Delta State Speaker who spoke while addressing the House on resumption of Plenary of the Fourth Session of the Sixth Assembly on Tuesday, reminded members of the House that there are a number of bills which they could not conclude actions on in the last Session, promising that it is his earnest expectation that they will do their best to conclude them in this Session.
He said, "My dear Colleagues, today's plenary is the inaugural sitting of the Fourth Session of this Sixth Assembly. I therefore count as usual on your ceaseless and unwavering support in this Fourth Session."
"Distinguished Colleagues, it is with joy in my heart that I welcome you back to this hallowed chambers after a refreshing and a robust celebration of the Third anniversary of the Sixth Assembly. I sincerely do hope that members took advantage of the one week break to unwind and also planned for resumption of the Fourth Session."
Rt Hon Oborevwori also used the opportunity to commend the House members for their unflinching support for the leadership of the House during the Third Session, saying "I thank you also for your diligence in attending plenary and for your positive dispositions which made our activities in the Third Session very successful. I am indeed very grateful to you."
The Speaker, also on behalf of his Colleagues, expressed unreserved appreciation to their constituents for the enormous confidence they reposed in them to represent them in the hallow Chambers.
The Delta State Speaker thanked God Almighty for giving the House members the opportunity to serve their people in the Legislature, saying that it is indeed a rare privilege.
"I cannot but also appreciate the Management and Staff of the House. Thank you for always being there for us. I also salute our gentlemen of the press for their invaluable support.
"On this note, let me once again welcome all of you to a rich and stimulating Fourth Session. Today is indeed a unique Session as today also marks my birthday. To God be the glory," the Speaker said.