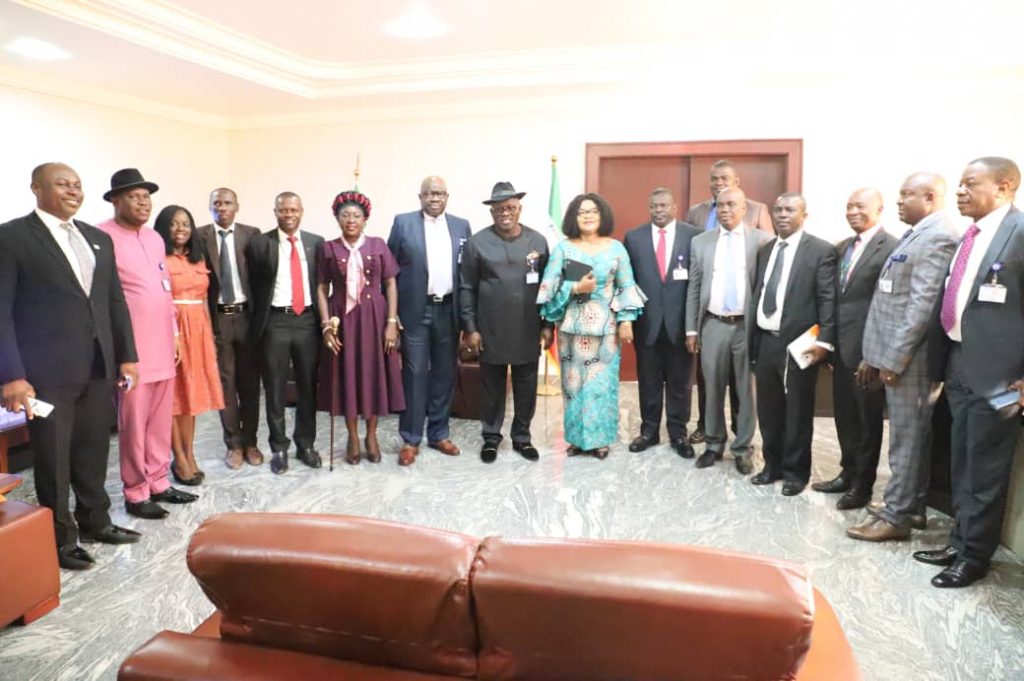 The Delta State House of Assembly has affirmed its commitment to make laws that would help government and the private sector bridge the housing deficits in the state.
The Speaker of the State Assembly, Rt Hon Sherrif Oboriovwori disclosed this when the team of the Delta Trust Mortgage Bank led by the Managing Director/ Chief Executive Officer, Mrs. Ruby Okoro, paid him a courtesy visit in his office on Tuesday, February 4, 2020.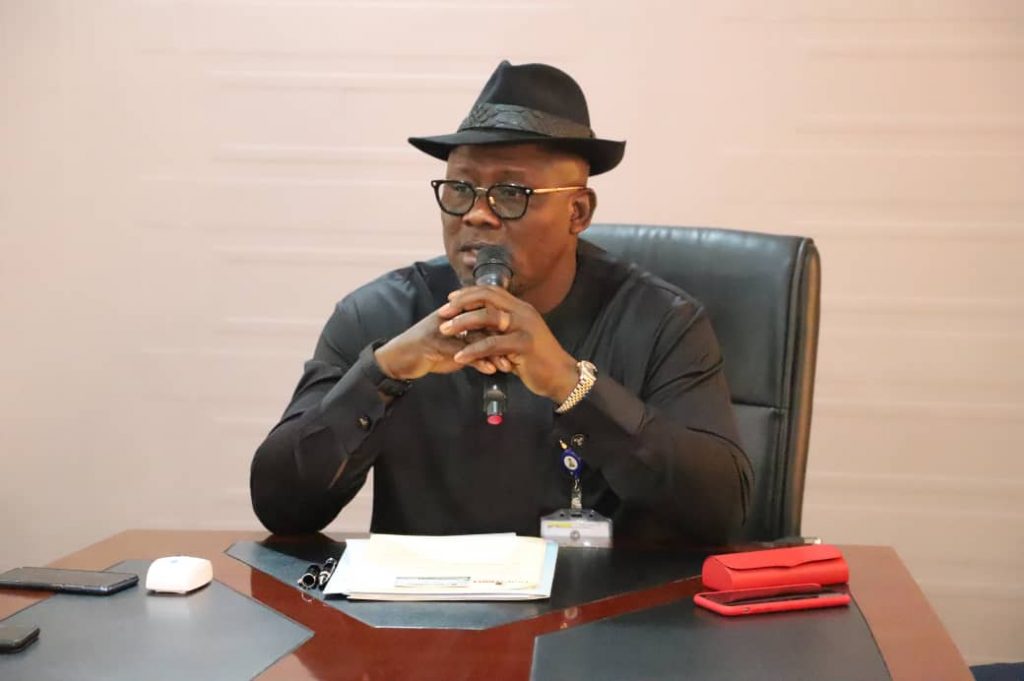 Rt. Hon. Oboriovwori told the Mortgage Bank boss that the proposed foreclosure law could be sponsored through a member of the House or by liaising with the State Attorney General to present it as an executive bill. He also gave the assurance that the House would ensure its speedy passage.
He said when passed, the proposed foreclosure law would provide a regulatory framework for the mortgage sector to become more efficient in the discharge of its mandate, stressing that the foreclosure law would help mortgage banks recover the balance of loans from those who stopped making payments.
Earlier, the Chief Executive Officer of the Delta Trust Mortgage Bank, Mrs. Ruby Okoro, solicited for patronage from the Lawmakers, their aides and staff of the Assembly in their quest to build their own homes. 
She disclosed that the Delta Trust Mortgage Bank has so far disbursed #1.7 Billion Naira to Deltans to build their own homes, explaining that the state was the second highest contributor to the Federal Mortgage Scheme.
According to her; "Mr. Speaker Sir, for mortgage business to thrive, there has to be an enabling law that adequately protect all parties to the business and particularly the party providing the funding or the investor. The major challenge to our mortgage business is the non-existence of an effective foreclosure mechanism in the State and this constitutes a disincentive to both local and foreign housing investors".
"The foreclosure law is already operational in Kaduna and Lagos States and has passed the final reading in Akwa Ibom State. This is why Kaduna State has become an investment haven to foreign real estate investors. In the last 6 months, Kaduna State in particular has attracted close to $1 billion dollars of foreign investment in this sector. I, therefore, seek the support of the Speaker and Members of the Delta State House of Assembly as well as the Commissioner for Justice to look into the passage of the Foreclosure law, which is the law affecting the legal and regulatory framework of the mortgage sector as it will attract other Private and International Real Estate funding to the state," she added.