*** APPROVES #4.9 BILLION TO REVAMP AILING DELTA LINE.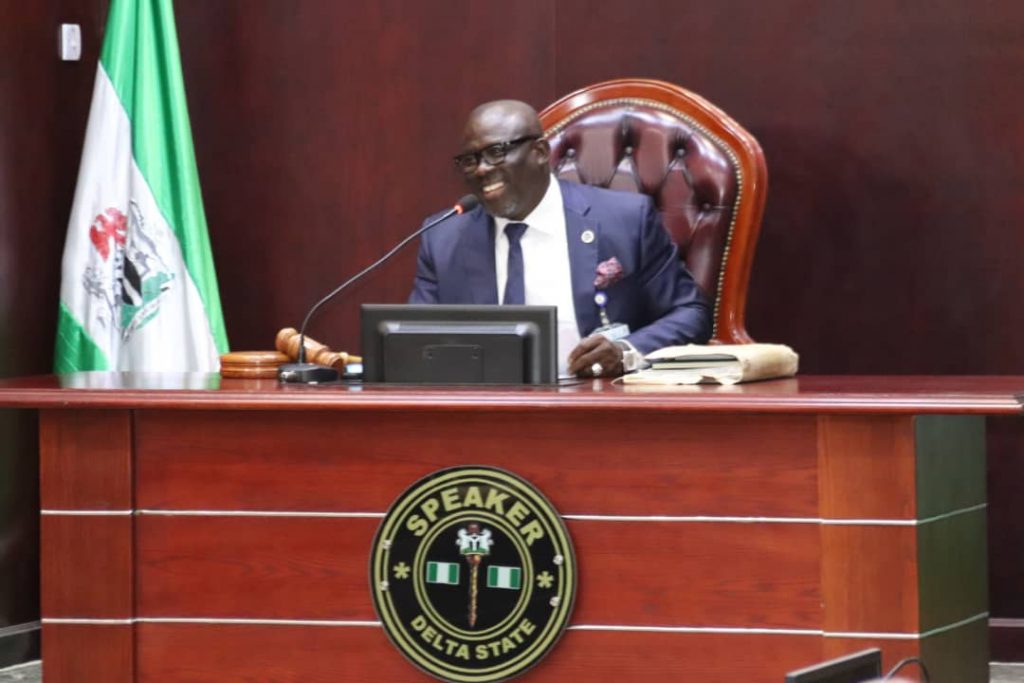 THE DELTA STATE HOUSE OF ASSEMBLY, ON TUESDAY AT PLENARY PRESIDED OVER BY THE SPEAKER, RT HON SHERIFF OBOREVWORI APPROVED THE REQUEST OF THE STATE GOVERNOR, SENATOR DR IFEANYI OKOWA OF #3 BILLION TO SUPPORT CERTAIN CONTRACTORS FOR THE STATE 'S CRITICAL PRIORITY PROJECTS.
THE GOVERNOR'S REQUEST WAS CONTAINED IN A LETTER TO THE SPEAKER.
THE HOUSE ALSO APPROVED #4,998,699,000.00 ( FOUR BILLION, NINE HUNDRED AND NINETY EIGHT MILLION, SIX HUNDRED AND SIXTY NINE THOUSAND NAIRA ) TO REVAMP THE AILING DELTA TRANSPORT SERVICE LIMITED ( DELTA LINE ).
ACCORDING TO THE GOVERNOR IN A LETTER TO THE SPEAKER, THE CREDIT FACILITY IS FOR THE PROCUREMENT OF 130 COMMUNTER BUSES, AS WELL AS THE RENOVATION / ESTABLISHMENTOF 18 TERMINALS FOR DELTA LINE WITH INFORMATION TECHNOLOGY INFRASTRUCTURE AND FURNISHING ACROSS THE COUNTRY.