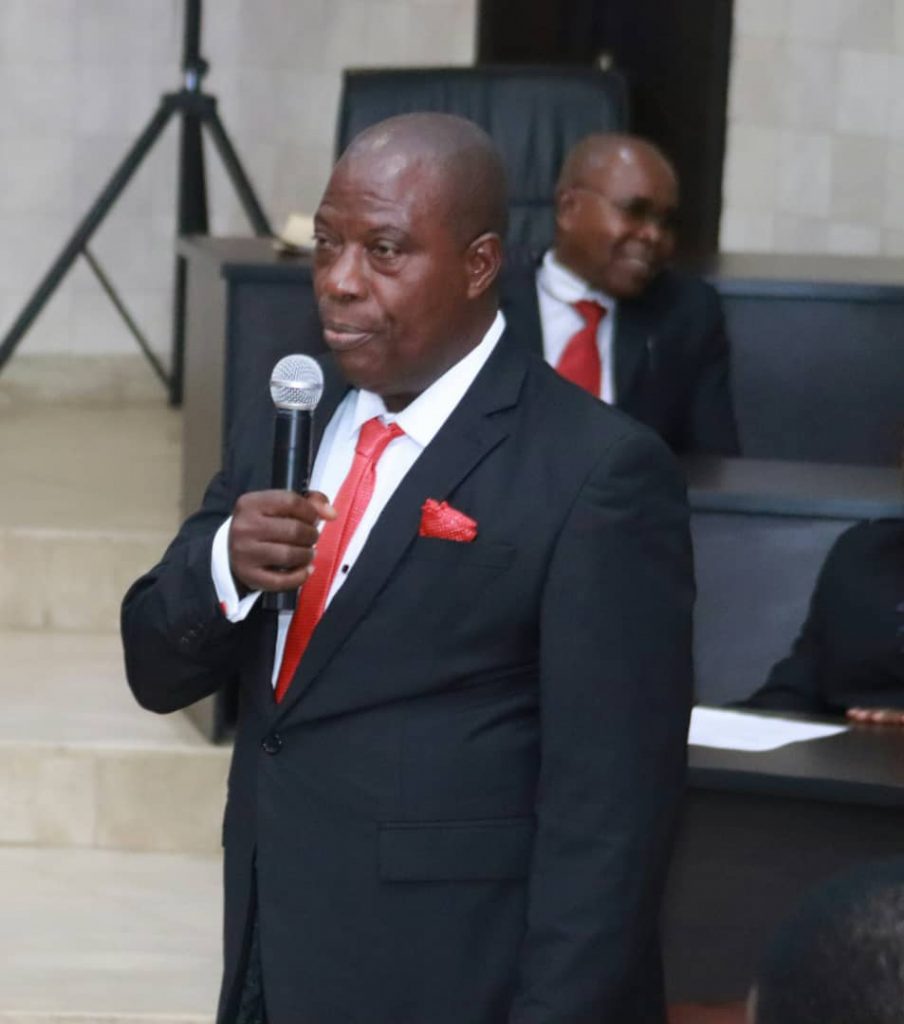 The State House of Assembly at Tuesday's plenary,  screened and confirmed the nominee forwarded to the House by Governor Ifeanyi Okowa for appointment as the Auditor General,  State.  
The screening of the nominee followed a motion moved by the Majority Leader, Hon Tim Owhefere, and seconded by Hon Anthony Elekeokwuri.
The nominee, Mr Paul Oghene Aghanenu who hails from Ughelli North Local Government Area, was unshered into the hallowed chambers by the sergeant at arms following the adoption of the motion and directive of the Speaker,  Rt Hon  Sheriff Oborevwori who presided over plenary. 
The member representing Ughelli North 1 Constituency in the House, Hon Charles Oniyere introduced the nominee. He said Mr Paul Oghene Aghanenu is a graduate of the University of Benin and a chartered accountant.
He said Mr Aghanenu is a nominee of the State Governor, Senator Ifeanyi Okowa and had been Acting in the capacity for which he was nominated.
The nominee was asked if he pays tax and has his clearance certificate and he gave an affirmative answer.
Thereafter, the members representing Ughelli South Constituency, Hon Reuben Izeze and Ika North East Constituency, Hon Anthony Elekeokwuri told the House that the nominee was fit for the position for which he was nominated expressing hope that he is a competent hand that would ensure transparency and appealed  that the nominee should be allowed to take a  bow and go. 
The Speaker thereafter asked the nominee to bow and go.
The Majority Leader, Hon Tim Owhefere moved for the confirmation seconded by the Deputy Majority Leader, Hon Oboro Preyor and was adopted.
The   House has adjourned to Wednesday July 17,2019.