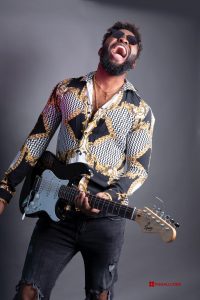 Otello Africa always celebrate African talents and their projects in different categories around the world.
Brite Benson has expressed delight and satisfaction over the Selection of his track as Song of the Month.
"I am not surprise though that one of my best track Shokoyokoto has been selected as Song of the Month. We just released his video after using so much energy, this is a track I have worked tirelessly for and I am so happy this Song of the month is coming the right time.
He further said, "Shokoyokoto presence on social media is massive, several tweet, Instagram is also vibrating, and it's a song I am also taking down to Nigeria and the rest of Africa for my Musical Tour next month.
"I would also appreciate all my fans that has supported my music all this while, OtellO Africa thank you for this, I respect what you are doing Identifying and rewarding a talents you are too much. Management team of Brite Benson and Laaylow Entertainment if not for you guys nothing would have been possible. This is just the beginning and I assure you more nominations are coming.