AUDIT LAW: DELTA ASSEMBLY RECEIVES REPORT ON PUBLIC ACCOUNTS BILL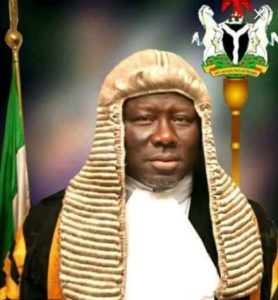 The  Delta State House of Assembly has  received the report of the House Committee on Public Accounts on a bill for a law to Repeal and Re-enact the Audit law cap A15 2006 and provide for the Audit of Public Accounts of the State Ministries, Departments and Agencies and Local Governments .
The Chairman House Committee on Public Accounts, Hon. Anthony Elekeokwuri, presenting the Report at plenary session on Thursday, presided over by the Speaker, Rt Hon Sheriff Oborevwori, said the aim of the bill is to provide a legal framework for the operations of the state and local government audit for an objective assessment of public resources to ensure that they are responsibly and effectively managed with a view of achieving the desired result as well as maintaining accountability and Integrity.
He told the House that  the Committee having received the bill for further consideration found it necessary to conduct a public hearing and called for memoranda from stakeholders.
Hon. Elekeokwuri said the Committee examined all submissions from stakeholders some of which formed the amendments .
The report was received for further consideration following a motion moved by the Deputy Majority Leader, Hon. Oboro Preyor seconded by the Chief Whip and member representing Oshimili North constituency, Hon. Pat Ajudua.
The House  fixed October 16,2018 for the consideration of the report at a committee of the whole .
DENNIS OTU,
CHIEF PRESS SECRETARY, TO THE SPEAKER, DELTA STATE HOUSE OF ASSEMBLY.