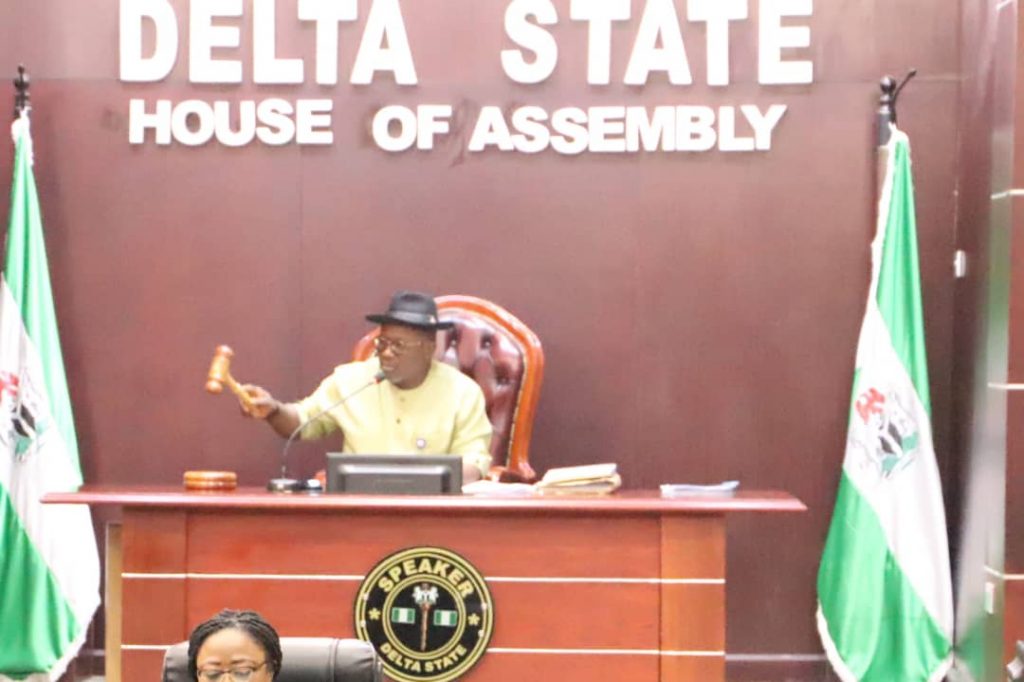 THOSE SCREENED AND CONFIRMED AT WEDNESDAY'S PLENARY PRESIDED OVER BY THE SPEAKER, RT HON SHERIFF OBOREVWORI ARE :
REV. OMATSOLA WILLIAMS — MEMBER
CHIEF CHINONYE DAPHEY —- MEMBER
CHIEF ERNEST JUWETO — MEMBER
*** THE CHAIRMAN, CHIEF TONOBOK OKOWA IS TO BE SCREENED ON THURSDAY, FEBUARY 6, 2020.
*** ALSO AT PLENARY, THE HOUSE SCREENED AND CONFIRMED CHIEF (BARRISTER ) LUCKY EKAYAMA LOYIBO AS MEMBER OF THE DELTA STATE JUDICIAL COMMISSION.