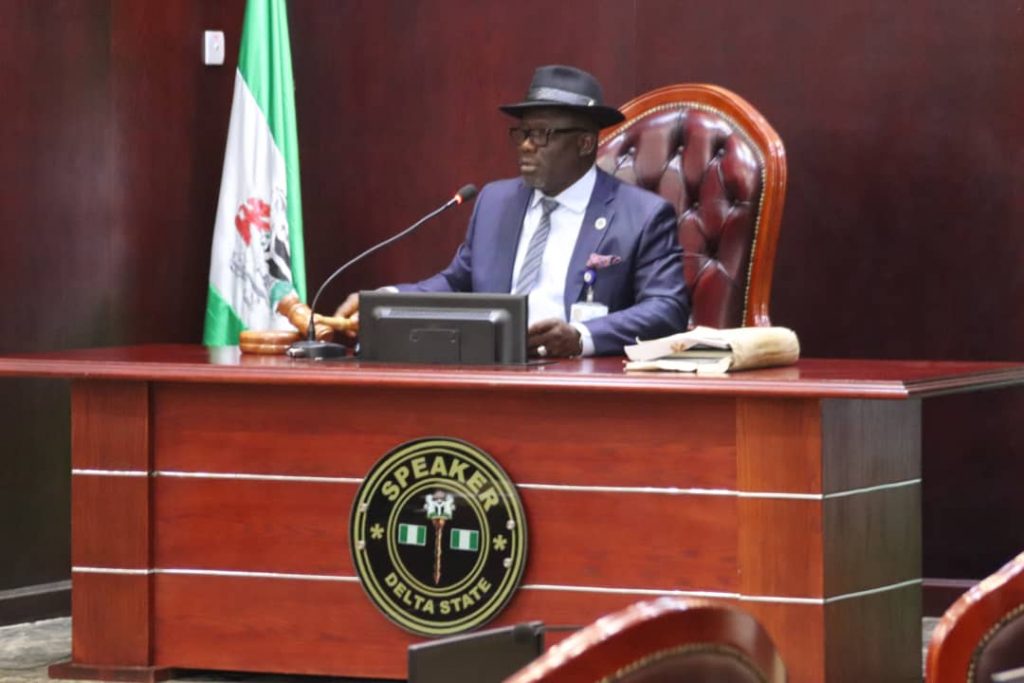 The State House of Assembly has received the report of the joint House Committee on Urban Renewal and Lands, Surveys and Urban Development on the Delta State Urban and Regional Planning Bill 2017.
The report was presented by the Chairman, House Committee on Urban Renewal and Deputy Majority Leader, Hon. Oboro Preyor on the floor of the House at Tuesday's plenary presided over by the Speaker, Rt Hon Sheriff Oborevwori.
Presenting the report, Hon Oboro Preyor said the bill is for a law to repeal the establishment of Urban and Regional Planning Board, Local Planning Authority and for other matters incidental thereto was committed to the Joint Committee after its second reading on Wednesday March 21st, 2018 with a mandate to scrutinise and report back to the House .
He said the Joint Committee in carrying out their mandate called for a public hearing which held on Wednesday 15th August 2018.
The Deputy Majority Leader said the Ministries of Urban Renewal and Lands Surveys and Urban Development ,the Nigerian Institute of Town Planning, Nigerian Institute of Surveyors ,Association of Local Government of Nigeria ALGON, Delta State Chapter, Environmental Health Officers and Local Government Service Commission and the Nigerian Institute of Building were among stakeholders that attended the public hearing.
He told the House that oral and written memoranda were also received by the joint Committee during the public hearing which informed some of the amendments proposed .
Thereafter, the Majority Leader, Hon Tim Owhefere moved a motion for the House to receive the report for further consideration seconded by the member representing Udu constituency, Hon Peter Uviejitobor and adopted .
The House has slated May 7, 2019 for the consideration of the report at a Committee of the Whole.
Meanwhile the House has deferred the second reading of the Delta State House of Assembly Service Commission Bill 2019 and the Delta State Criminal Bill to April 30th, 2019.
The House has adjourned plenary to April 30th, 2019.