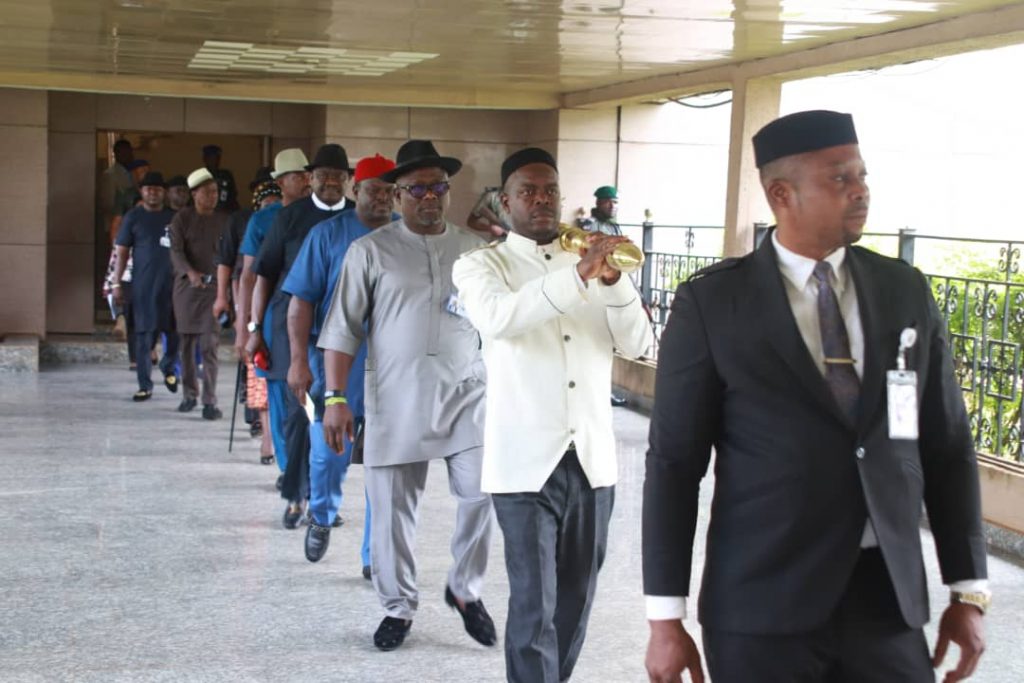 The Delta State House of Assembly on Wednesday, October 9, 2019, at plenary received the report of the Auditor General, (State) on the accounts of the state government for the year 2016, 2017 and 2018.
The report was presented by the Chairman, House Committee on Public Accounts, Hon Anthony Elekeokuri.
The Speaker, Rt Hon Sheriff Oborevwori has however referred the report to the public accounts committee for scrutiny and to report back to the house on 10th November 2019.
The Speaker who presided over Wednesday's plenary, commended the Auditor General, (State) for the prompt submission of the report in line with the requirement of the state financial law.
The House also at plenary received the report of the adhoc Committee to review the Customary Court Law 2019.
The report was presented by its Chairman, Hon Tim Owhefere who is also the Majority Leader of the House.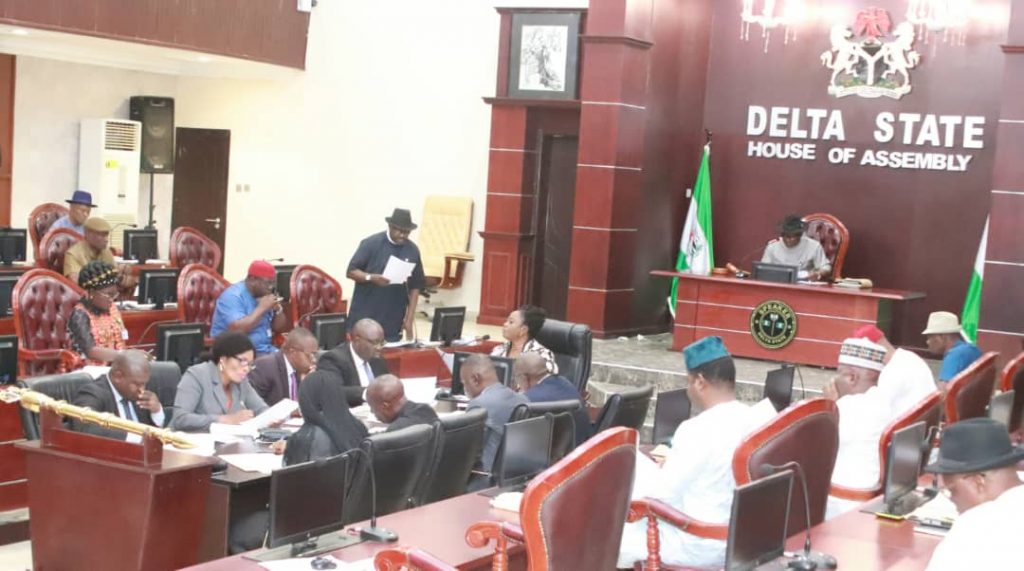 Hon Owhefere said the adhoc Committee in carrying out its mandate scrutinized the various sections of the law and also received inputs from the State Customary Court and other relevant stakeholders.
He said a proposed amendment was made on section five, subsection three which tenured the position of a judge instead of a pensionable position.
The report was received for further consideration following a unanimous voice vote.
The first reading of the bill has been slated for Tuesday 15th October 2019.
The House adjourned plenary to  Tuesday, October 15,  2019.