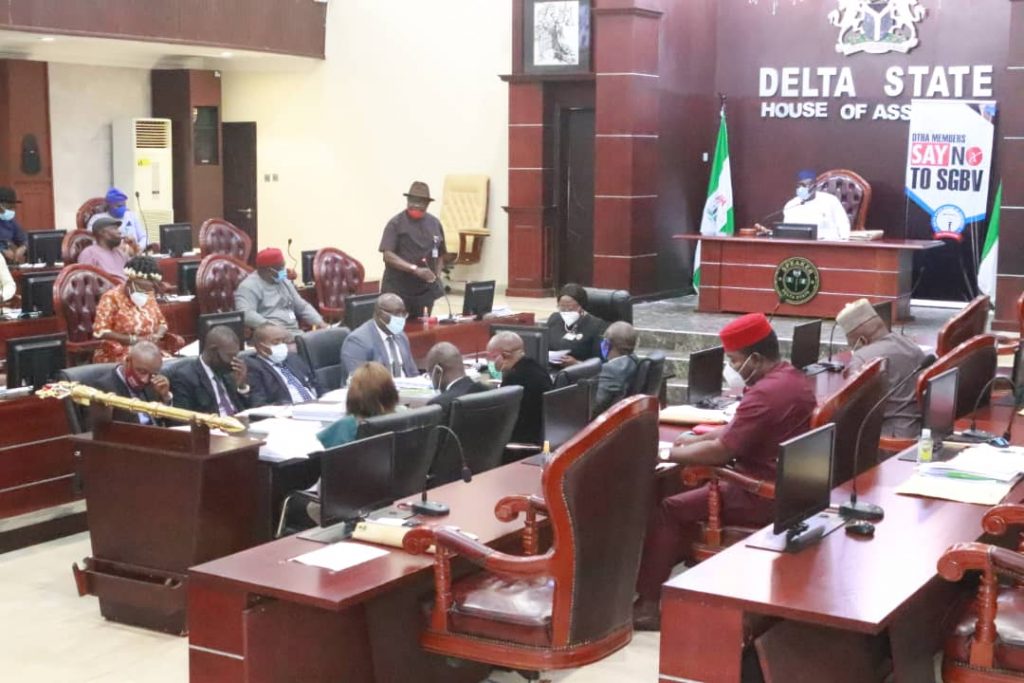 THE SPEAKER, RT HON SHERIFF OBOREVWORI WHO PRESIDED OVER WEDNESDAY'S PLENARY, COMMENDED MEMBERS FOR THEIR PROPOSALS AND AMENDMENTS, SAYING THAT THEY WERE VERY HELPFUL.
*** ACCORDING TO HIM, THE PASSAGE OF THE BILL WAS ANOTHER MILESTONE FOR THE 7TH ASSEMBLY AND DELTA STATE GOVERNMENT.
*** HE SAID THAT IT WILL PROVIDE  MORE OPPORTUNITIES IN THE LABOUR MARKET FOR  PEOPLE IN THE STATE.
*** "ONE OF THE CARDINAL PROVISIONS IN THE BILL PROVIDES TO THE EFFECT THAT COMPANIES OPERATING IN THE STATE SHALL MAINTAIN AT LEAST 70% CONTENT PARTICIPATION OF DELTA STATE INDIGENES IN THEIR OPERATIONS. THIS INDEED WILL CERTAINLY IMPROVE THE LIVES OF OUR PEOPLE AND IN TURN BOOST THE ECONOMY OF OUR DEAR STATE", THE SPEAKER SAID.
*** ALSO ON WEDNESDAY, DELTA STATE HIV/AIDS ANTI -DISCRIMINATION AND PROTECTION BILL,  2020, PASSES  SECOND READING AT PLENARY.