Dear participants, submit your forms and get your registration numbers. Names are not allowed on the answer sheets. Just your registration number.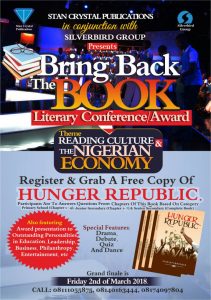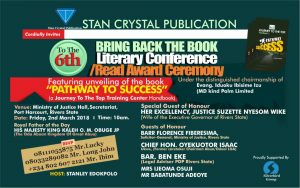 All registered participants are to sit for the preliminary of the contest from Friday, 23rd – Monday, 26th February 2018. Please contact our office for more information. For fairness in judgment, students are to use their registration numbers only. Please contact us if you don't have your number.
Please contact the director: 08033396492
PRESENTATION
If you have any presentation during the conference on the 2nd March 2018 at Ministry of Justice, Port Harcourt, please contact 08033289082.
I believe we have a divine date with destiny.
Thanks for joining the reading campaign.
Director, BBDB