2019: OBOREVWORI URGES PEOPLE OF DELTA CENTRAL SENATORIAL DISTRICT TO SUPPORT RE-ELECTION OF OKOWA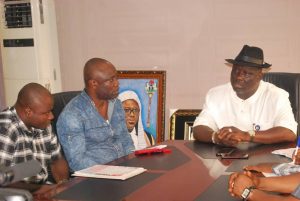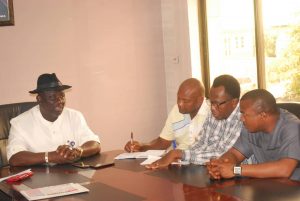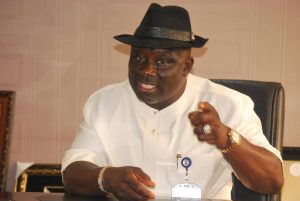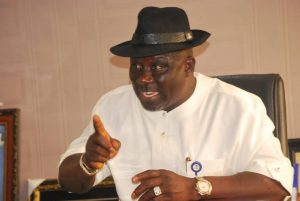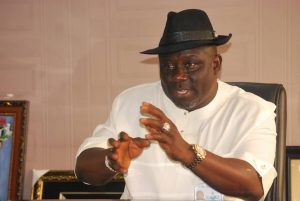 The Speaker of the Delta State House of Assembly, Hon. Sheriff Oborevwori has called on the people of Delta Central Senatorial District of the state to support Governor Ifeanyi Okowa for a second term in the spirit of equity, fairness and justice.
Hon. Oborevwori who stated this on Tuesday, October 16, 2018 during an interactive session with Assembly Correspondents in his office said Delta Central and South Senatorial Districts  did eight years each as Governor and  Delta North will not be an exemption.
He said it would be the turn of Delta Central in 2023 and called on the Urhobos not to allow themselves to be deceived by  anybody as the state belongs to all Deltans.
Hon. Oborevwori said Delta North should not be denied the opportunity to complete their eight years as Governor as enjoyed by   other Senatorial  Districts.
The Speaker said Governor Okowa has so much achievements to his credit as Governor with the massive infrastructural development across the state.
He urged Deltans to support Governor Okowa for a second term as he has worked hard to ensure peace and security in the state particularly in the riverine areas which used to have crisis.
Commenting on  the victory of Former Vice President,Alhaji Atiku Abubakar, Hon. Oborevwori said his emergence is a good omen to the party stressing that the PDP Presidential primary was free, fair and credible.
He noted that the country needed a proactive leader like Alhaji Atiku Abubakar who will restructure the nation's polity, attract foreign and direct investors to the country, fight poverty  and address the security challenges facing Nigeria.
Hon Oborevwori who also spoke on the recent renovation of the Assembly Complex said the move was to create a good environment for members and staff to function .
According to him,the Gallery and Chamber were wearing a new look adding that the new administrative block was ninety five percent completed and the contractor was putting finishing touches.
On the financial autonomy, the Speaker said though it was a good development for the legislature, the Delta State House of Assembly had never been denied it's dues by the Governor .
Hon Oborevwori said an ad-hoc committee has been put in place to draw the legislative framework to guide the House in the implementation of the autonomy.
He emphasised that the Governor's experience in the Senate has helped in his relationship with the House.
The Speaker assured that the House will complete all outstanding bills before it as members are on the same page.