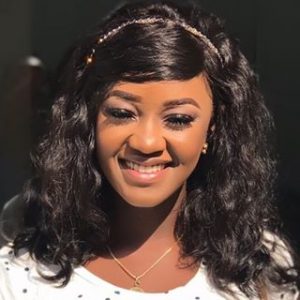 This is a conversation with Luchy Donalds, one of the most exciting and beautiful African actresses currently. She is one set doing theScars of Love, but she was able to find time to connect with her fans.
What is your birth name and where do you hail from?
My name is Luchy Donalds. I am from Imo State, Nigeria.
When did you take interest in acting?
I took interest in acting in the year 2014
When did you first feature in a movie? Which producer and director gave you the opportunity?
My first job was in 2014, the producer that gave me the opportunity is Immortal moviesand the job was directed by Mr. Ifeanyi Ikpuenyi.
Which is your favorite movie that you featured in?
Honestly I love all my jobs, there's none that I would say is my favorite because I do good scripts.
Which actress inspired you most to act?
I love Mercy Johnson Okojie not just because she's a deep actor but mostly because she's a wise woman.
Do you pursue another career apart from acting? If yes, what is it?
I pursue just one career which is acting.
Who is your favorite Nigerian artiste and why?
I love Tiwa Savage, Reasons to why I love her is what I can't explain but I only know I love her so much.
Are you married or dating anyone right now?
No I am not married.
What relationship advice would you like to give young ladies?
Lol I'm not a relationship counselor, but I would say ladies should stay true themselves 100 percent, who loves you loves you.
What's your aspiration as an actress?
I so much aspire to be one of the best actresses Nigeria will ever produce, I want to be an international actress in the sense of making Hollywood good movies.
You are always in shape and beautiful. What do you do to keep in shape?
Wow! Thanks, but truth is I actually don't do anything to keep in shape. However, even if I'm not officially registered with any gym, I work on my fitness and stay healthy.
So my shape is just a natural blessing from God.
Are you working on any movie right now? If yes, what's it about and your role in it? How does the role connect with you?
Yes, currently I am on the set of Scars of Love; it's a love movie and it's a character that I got into easily not because it connects to who I am in real life, but because it's what I have to do as a deep actor.
What would you want to say to your fans?
Wooooow to my fans out there, I want to say I love you all so much, you guys mean a whole lot to me more than you can ever imagine. Keep supporting the brand Luchy Donalds.